Nationality and Ethnicity: African American
Deep-voiced and statuesque, Phyllis Hyman sang with a life-affirming energy and emotional intensity found in few other female vocalists. Born in Philadelphia in 1949 (and raised in Pittsburgh), her professional career began in New York City where, during an engagement, she was spotted by producer Norman Connors and contemporaries Jean Carne and Roberta Flack, among others. She was immediately offered a guest appearance on Connors' "You Are My Starship" album (1976), which included her classic rendition of "Betcha By Golly Wow" (previously a hit for The Stylistics in the early 1970s).
Height: 6′ 2″ (1.88 m)  Once a fashion model.
Was a spokeswomen for Fashion Fair cosmetics in the 80s.
She was considered for the role of Shug Avery in The Color Purple (1985).
She won a Theater World award for Best Newcomer for "Sophisticated Ladies".
In 1992 Phyllis was voted Number One Best Female Vocalist in the United Kingdom by Blues & Soul magazine readers, beating out the likes of Anita Baker, Whitney Houston and Aretha Franklin.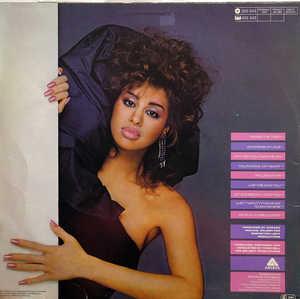 Was one of  Bill Cosby's favorite singers and opening acts.
Famous artists such as Patti LaBelle, Roberta Flack, George Benson, Stevie Wonder and Nick Ashford and Valerie Simpson would go out of their way to hear her perform.
Her voice was featured on nationally heard jingles from Burger King, Red Lobster, American Airlines, Mastercard & Lysol to name but a few.
Was nominated for Broadway's 1981 Tony Award as Best Actress (Featured Role – Musical) for her performance in the tribute to Duke Ellington, "Sophisticated Ladies," which ran from March 1, 1981 to January 2, 1983.
Was an excellent cook, and enjoyed cooking. Even had a couple of her recipes featured in Ebony Magazine.
An ongoing battle with alcohol and weight gain, combined with career and financial woes, were making life difficult for her and those around her. In 1993 she was dealt another blow when both her mother and grandmother died within a month of one another.
Allegedly she suffered from bi-polar disorder (manic depression) in her later life, which led to her eventual suicide.
She died a few hours before she was due to perform at the Apollo Theater.
Left a suicide note before swallowing an overdose of sleeping pills on Memorial Day Weekend, 1995. At the time she was battling drug and alcohol addiction and weight gain. Ironically, she had just finished recording the song "I Refuse to Be Lonely."