Ras Mäkonnen Wäldä-Mika'él (May 8, 1852 – March 21, 1906), or simply Ras Makonnen, was a general and the governor of Harar province in Ethiopia, and the father of Tafari Mäkonnen (later known as Emperor Haile Selassie I). His father was Fitawrari Woldemikael Gudisa of Shewa. Makonnen was a grandson of Negus Sahle Selassie of Shewa through his mother, Leult Tenagnework Sahle Selassie. As such, he was a first cousin of the Ethiopian Emperor, Menelik II.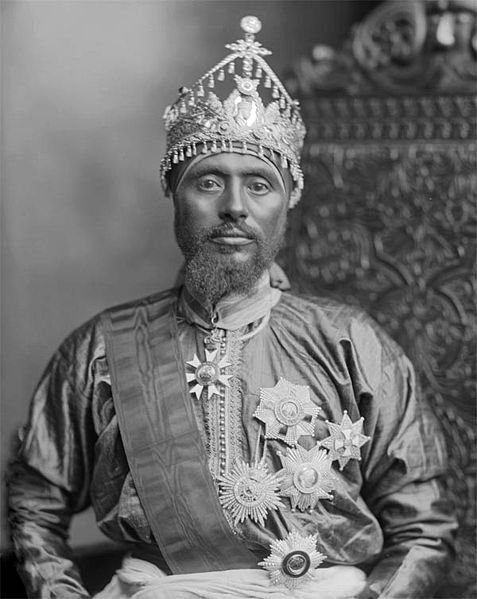 Ras Mäkonnen was born at Derefo Maryam near Ankober, and at the age of 14 his father took him to the court of Negus Menelik, then ruler of Shewa, where he became a special companion of Menelik.
In 1887, Makonnen was given the governorship of Harar after it was incorporated into the Ethiopian Empire by his cousin, Emperor Menelik. Other posts Ras Makonnen served included temporary governor of Tigray after the removal of the rebellious Ras Mangasha Yohannes, as a general during various military campaigns including during the First Italo–Ethiopian War, including a leading role at the Battle of Adowa where Ethiopian forces routed the Italians, and as a diplomat and de facto foreign minister.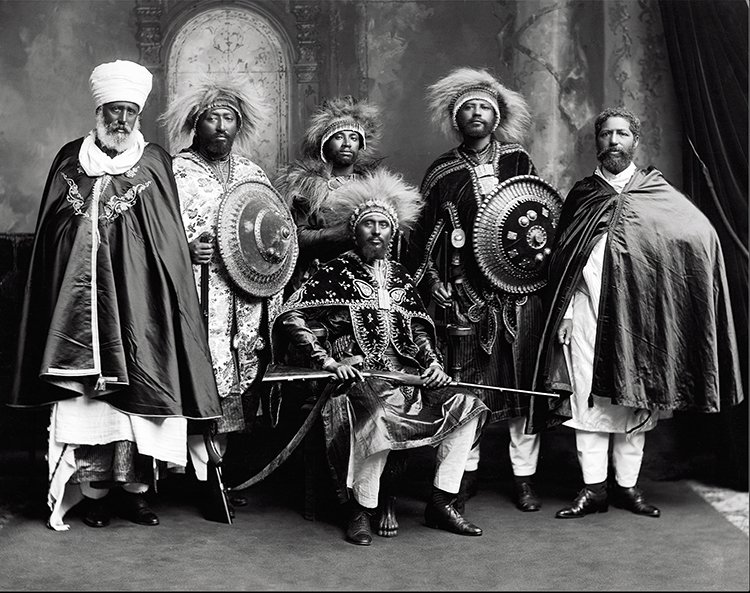 In 1902, Ras Mäkonnen attended the coronation of King Edward VII in England, and paid visits to Italy, France, Turkey, and Germany. He received the following decorations: Badge & Star of the Order of St. Michael and St. George (Knight Commander), Star of the Russian Order of St. Anne, Star of the French Legion d'Honneur (Third Republic), Star of the Order of the Crown of Italy, Star of the Ottoman Order of Osmania.
In 1906, Dejazmach Yilma Makonnen succeeded Makonnen as Shum of Harar. Yilma Makonnen was his son from before his marriage to Wayzero Yeshimabet Ali. In 1907, Yilma Makonnen was in turn succeeded as Shum by his younger half-brother, Tafari Makonnen, the future Emperor Haile Selassie.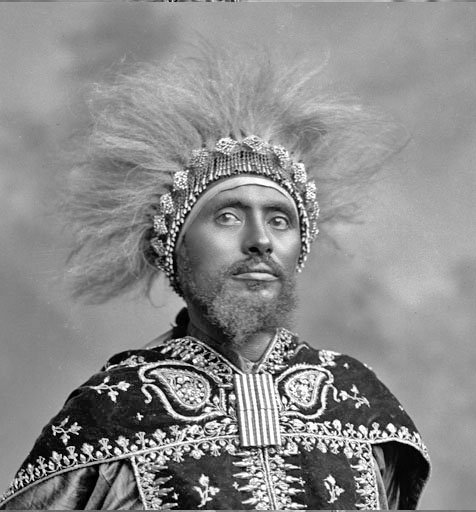 Family
Around July 1873, Makonnen married Yeshimebet Ali, the daughter of Dejazmatch Ali Abba Jiffar, who was a Muslim-turned-Christian chief of the Warra Illu clan of the Wollo Oromo tribe, and Woizero Wolete Giyorgis, a Christian of reportedly Gurage background. In 1875, Yilma Makonnen was born to Makonnen and a woman who was not Yeshimebet Ali. In 1892, Tafari Makonnen, the son of Makonnen and Yeshimebet Ali, was born. In 1901, following the death of Yeshimebet Ali, Makonnen was briefly married to a niece of Empress Taitu Betul, Woizero Mentewab Wale. Makonnen's marriage to Mentewab Wale was never consummated and, in 1902, it was annulled.
Death
While travelling from Harar to Addis Ababa, Ras Makonnen came down with typhus. His officers brought him to Kulubi, where he died as daylight broke after having given his son Tafari Makonnen a whispered benediction.