The Church of St. George  is one of eleven monolithic churches in Lalibela, a city in the Amhara Region of Ethiopia. Originally named Roha or Warwar, this historical and religious site is currently accepted in the modern name of Lalibela, after King Gebre Mesqel Lalibela of Ethiopia, who is regarded as a saint-like figure by the Ethiopian Orthodox Tewahedo Church.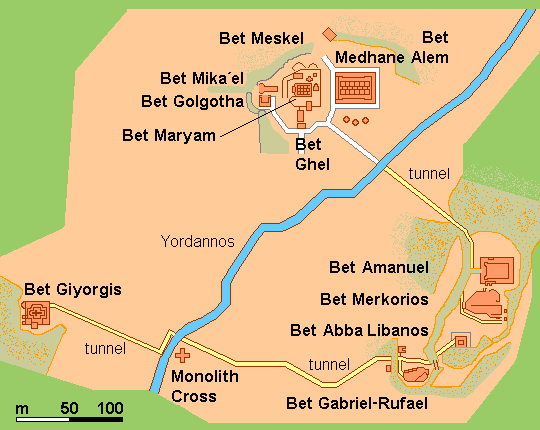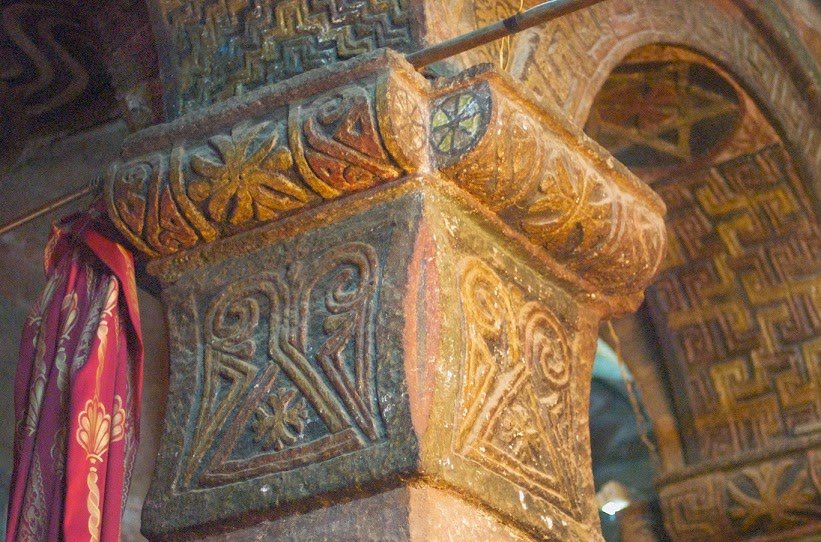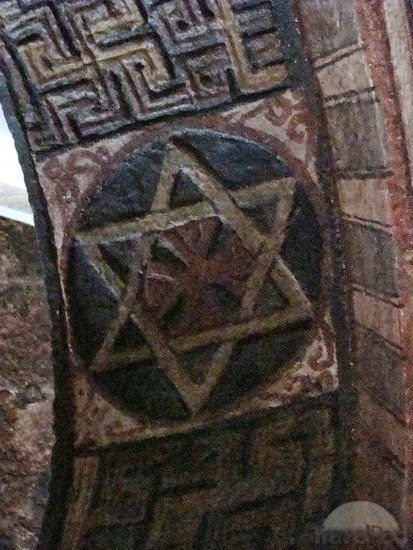 There are two main groups of churches – to the north of the river Jordan: Biete Medhani Alem (House of the Saviour of the World), Biete Mariam (House of Mary), Biete Maskal (House of the Cross), Biete Denagel (House of Virgins), Biete Golgotha Mikael (House of Golgotha Mikael); and to the south of the river, Biete Amanuel (House of Emmanuel), Biete Qeddus Mercoreus (House of St. Mercoreos), Biete Abba Libanos (House of Abbot Libanos), Biete Gabriel Raphael (House of Gabriel Raphael), and Biete Lehem (House of Holy Bread). The eleventh church, Biete Ghiorgis (House of St. George), is isolated from the others, but connected by a system of trenches.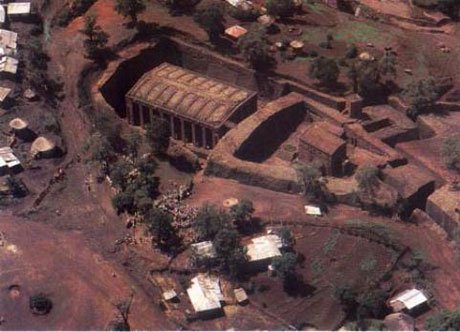 The churches were not constructed in a traditional way but rather were hewn from the living rock of monolithic blocks. These blocks were further chiselled out, forming doors, windows, columns, various floors, roofs etc. This gigantic work was further completed with an extensive system of drainage ditches, trenches and ceremonial passages, some with openings to hermit caves and catacombs.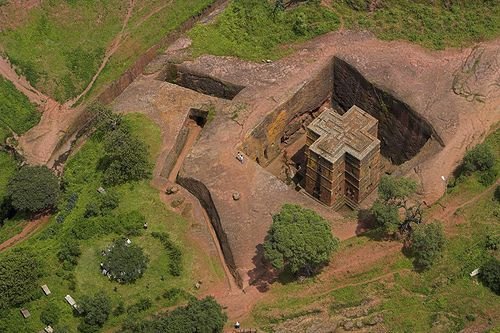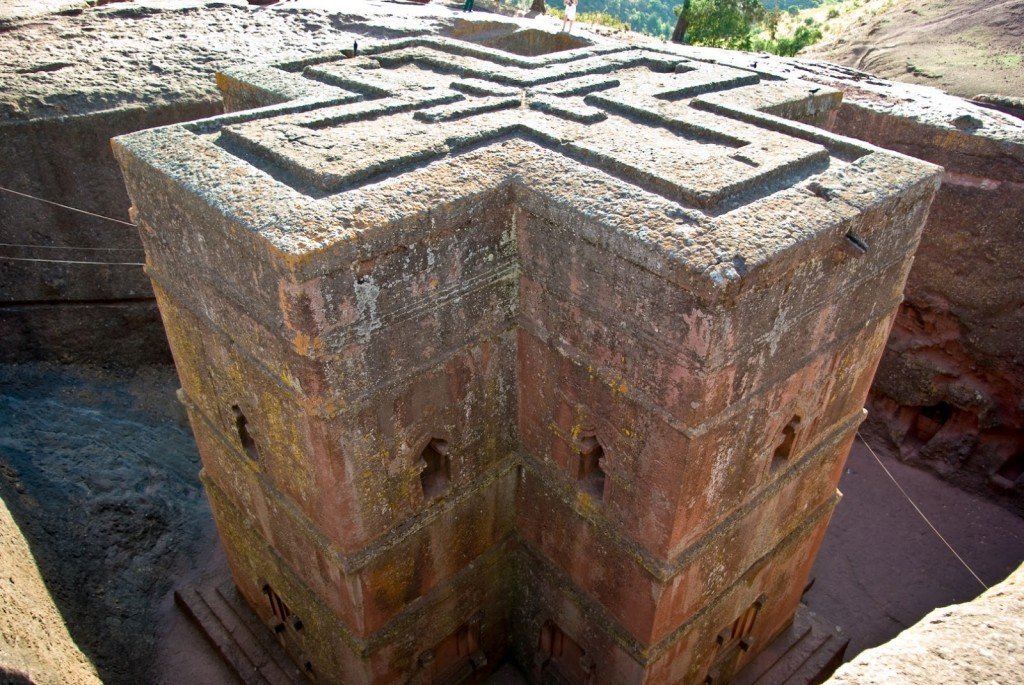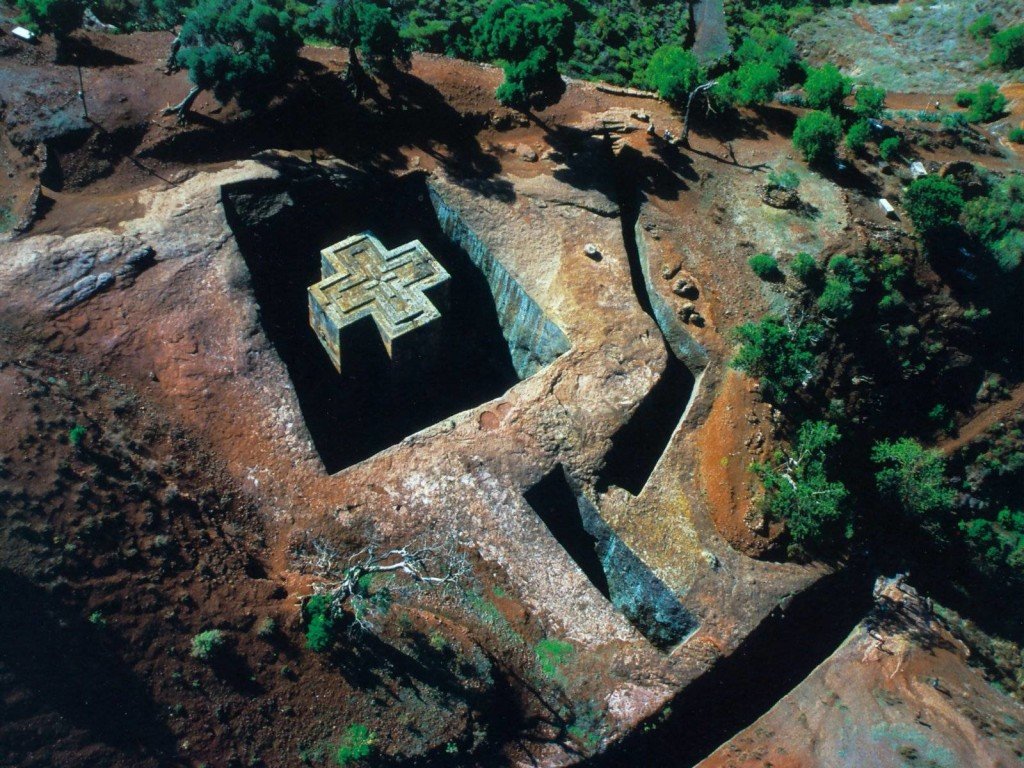 Caution: Video taken during Genna (Christmas)
Lalibela is a town in northern Ethiopia. Lalibela is one of Ethiopia's holiest cities, second only to Aksum, and is a center of pilgrimage for much of the country. Unlike Aksum, the population of Lalibela is almost completely Ethiopian Orthodox Christian. Lalibela was intended to be a New Jerusalem in response to the capture of Jerusalem by Muslims, and many of its historic buildings take their name and layout from buildings in Jerusalem.
Located in the Semien Wollo Zone of the Amhara ethnic division, or kilil at 2,500 meters above sea level, Lalibela has a latitude and longitude of 12°02′N 39°02′E
This rural town is known around the world for its monolithic churches which play an important part in the history of rock-cut architecture. Though the dating of the churches is not well established, most are thought to have been built during the reign of Lalibela, namely during the 12th and 13th centuries. There are 13 churches, assembled in four groups:
The Northern Group: Bet Medhane Alem, home to the Lalibela Cross and believed to be the largest monolithic church in the world, probably a copy of St Mary of Zion in Aksum. It is linked to Bete Maryam (possibly the oldest of the churches), Bete Golgotha (known for its arts and said to contain the tomb of King Lalibela), the Selassie Chapel and the Tomb of Adam.
The Western Group: Bete Giyorgis, said to be the most finely executed and best preserved church.
The Eastern Group: Bete Amanuel (possibly the former royal chapel), Bete Merkorios (which may be a former prison), Bete Abba Libanos and Bete Gabriel-Rufael (possibly a former royal palace), linked to a holy bakery.