Indian albino man Rosetauri Pullman has 2 albino wives, 7 albino children.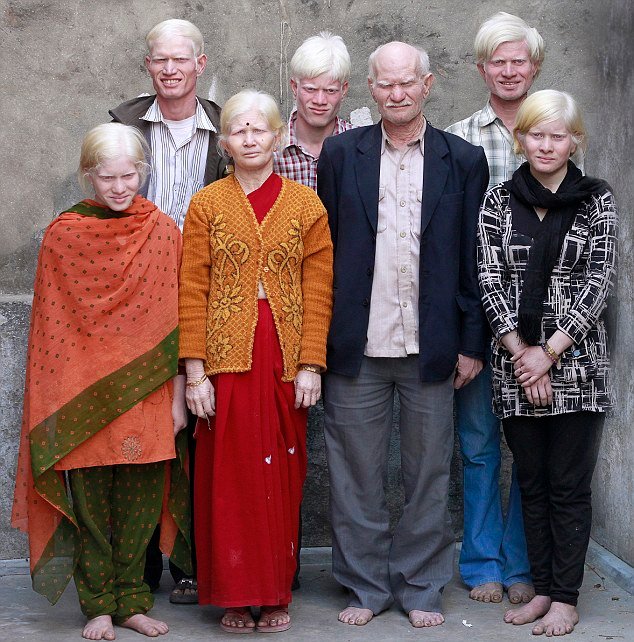 The Pullan children Shankar, 24, Ramkishan, 19, and Vijay, 25 (back row), along with daughters Deepa, 21 (left) and Pooja, 18 (right) all inherited albinism from their father Rosetauri and mother Mani (centre).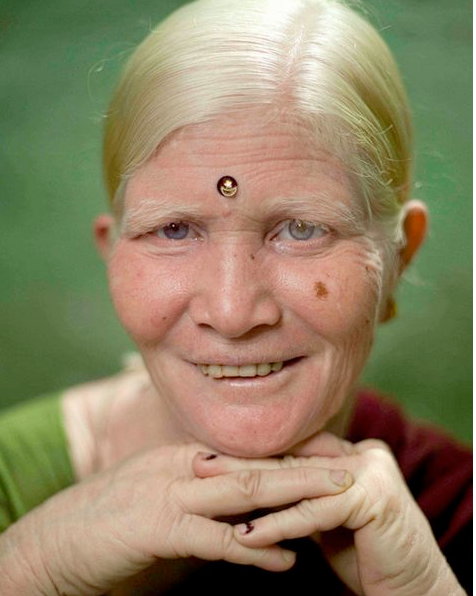 Those with the condition do not produce enough melanin pigment, which gives colour to the skin, hair and eyes and protects the body from the sun's rays.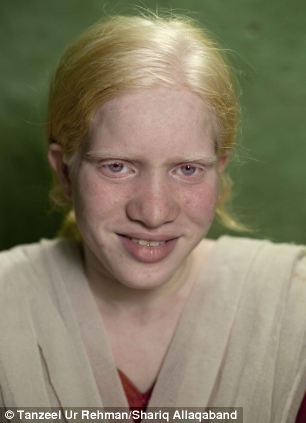 Albinos such as the Pullans often suffer from extreme short-sightedness and a severe sensitivity to light.
The Pullans say they have endured a lot of prejudice as people find it hard to understand they are 'born and bred in India'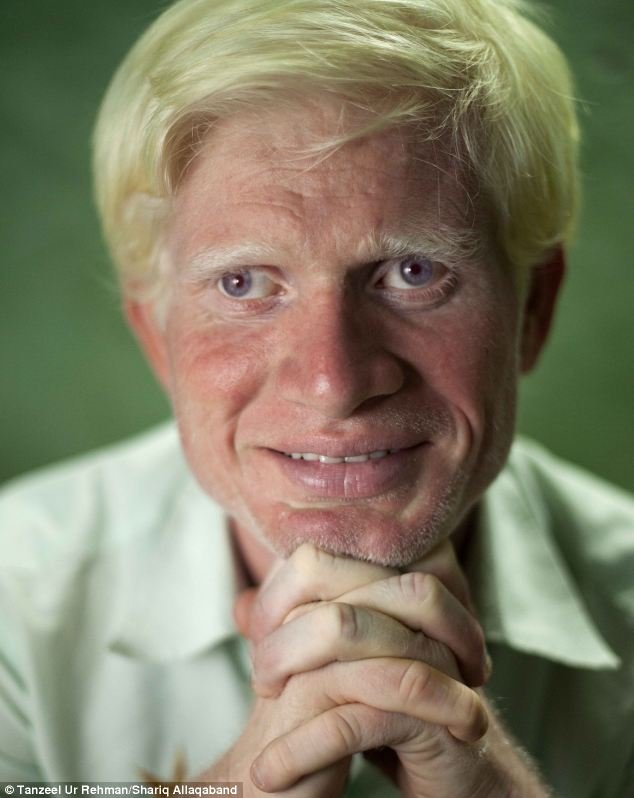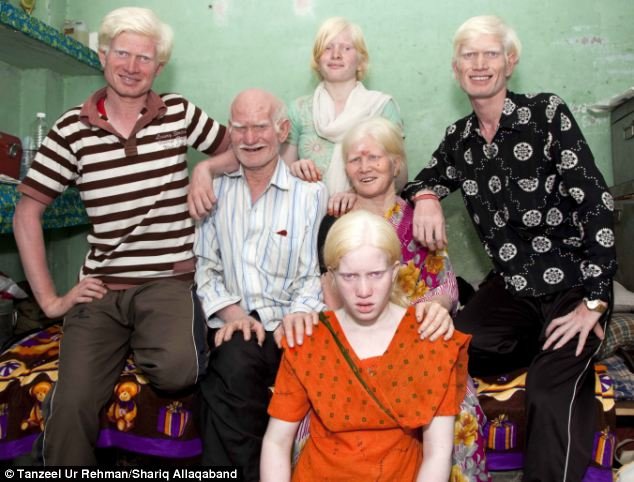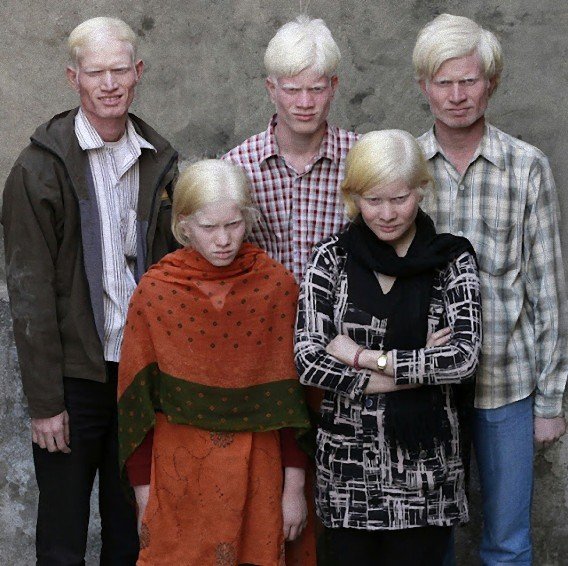 Albinism in other parts of Asia/India below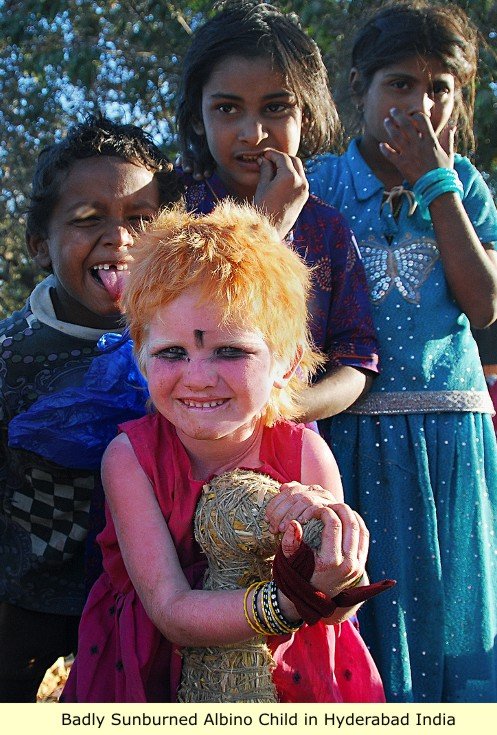 People of the Bhatti tribe in Pakistan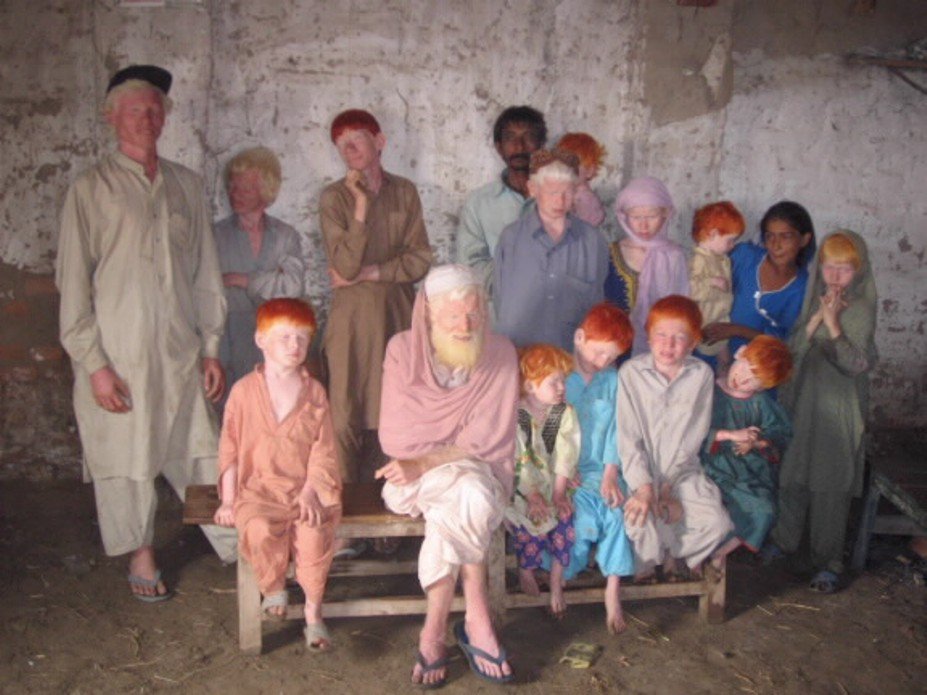 Brazilian Albinos below
Rosamere Fernanda de Andrade from Recife gave birth to a white baby
She thought doctors had made a mistake as she was an African Brazilian
Her ex-husband was also an African Brazilian but they both had albino gene
Three of the couple's children were born with blonde hair and blue eyes
Ms de Andrade's three other children were born with normal skin pigment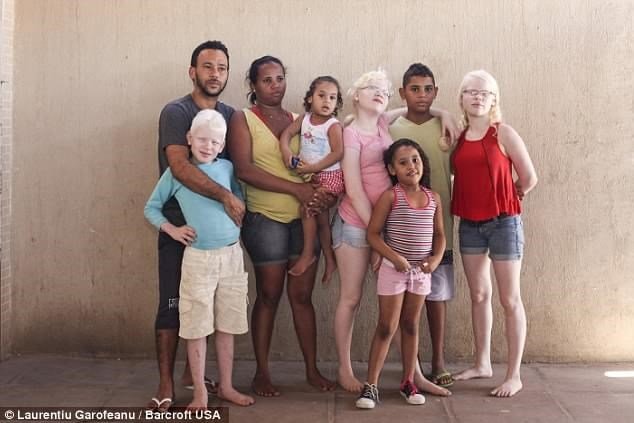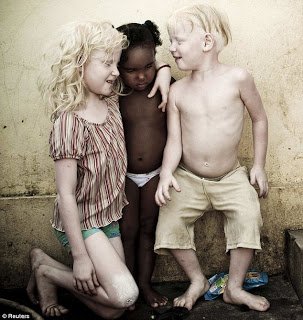 Great Channel. Subscribe
Albino siblings Esthefany Caroline (L), Ruth Caroline (2nd L), Kauan (C) pose with their mother Rosemere Fernandes and their brothers at their home in the V9 slum of Olinda, in the northeastern state of Pernambuco below.
www.telegraph.co.uk/news/worldnews/southamerica/brazil/6130709/Black-parents-have-three-white-children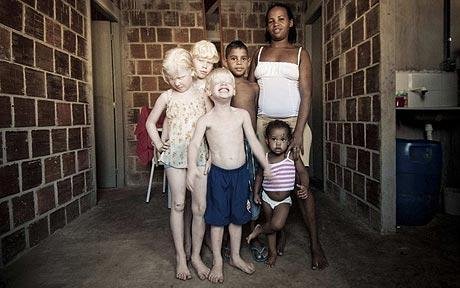 Ms de Andrade's three albino children require factor 100 sun block to protect them when they play outside.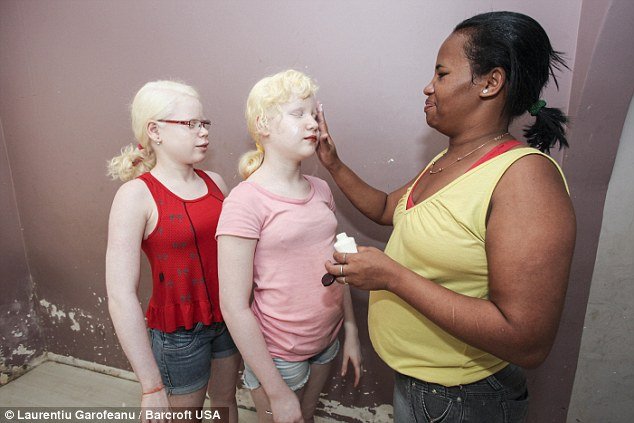 www.dailymail.co.uk/news/article-2821924/My-amazing-albino-family-Brazilian-mother-gives-birth-three-albino-children-three-siblings-black
Africa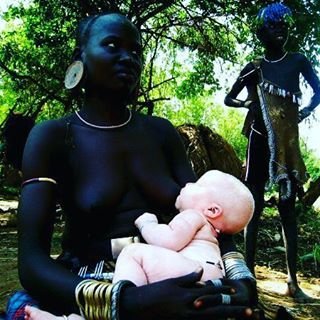 Mursi sister with her baby.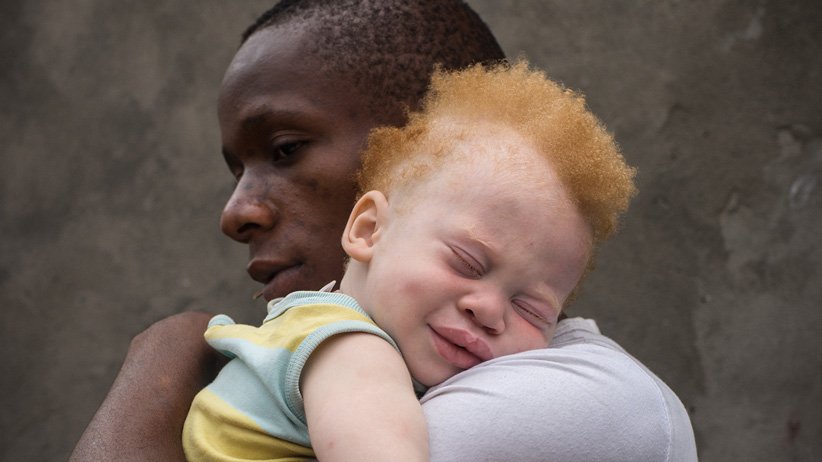 09 Jul 2013, Kinshasa, Democratic Republic of the Congo — Democratic Republic of Congo (DRC), Kinshasa, black father holding his albino todler (Shango Okaka) in his smiling albino toddler in his arms against a grey wall, Kinshasa, (MR) Patricia Willocq/Art in All of Us/Corbis
dailymaverick.co.za/article/2013-09-16-no-black-or-white-the-complexity-of-living-with-albinism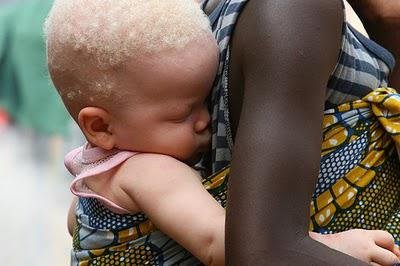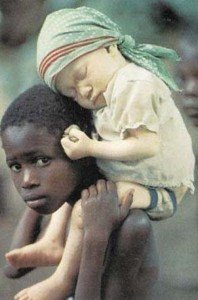 Asia
Caucasian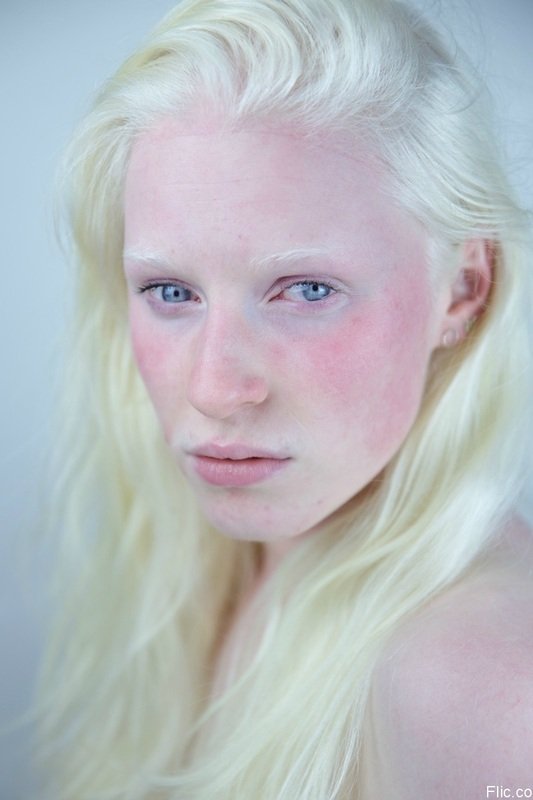 albinism01.weebly.com/types-of-albinism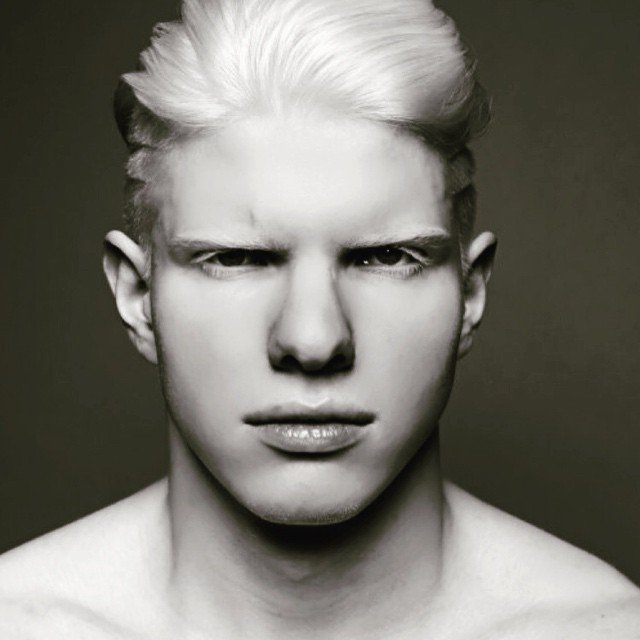 Bera, has albinism just like one of his three other siblings, is the son of the Georgian billionaire Bidzina Ivanishvili, the country's richest man according to Forbes magazine, with an estimated worth of $6.4 billion.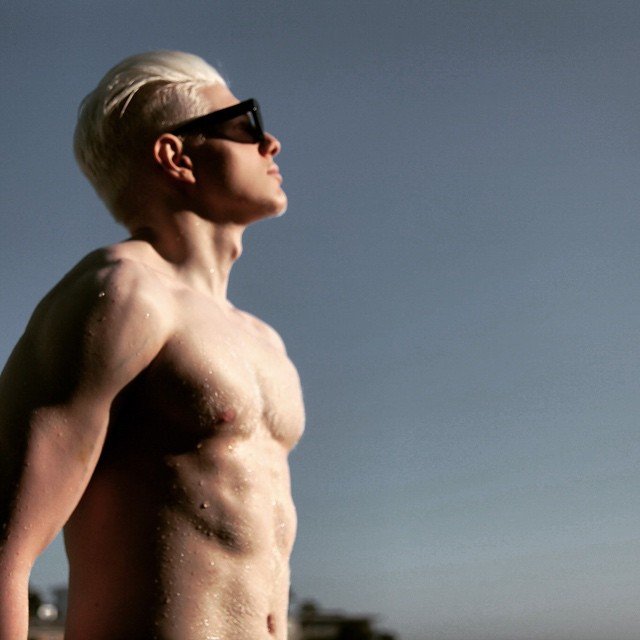 With his parents below