The only way is EGYPT! 3,000-year-old remains of woman unearthed with 70 hair extensions tied in intricate layers.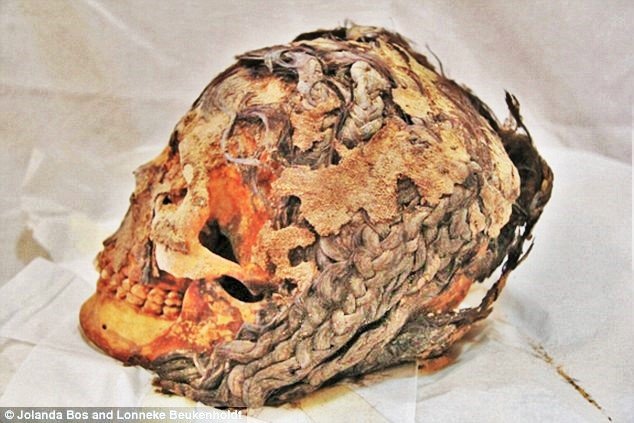 The pieces were elaborate creations, with one recently uncovered in an Egyptian coffin made up of 70 elaborate extensions fastened together. Out of 100 skulls analysed, 28 still had hair. The type of hair ranged from curly black to light brown and curly, suggesting some ethnic diversity in the region. 'It is also likely, however, that these hairstyles were used in everyday life as well and that the people in Amarna used hair extensions in their daily life.'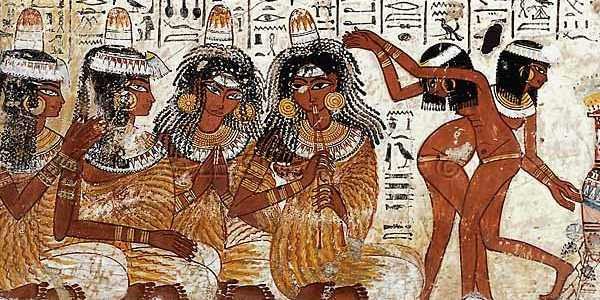 Ancient Egyptians used hair gel to style their locks in everyday life, researchers have found.
A study several years ago of male and female mummies has found fashion-conscious Egyptians made use of a fat-based product to keep their hair in place.
They used the styling gel on both long and short hair, tried to curl their hair with tongs and even plaited it in hair extensions to lengthen their tresses.
It is thought they used these methods in both life and death, with corpses being styled to make sure they looked good in the afterlife.
The incredible discovery was made by archaeological scientists who studied hair samples of 18 male and female mummies, aged from four to 58 years old.
Using light and electron microscopes, they found that nine of the mummies had coated their hair in the fatty substance, which is thought to be a beauty product.
Bizarrely, even in the artificially-preserved bodies the hair did not contain resins or embalming materials, suggesting the hair was styled separately to the mummification process.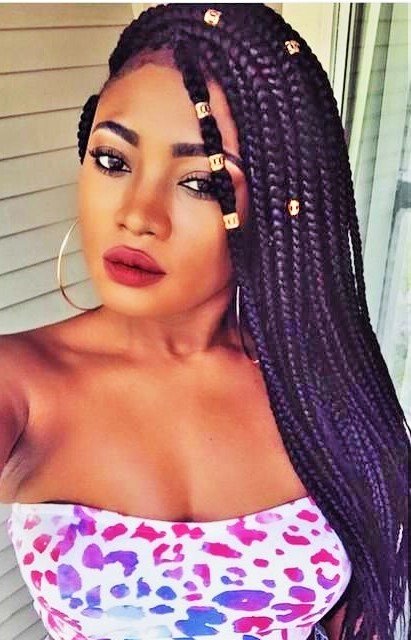 The Nile River
The Nile River is an international river that flows through 11 countries that include Rwanda, Burundi, Tanzania, Uganda, Democratic Republic of Congo, Kenya, Ethiopia, Eritrea, South Sudan, Sudan and Egypt.
This international river flows northward across much of the Sahara Desert. There are two major tributaries, the White Nile and Blue Nile, that work together to form the Nile River.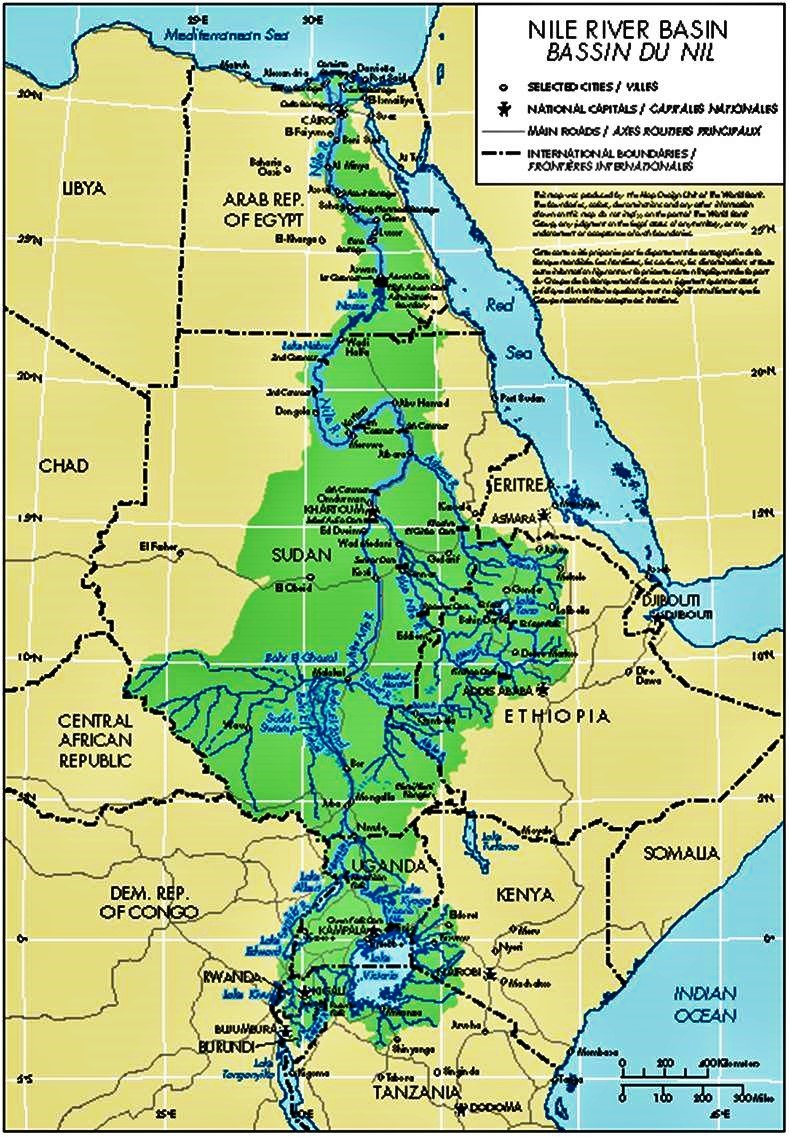 source of photo above: internationalwaterlaw.org
Skulls with in tact hair often had curls around their ears, and many also had braids.
All braids found in the coiffures were simple and of three strands, mostly 0.4 inches wide, with strands of approximately 0.2 inches (5mm) when tightly braided,' Ms Bos writes in the journal article.
People at Amarna also liked to keep their hair short. 'Braids were often not more than 7.9 inches (20cm) long, leaving the hair at shoulder length approximately,' Ms Bos added.
And it appears ancient Egyptian women used a similar technique to hide their greys. Some of the skulls shows evidence of a dye, possibly henna, used on hair.
3,000-year-old remains of woman unearthed with 70 hair ..
Top picture: An Egyptian woman braiding the hair of a breastfeeding mother. (12th Dynasty of ancient Egypt) Bottom picture: Ethiopian woman in Tigray, Ethiopia braiding the hair of a Baptism-ready mother, also breastfeeding her baby.-N.N
Somali woman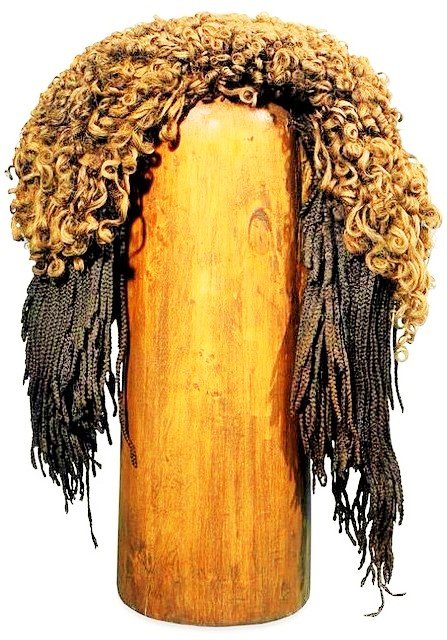 Wigs were common in ancient Egypt. This one is over 3,000 years old! Due to its fragility, this is the first time this wig has been on display in 25 years. – The British Museum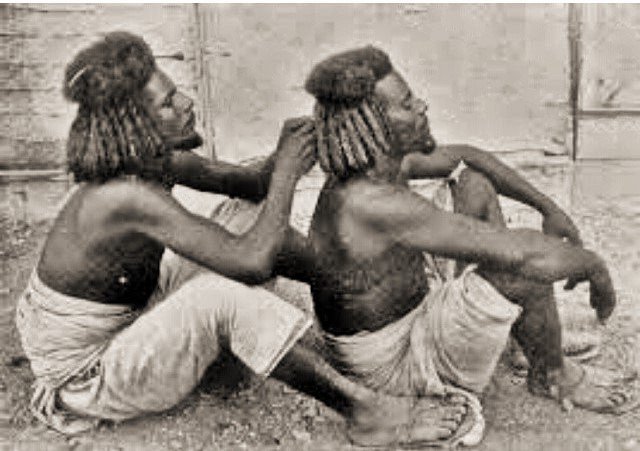 The Beja are nomadic people that live mainly in the Red Sea Hills of the Sudan. This mountainous, semi-desert region lies parallel to the Red Sea coast from southeastern Egypt through northeastern Sudan into Eritrea. The Beja roam these mountains between the Red Sea and the Nile and Atbara rivers and also the plains that slope down westwards to the Nile river valley. They are a non-Arab, Hamitic people, numbering 1.8 million, who call themselves Bedawiyet and speak a Cushitic language called To-Bedawiye. Most Beja speak some Arabic as a second language, and in the south some of them speak Tigre. – C. Peralte
Ancient Egyptian Mirrors.Grooming was a way of life.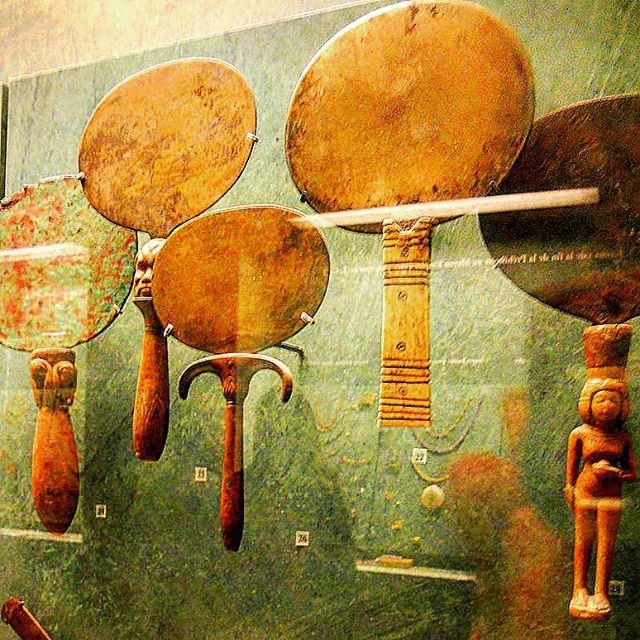 I love the mirror handles, very creative. Take a look at the one 2nd to the left. Curious looking? Looks like the men took care of themselves too.
Egyptian Wigs In the Cairo Museum
Raw footage taken in the Cairo Museum of several Afro wigs dating to the 18th Dynasty found in the tomb of a high priest of Amun from Thebes, modern day Luxor. The wigs are all human hair with added braided extensions in the back. They were coated with animal fats and beeswax.
Historian and primary researcher Professor Manu Ampim visited Google Mountain View to discuss "Classical African Contributions to the World.
Mummy mask above of the Lady Ka-nefer-nefer made of plaster, linen, resin, glass, wood, gold and pigment. Dynasty 19, 1307-1196 BC. – From Thebes, Egypt (British Museum)
Solar Energy Map Of The World
The Tropic of Cancer (Brown Skin Tones)
The Equator (Intense light, Darker Skin Tones)
The Tropic of Capricorn (Brown Skin Tones)
solarenergy.net                                             (conceptual view)
Children Of The Sun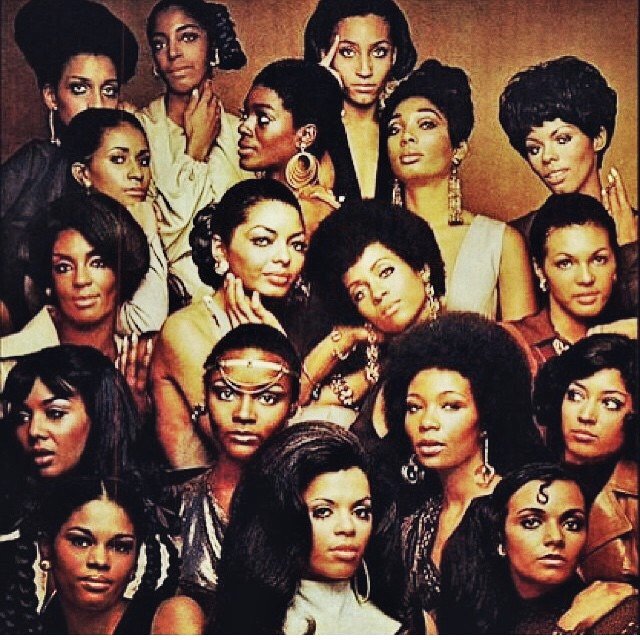 Africa's Sun Radiation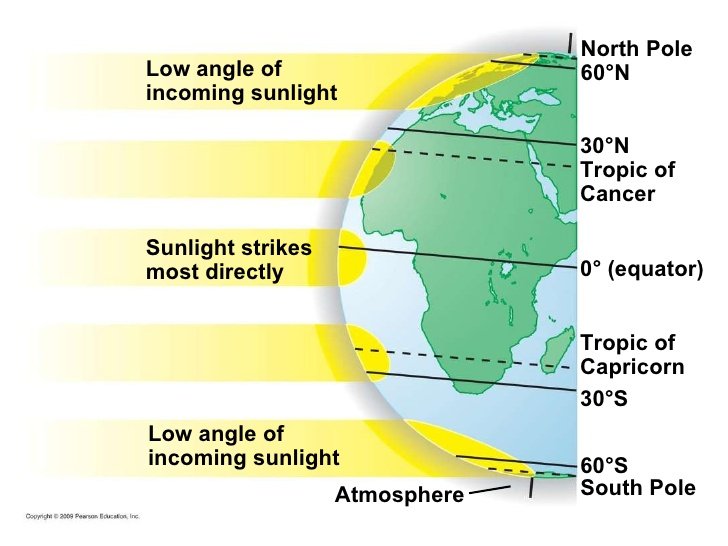 How to Curl Lashes With Fire and Not Get Burned — The Cut
Some Korean Women Are Using Fire to Curl Their Eyelashes
Sheet masks, cushion compacts, ten-step skin-care routines: We've seen a ton of awesome beauty innovations come straight from Korea over the past decade. But the trend we just heard—using fire to curl your lashes—might be where we draw the line. Here's how you do it: Break a wooden stick and run …
korean-fire-eyelash-curling-technique
After living in the SUN/HEAT for 3.4+million years, your hair curled tightly. It's hot near the equator… so I guess Mother Nature figured out that Super long flowing hair wasn't really necessary for some after all. You are your ancestors children and a reflection of their surviving genes. 
You Are Beautiful & Unique Ladies
love yourself
Love your hair & be creative!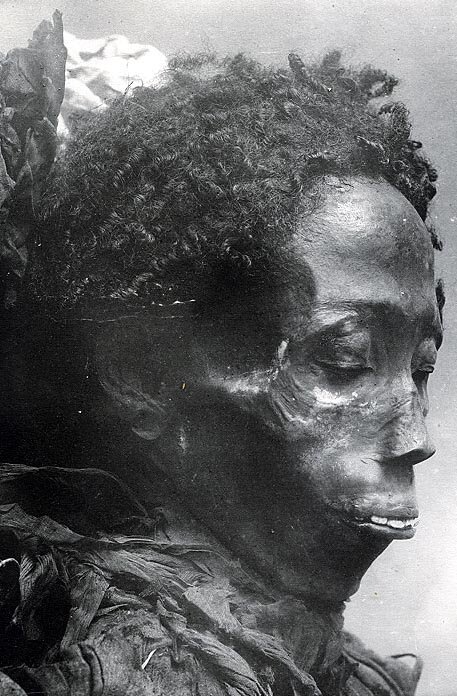 2000 Year Old Mummy Still Has Natural Hair – Strawberricurls
Sun-Kissed by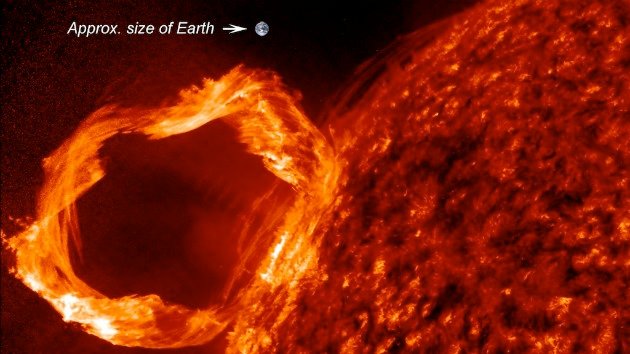 the Rays of Light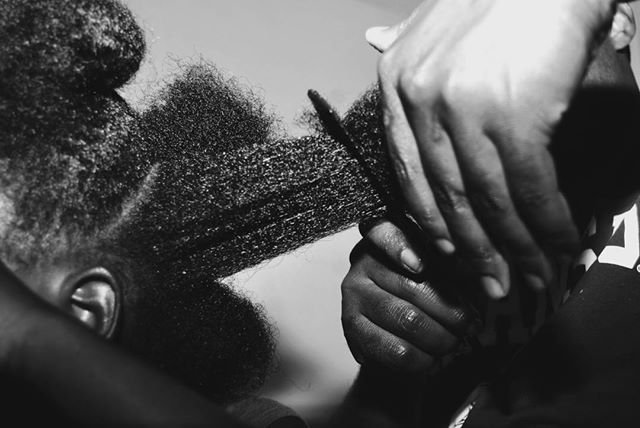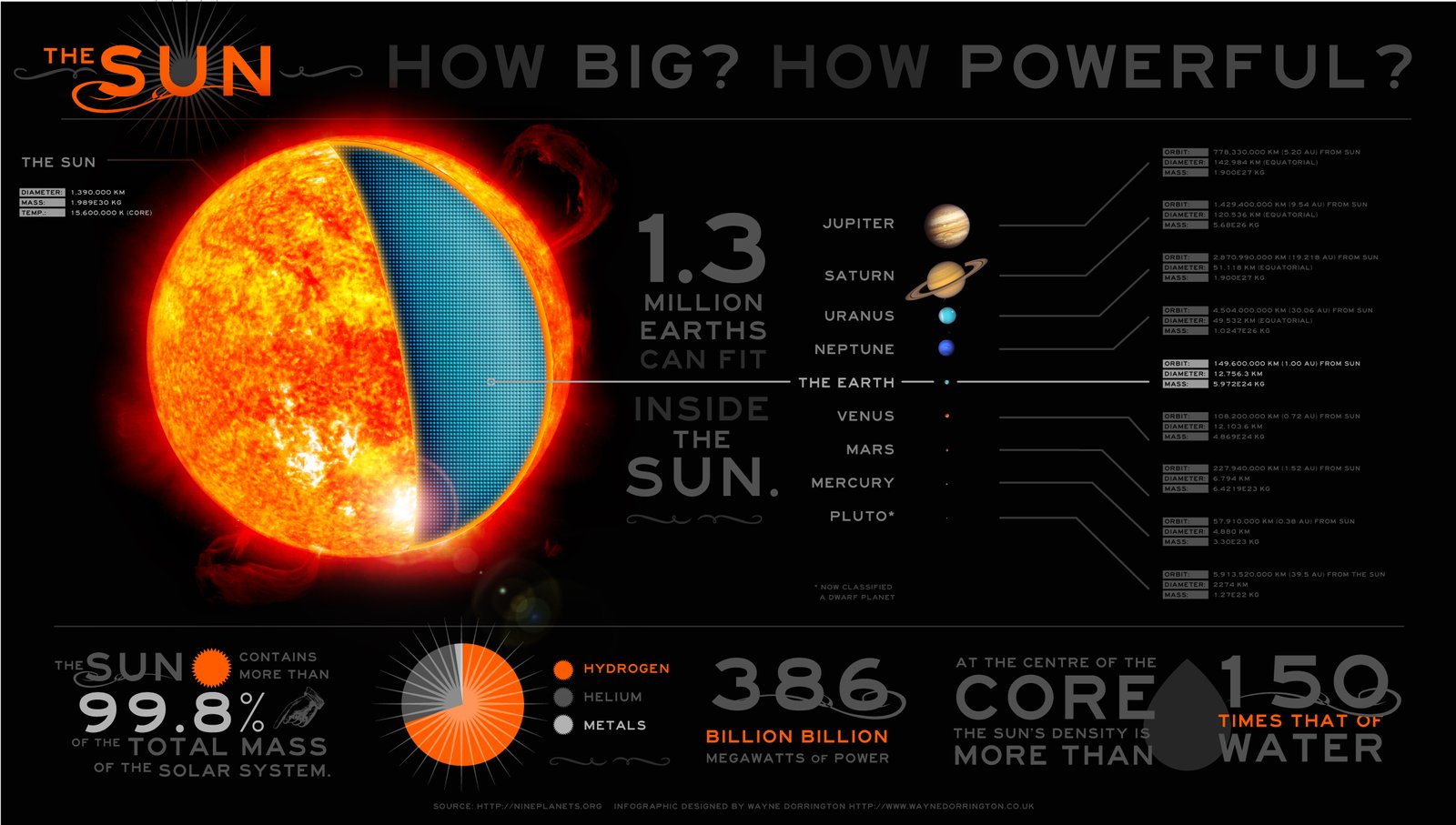 Patrice Louise Rushen is an American composer, record producer, multi-instrumentalist, songwriter, music director and vocalist.
Her 1982 single, "Forget Me Nots", received a Grammy Award nomination for Best Female R&B Vocal Performance.
The information contained on this site is intended for educational purposes only.
"Copyright Disclaimer Under Section 107 of the Copyright Act 1976, allowance is made for "fair use" for purposes such as criticism, comment, news reporting, teaching, scholarship, and research. Fair use is a use permitted by copyright statute that might otherwise be infringing. Non-profit, educational or personal use tips the balance in favor of fair use.