DNA testing has revealed that Prince William will become the first British monarch of Indian ancestry.
A clear genetic line has been drawn between the Duke of Cambridge and a half-Indian woman, potentially marking him as the first King whose bloodline is descended from the country.
Analysis of saliva samples on relatives of Prince William revealed the link between the second in line to the throne and a distant relative from his mother's family.
The revelation will prompt calls for the 30-year-old prince to make his maiden visit to India, following in the footsteps of his parents who travelled there in 1992.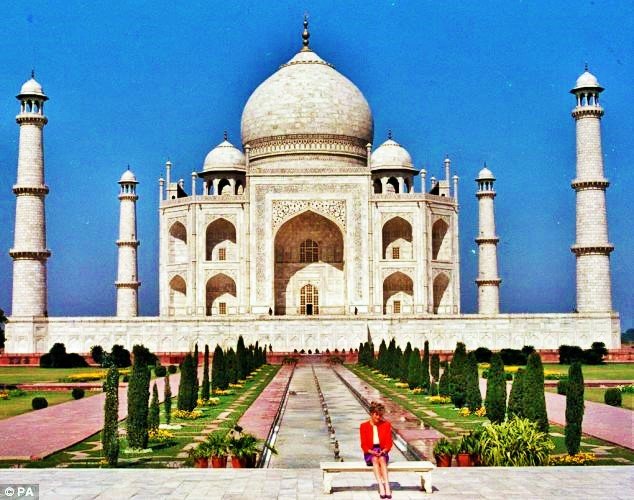 Princess Diana was famously pictured sitting alone outside the Taj Mahal, an Indian landmark regarded as symbol of love, during the visit to the country.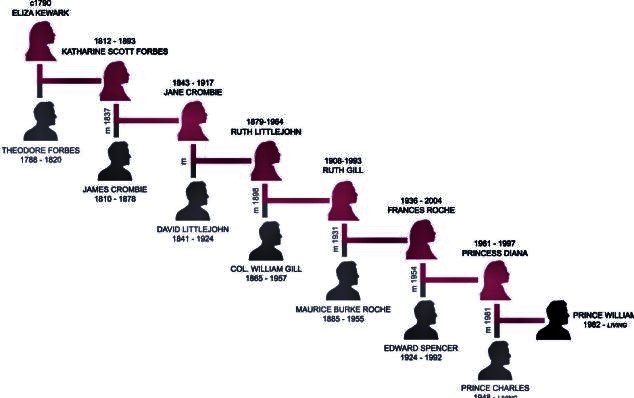 The genetic link with India is believed to originate from Williams's great-great-great-great-great grandmother Eliza Kewark.
Although often described as Armenian, DNA analysis has revealed that she was at least half-Indian and is known to have lived in the country's western region.
Scottish scientists established the link after discovering that Eliza's descendants carried a rare strand of DNA – known as mitochondrial DNA – which can only be passed on by a mother.
Only people from the Indian subcontinent have been found to carry the particular strand of DNA. It has been recorded in 14 other people – all Indian, apart from one Nepalese native.
Princess Diana's maternal aunt Mary Roach told The Times: 'I always assumed that I was part-Armenian so I am delighted that I also have an Indian background.'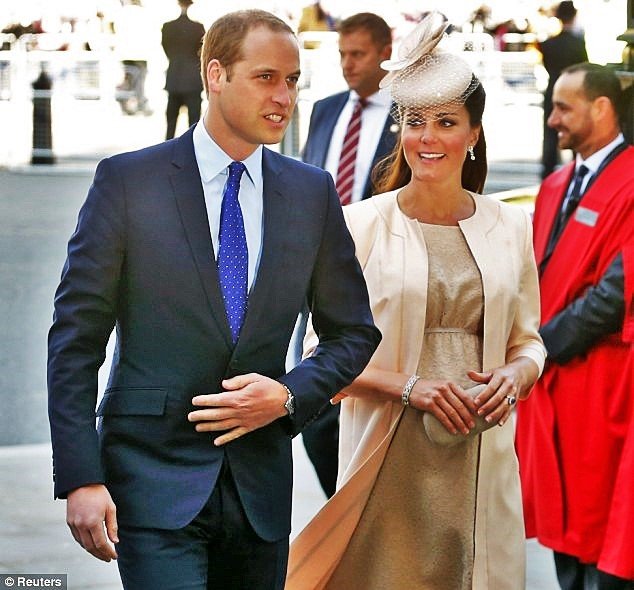 First and last: The DNA will not be passed on to the Duke and Duchess of Cambridge's child as the mitochondrial DNA is linked to the mother's side.
His direct genetic lineage could be seized upon by Buckingham Palace as a way of boosting the British monarchy's popularity in the country.
Alistair Moffat, the founder of BritainsDNA, said: 'Knowing something about your DNA and its origins in prehistory definitely changes your sense of yourself, and one way that it does that is to make you feel part of a world community.'
Historian Alistair Moffat told MailOnline how before India became a part of the British Empire in the mid-19th century, it was governed by the East India Company, who employed armies and generals and even fought wars, including Robert Clive's famous campaign against the French which culminated in the victory at Plassey.
Mr Moffat said: 'When Henry Dundas became Governor General of the East India Company, he began to appoint more and more Scots to important positions.
'Scottish entrepreneurs had invested so heavily in the Indian tea industry that it outstripped production in China.
'As the third son of a Scottish landowner, Forbes needed to make his fortune elsewhere and like many ambitious young men, he went to India to do just that.
'When Forbes arrived in the Bombay Presidency he employed a housekeeper, Eliza Kewark. They had three children, one of whom, Catherine or Kitty, was the ancestress of Princess Diana.'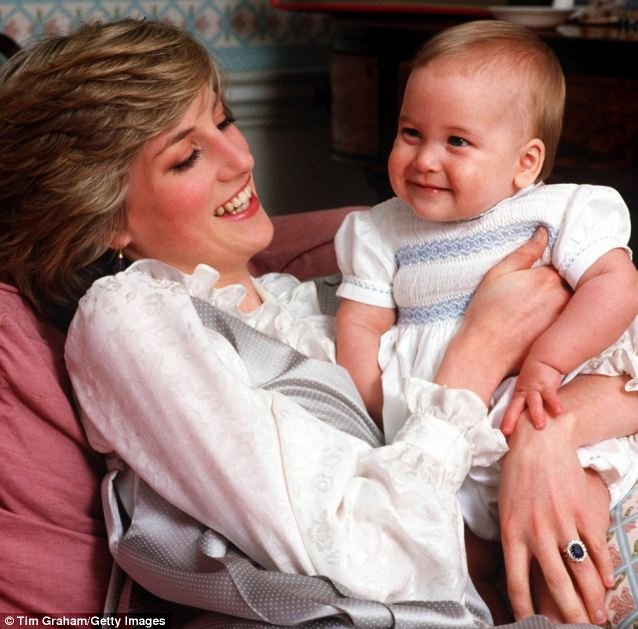 Princess Diana And Prince William above
ReadMore>dailymail.co.uk/news/article-2341437/Williams-Indian-ancestry-DNA-tests-future-monarch-clear-genetic-line-country-mothers-side
DNA testing has revealed Prince William will become Britain's first king to have proven Indian ancestry.
Genetic experts have found a direct lineage between the Duke of Cambridge and a part-Indian woman called Eliza Newark.
She was a housekeeper for his great-great-great-great-great grandfather Theodore Forbes, a Scottish merchant who worked for the East India Company in Surat, a port north of Bombay.
They had a daughter called Katherine – and it is through an unbroken maternal line to the prince's mother, Princess Diana, that the young royal and his brother Prince Harry have inherited the Indian DNA.
The research was carried out by BritainsDNA, a genetic ancestry testing company.
It showed the second in line to the throne was carrying Eliza's mitochondrial DNA (mtDNA) – a small piece of DNA inherited mostly unchanged from a mother to her children.
Scientists said it was "very likely" that Prince William's heirs will also carry a small proportion of Indian DNA from Eliza, whose father may have been of Armenian descent.
Born in 1790, she lived in India when it was governed by the East India Company, and is thought to have had Armenian blood because of her surname.
Dr Jim Wilson, a genetics expert at the University of Edinburgh and chief scientist at BritainsDNA, said it was the fact that she was an Armenian living in Bombay that intrigued him.
He said: "I was wondering if it was possible she was Indian. What was an Armenian doing in Bombay? That's what got me interested."
Using birth, marriage and death records, he said researchers traced two of Eliza's living direct descendants, who are both third cousins of Princess Diana's mother, Frances Shand Kydd, and tested samples of their saliva.
Using other genetic tests to corroborate the findings, they also discovered that the two direct descendants were around 0.3% and 0.8% South Asian. The rest of their DNA was of European origin.
"This was independent evidence that there was Indian ancestry," said Dr Wilson.
"For me, it corroborated the findings from the mtDNA. We've got two different kinds of genetic evidence that are independent from one another and they both corroborate the story.
"So it really seems that our future king has a little bit of Indian blood."
Prince William and his wife the Duchess of Cambridge are expecting the birth of their first child in July.
Kate conducted her last solo public engagement on Thursday, attending a ship naming ceremony in Southampton.