Nationality: Italian
Place of birth: Dominican Republic
Former miss Italy, model and actress
DENNY MENDEZ, MISS ITALY 1996, KISSED BY HER PARENTS LIDIA CHAVEZ (S) AND SERGIO CASABIANCA
She speaks Italian, Spanish and English
Miss Italia (Denny Mendez) caused a minor scandal throughout that nation. It was the first time that a woman of non-Italian ancestry was elected to represent the country in an international beauty pageant and some Italian citizens saw it as a wake-up call for Italy to close its borders to further immigration. Two members of the judging panel were suspended for saying that a black woman could not represent Italian beauty. The news of the first black Miss Italy was carried to millions overseas via the popular African-American periodical, Jet Magazine. The author of the article wrote:
"Denny Méndez . . . born in the Dominican Republic to a naturalized Italian mother and an Italian [step]father, was named Miss Italy after receiving nine million telephone votes from the television audience." Nine million Italians voted to shatter the prism of race, just by watching a TV beauty pageant and phoning in their votes! Beauty is, indeed, in the eye of the beholder, and the eyes of the world today are quite capable of seeing past skin color. The Italian people's choice was Denny Méndez, notwithstanding the objections of a pageant official who said, "A black girl can't be Miss Italy. It's not in the rules."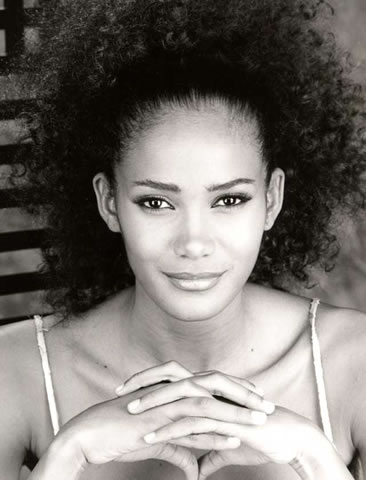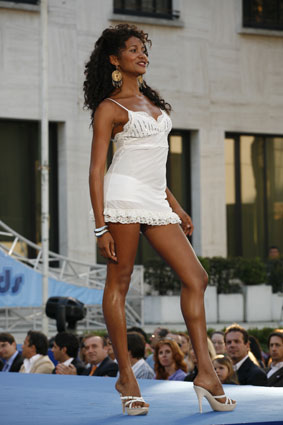 Upon being elected Miss Italia, Méndez responded to the controversy with a brief reply:
""I know I don't represent Italian beauty, but they elected me," she said, "so what am I supposed to do–refuse?"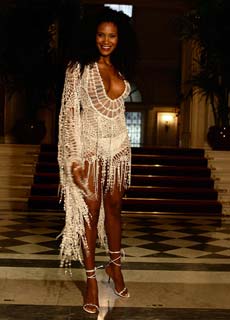 Surprisingly with all the scandal surrounding her election, Denny was selected as one of the 10 semifinalists in Miss Universe 1997 in Miami Beach, Florida, U.S. on May 16, 1997.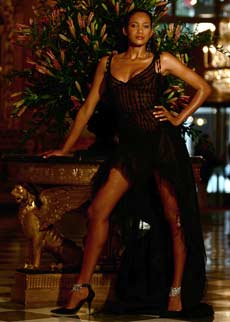 Despite winning the semifinals with the highest overall score and entering the Top 6 in first place, her Top 6 answer was not enough to advance her to the final 3. The crown was eventually won by Miss USA Brook Mahealani Lee. However, the publicity from the pageant helped her land modeling jobs among many of Europe's leading fashion houses and magazines.
http://youtu.be/fZmJQOU2vtY
Today, Méndez is a popular television personality in Italy. She remains very active in the modeling world and has become a budding actress. Besides several theatrical productions, she has guest starred on many Italian sitcoms, dramas, and feature films, she also had a small role in the film Ocean's Twelve starring George Clooney, Brad Pitt, and Matt Damon.