Amazing Colors! Beautiful on her skin tone.
Metal Morphosis005 by Pat Mcgrath (Make-Up)
Sudanese Model: Nyadak "Duckie" Thot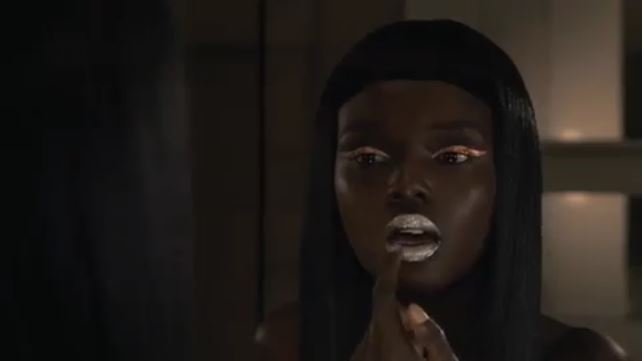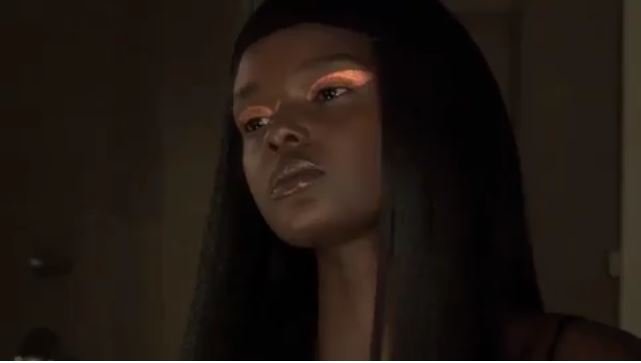 Sudanese Model: Nyadak "Duckie" Thot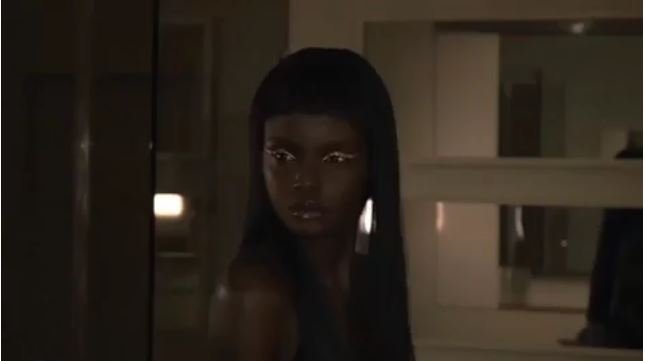 Unknown or Forgotten Meroe pyramids surrounded with dunes in Sudan, Africa.

Nubian pyramids are pyramids that were built by the rulers of the ancient Kushite kingdoms. The area of the Nile valley known as Nubia, which lies within present day Sudan, was home to three Kushite kingdoms during antiquity.
–Thank you for sharing!
Meroë is an ancient city on the east bank of the Nile approximately 200 km north-east of Khartoum, Sudan. It was the capital of the Kingdom of Kush for several centuries. The site of the city of Meroë is marked by more than two hundred pyramids in three groups, of which many are in ruins. They have distinctive size and proportions of Nubian pyramids. (extract from Wikipedia).
The majority rulers where Queens.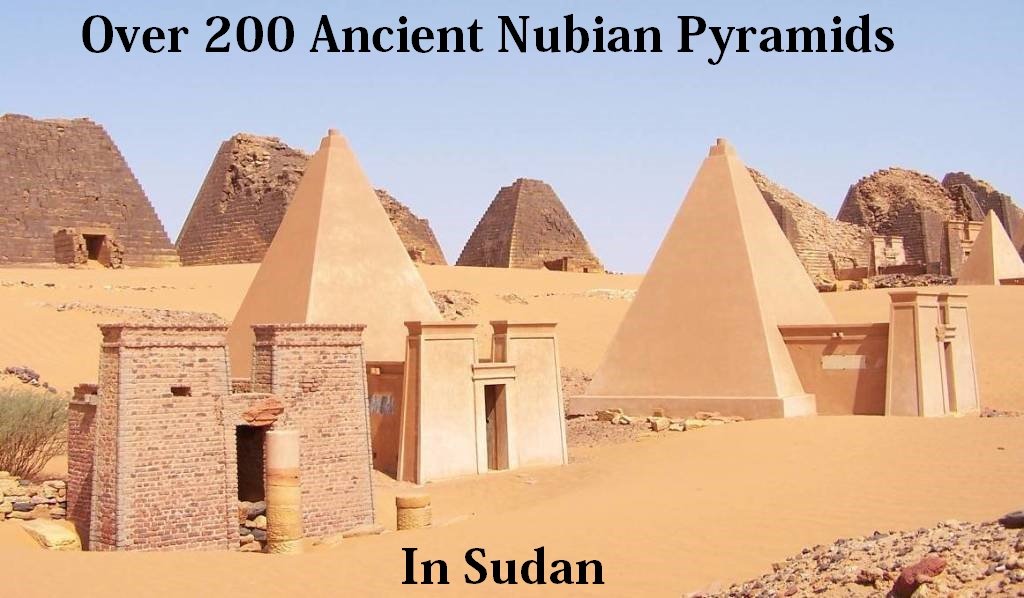 There is nothing in the (Kush) Cush pyramids that can be called anomalous. It's just so surprising to learn there are so many of them and that they are so neglected in the TV documentaries.
–science-frontiers
The Archaeological Sites of the Island of Meroe, a semi-desert landscape between the Nile and Atbara rivers, was the heartland of the Kingdom of Kush, a major power from the 8th century B.C. to the 4th century A.D. The property consists of the royal city of the Kushite kings at Meroe, near the River Nile, the nearby religious site of Naqa and Musawwarat es Sufra. It was the seat of the rulers who occupied Egypt for close to a century and features, among other vestiges, pyramids, temples and domestic buildings as well as major installations connected to water management. Their vast empire extended from the Mediterranean to the heart of Africa, and the property testifies to the exchange between the art, architectures, religions and languages of both regions.
Archaeological Sites of the Island of Meroe – UNESCO World Heritage …
While the pyramids of Egypt may be the most famous in the world, they're not the only pyramids in Northern Africa. Sudan happens to be home to its own set of incredibly impressive, ancient structures: the Meroe pyramids. Meroe was the capital of the Kingdom of Kush, which was ruled by the Nubian kings.
huffingtonpost.com/2015/05/21/sudan-meroe-pyramids-spectacular
Map Of Sudan
There are more pyramids in Sudan, than anywhere else in the world.