Nationality: (Detroit, Michigan) American
Ethnicity: African American
She studied dance at Roland Dupree Dance Academy.
Ms. Von Neumann is the first African-American woman to gain this honorable (Baroness) title. She has traveled the world and lived an astonishing life; a life about which most can only dream. Baroness Monica Von Neumann was married to the late Austrian Baron John Von Neumann, the first importer of Volkswagens to the US and son of the doctor to the Kings of England and Spain. 
And being a baroness is a serious matter. To learn all the formalities of royal tradition, she attended a Swiss finishing school, studied with private tutors and mastered the language of her new husband's country — Austria.
To say she has lived the lush life would be an understatement. She's overseen an international staff of more than 20 people who maintained the couple's residences in Geneva, London, Monaco, St. Tropez, Palm Springs, Bel Air, as well as their 100-foot yacht.
A former Dior and Yves St. Laurent model who is known within the most elite circles of society as an authority on everything "luxury" from dining to decorating, travel to hosting, jewels to sports cars. An aristocrat-turned-lifestyle expert.
–luxurytravelmagazine.com/news-articles/a-list-interview-baroness-monica-von-neumann
Von Neumann was born in Detroit but moved to L.A. at the age of five. She met her late husband, Austrian royalty Baron John von Neumann, during a trip to Palm Springs. They were married for 26 years before he passed away from cancer in 2003.
–real-housewives-of-beverly-hills-in-talks-with-baroness-monica-van-neumann-to-join-cast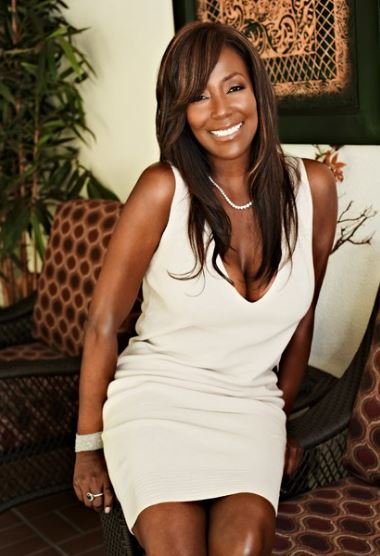 Monica, then 18, traveled to Palm Springs to attend an annual event. It was a trip that would forever alter the course of her life. There, the handsome Austrian-born Baron John von Neumann met the vibrant Monica: it was love at first sight. Their courtship was a swirl of the best that life could offer — travel, culture, restaurants, and new adventures. Their marriage was one of lasting beauty and respect; one of dedication to help others by supporting many worldwide charities.
Upon her husband's death, von Neumann also held firmly to the benevolent legacy he left behind, dedicating most of her life to the charitable causes dear to both; causes such as Inner-City Arts and Boys & Girls Clubs of America.
The Baroness seems to be lit from within, she has a warm glow that is both welcoming and alluring. She lives out loud, truly celebrating life. You can see her radiance from a distance: her silky chestnut hair; all the jewels, all the glamour that is Baroness — a perfect balance of natural beauty and adornment. Within minutes of talking with her, it is clear that her beauty is complimented by fine things but not predicated upon them.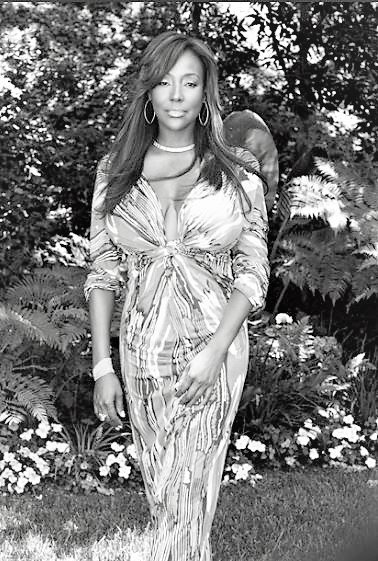 She loves beauty — and believes that we should surround ourselves with objects, scents, foods and sounds that will enhance our lives.
Everyone should create a space that is inspiring and welcoming," said von Neumann as she is propped up on a sofa next to an elegantly adorned coffee table — one of her favorite places within her spacious home. "After a long day at work, you need a retreat. Creating a place for yourself, surrounded by your favorite things, is so important."
Here are the Essentials for a rich and inviting coffee table and couch from Baroness Monica von Neumann:
1- Tons of pillows and a comfy throw blanket — "I like to switch it up during different seasons."
2- A low coffee table that you can showcase some of your favorite objects
3- A stack of coffee table books. "Choose something that will make you want to curl up and get lost in the pages."
4- Fresh flowers or a potted plant. "If you don't have a green thumb, an orchid is a great choice. A white orchid is elegant and will last for weeks and weeks with little care."
5- A candle or grouping of candles. "A beautiful scent is an indulgence that will transform your mood, and a delicate flame has such a great calming effect.
–upscalelivingmag.com/baroness-monica-von-neumann
The Baroness, who now divides her time between Los Angles, New York and Geneva, Switzerland.
She's a Baroness with a fabulous lifestyle, and more importantly, a fabulous shoe collection. As one of the stars of the "God Save my Shoes" documentary, Monica gives Samia Khan a look inside her amazing closet.
A documentary about the relationship between women and shoes.
Set on a quest to decipher—from a psychological, sociological, historical, cultural, and erotic perspective.
The fiery emotions that shoes exert on most women (and on quite some men), God Save my Shoes went from New York to Los Angeles, Paris to Milan, Toronto and Florence to interview extreme shoe collectors, everyday women, such celebrities as burlesque dancer Dita Von Teese, Fergie of the Black Eyed Peas, former Destiny's Child singer Kelly Rowland, Paris opera ballerina Marie-Agnès Gillot, and Baroness Von Neumann. We also turned to fashion historian Valerie Steele of the FIT in New York, Toronto museum curator Elizabeth Semmelhack, women's marketing expert Mary Lou Quinlan, industry mogul Vincent Camuto, Filipa Fino of Vogue USA, Caroline de Fayet of ELLE magazine, Moulin Rouge dancers, shoe fetishists, and such designers as Christian Louboutin, Manolo Blahnik, Walter Steiger, Pierre Hardy, Bruno Frisoni, Vivienne Westwood, Robert Clergerie… all those that play a role in the ubiquitous shoe phenomenon!