Do you have large pores, oily or acne prone skin? Try this hand made Dead Sea Mud SPA Natural Soap helps tighten and minimize pores.

I  have tried & tested other dead sea salt facial soaps, but this is one of my favorites. You feel and see results the same day.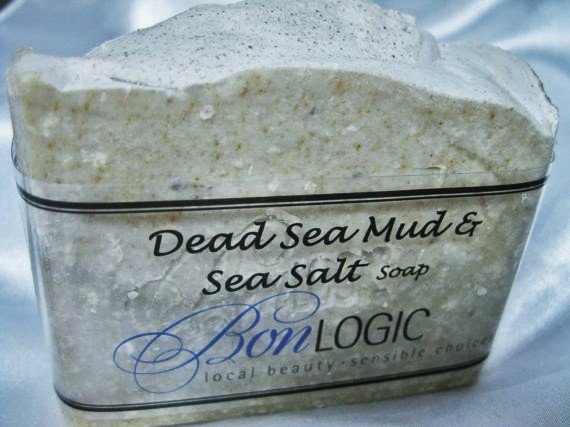 2- Please use a facial scrub. (This is very important because you naturally shed dead skin everyday). The 3- step is to use a toner and last but not least 4th- an oil free moisturizer.

The holidays are here and you want to look and feel your best with out breaking the bank. -Sola
Dead Sea Mud and Dead Sea Salt (from Israel) is mixed into our soap. It is scented with an energy blend with bergamot essential oil. Very refreshing!!! Handmade cold processed hand, face and body bath soap. This soap smells wonderful! This has become one of my favorite soaps. Leaves you feeling clean and smooth. This soap is also a great shaving soap too ladies for your legs!
Made with Palm oil, Coconut oil and Olive oil, sodium hydroxide and dead sea salt and dead sea mud (from Israel).
This is a naturally made glycerin soap, not a melt and pour soap. Only the freshest oils are used to make our soap. Micas and oxides are used for color. Colors vary.
You will fall in love with this soap! Once you start using it you will never use regular soap again!!! This gentle soap that will soften your skin with regular use.
Very generous bars vary in size from approximately 5 to 7 ounces.
Made in Spokane, Washington.
You can purchase it here retail:
dead-sea-salt-dead-sea-mud-spa-natural