Hello Ladies,
I just wanted to share this beauty secret of mine with you all. I personally use a facial steamer. This comes in handy when you can't go to the spa, steam room, sauna or the gym… What is great about this is that you don't have to leave your home.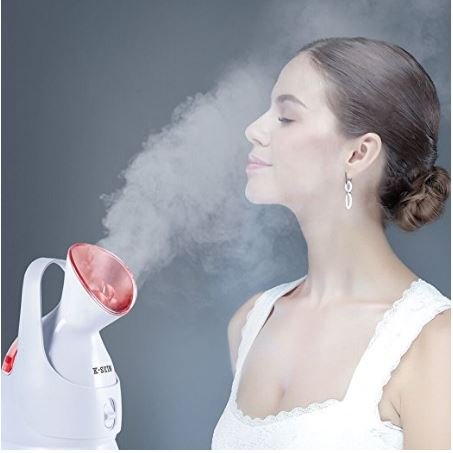 About the product:
One simple push generates superfine steam particles, 4000 times finer than ordinary steam, to penetrate deep into skin and replenish natural moisture, leaving your face exceptionally hydrated.
A relaxing stream of warm mist covers your whole face with its finely tuned nozzle, quickly opening up pores to thoroughly remove makeup, dirt and other impurities from skin.
Steaming before skin care routine will help your skin absorb toner, serum and moisturizer completely; makeup application afterwards will be much easier and last longer.
With PTC ceramic heat chip, this steamer will start to put out a mass amount of mist in just 40 seconds.
A beautiful skin care tool with simple and compact design; easy to carry around with handle.