IMPROVES THE FEEL, TONE & TEXTURE OF YOUR SKIN: Made specifically for the face and decollete, our gentle, yet effective sponge will cleanse your skin deeply while removing dirt, excess make-up, toxins, impurities and dead skin cells, leaving you with smooth, glowing, beautiful skin.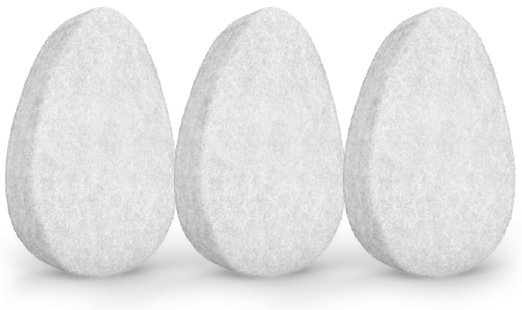 Soft and gentle, it can be used even under your eyes as well as on the rest of your body. It prepares your skin to absorb any creams and/or serums you may use. This no-nonsense item is a great addition to your daily skin care routine. Great for all skin types..
On a tight budget? Try Wonder Puff
For Younger Looking Skin, This Removes Dead Skin Cells.
Made Of Polyester Fiber, Contains No Soap, Gently Cleans.