He sent 90 tons of emergency supplies in his Boeing 747 to the Caribbean island in the wake of Hurricane Matthew.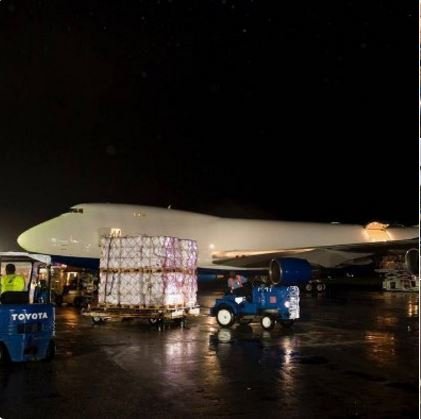 According to the Dubai government, the Sheikh's wife, Princess Haya Bint Al Hussein, personally oversaw the relief mission which included tents, mosquito nets, medical supplies and water purification units.
Haitians are urging people not to give money to American Red Cross.
Read More:
independent.co.uk/news/world/middle-east/dubai-emir-haiti-sheikh-mohammed-hurricane-matthew