Folarin Alakija, the son of Nigerian oil billionaire Folorunso Alakija married Iranian model Nazanin Jafarian Ghaissarifar during what was an extremely opulent ceremony — one that had the price tag of about $6.3 million.
The groom's mother, Folorunso Alakija, serves as the vice chair of Famfa Oil, a Nigerian oil company, and is considered one of the richest African women in the world, with a net worth of about $1.68 billion.
Forbes ranked her as the richest woman in Nigeria and the 14th wealthiest in Africa.
The venue was adorned with one million white roses.
There was also a 12 foot cake.
Folarin, an entrepreneur, investor and cinematographer, is believed to have met his bride Nazanin through friends in London.
They got engaged in Greece and had an equally-lavish traditional Nigerian wedding at the Oriental Hotel in Lagos last November.
The nuptials took place Blenheim Palace in Oxfordshire, England, which happens to be the birthplace of Sir Winston Churchill.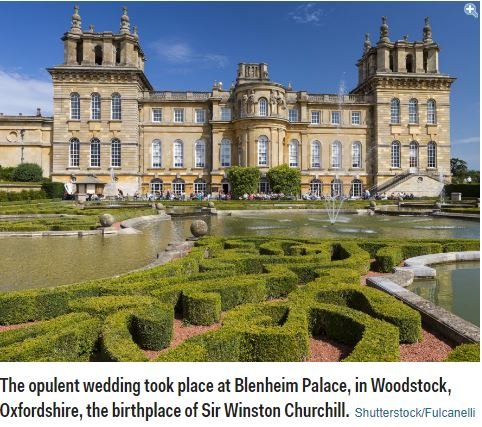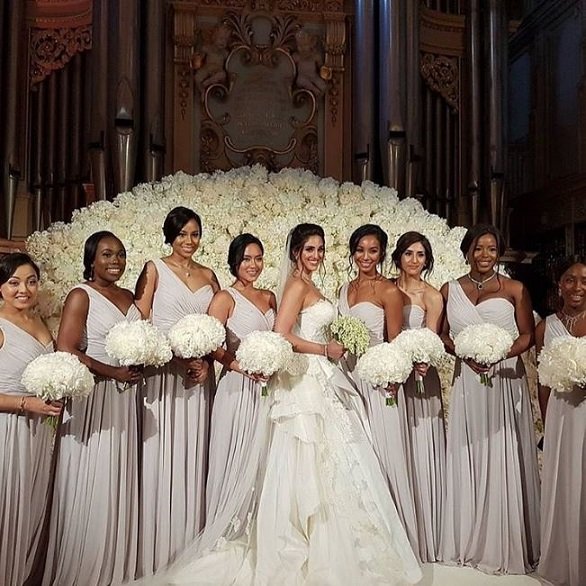 Let's shift the focus to Nazanin's dress. For the ceremony, the bride donned a strapless ball gown-style dress, while bridesmaids wore matching one-shoulder cream gowns.
She wore a second dress for the reception, which featured a long-sleeved design with lace detailing.
They also enjoyed a stunning firework display in the hotel grounds later in the evening.
Iranian-born Nazanin is the daughter of businessman Mr. Khosro and Mrs Nooshin Ghaissarifar. She is understood to have spent time living London before moving to Manchester to study engineering.
She studied Bioengineering and Biomedical Engineering at the University of Manchester, has a graduate Diploma in Law and has also worked as a model and marketing consultant