Protect and Swerve has already won Haque and Lee a "10 Under 20" award, which are presented to students who develop creative and civic-minded tech projects during CE Week, a consumer electronics and technology event in New York City.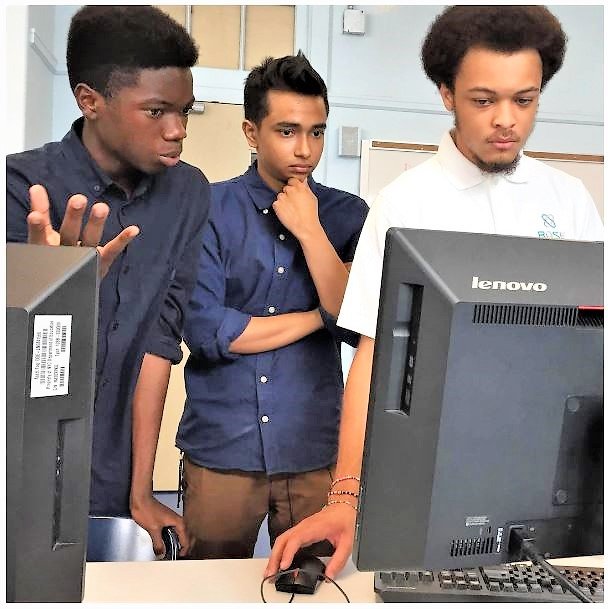 How we started:
Protect & Swerve was a small project started at a 24 hour hackathon, but after receiving that extra push, from code interactive (c/i) and the numerous people we met at the multiple events and meetups we attended to pitch our project, we moved to put our conviction behind this. Why protect & swerve? Well it is a pun on the police slogan "protect and serve"; the meaning being that they protect some, but swerve many others and their own duty protect & swerve is created by a website, game, and an app which are the foundations for this movement.
Protect & Swerve Companion – Android Apps on Google Play
The NYPD did not respond to a request for comment about the app.
Haque stressed that he and his classmates did not create Protect & Swerve to demonize police officers, saying that most of them are "awesome" and only a small amount commit the type of actions that their app is meant to capture.
"Protect and Swerve is here to solve these issues and educate people so they can take the right steps to the betterment of this country," he said.
The way police interact with minorities has become an extremely contentious issue in New York City and across the United States in recent years, and Lee said he views Protect & Swerve as their contribution to the conversation.
"It's all one big movement or push for change or reform," he said. "We're just one little part of it."