I love you guys!  Thank you so much for visiting this site.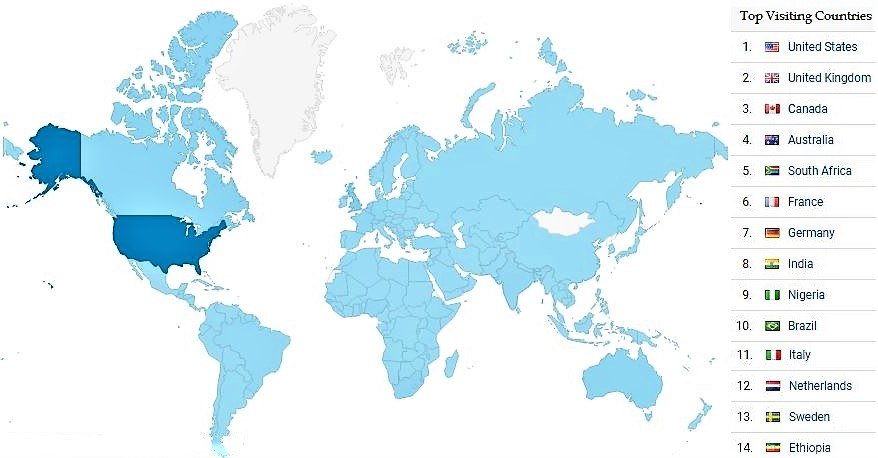 I started this as a hobby and I secretly hoped that it will expand somehow in the near future. It was and still is a passion of mine to share interesting subject matters with the world. Content no one seems to be really putting at the forefront. I took a risk and went against the grain.
As I stated before I have interests in history, mysteries, tech, science, beauty, fashion, finance & more. It pleases me to see that this site is growing every month with people who seem to be curious about the world around them. The more we understand each other, the better will get along with one another.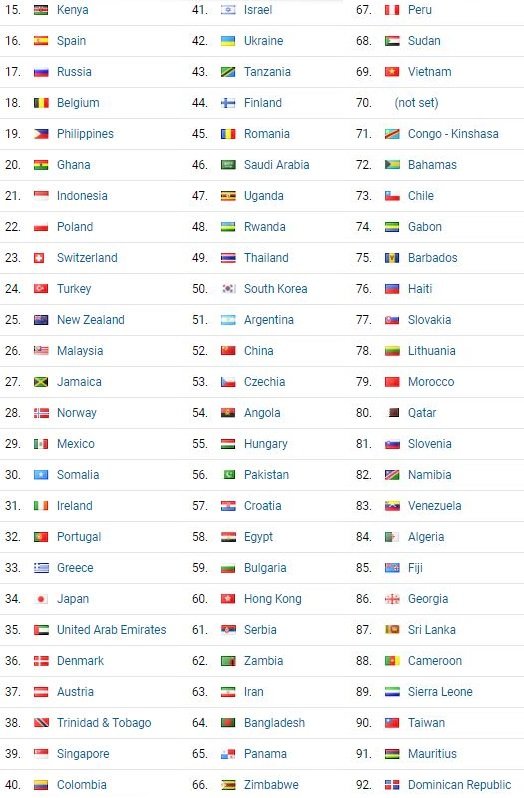 Travel is a good thing, but if you can't just get up and go so is the internet, school & libraries.
The world can be beautiful, if we choose to make it that way. I love looking at this map & list of countries! It puts a smile on my face and motivates me to continue to do better. As nerdy as this might sound Google Analytics is a great feature to have to monitor your website.
For those of you who don't understand, let me put it this way I'm not promoting this website and I'm getting over 30,000+ views a month (and growing) on a .net. This is awesome!