William Sanford "Bill" Nye, popularly known as Bill Nye the Science Guy, is an American science educator, comedian, television host, actor, writer,scientist, and former mechanical engineer, best known as the host of the Disney/PBS children's science show Bill Nye the Science Guy (1993–98) and for his many subsequent appearances in popular media as a science educator.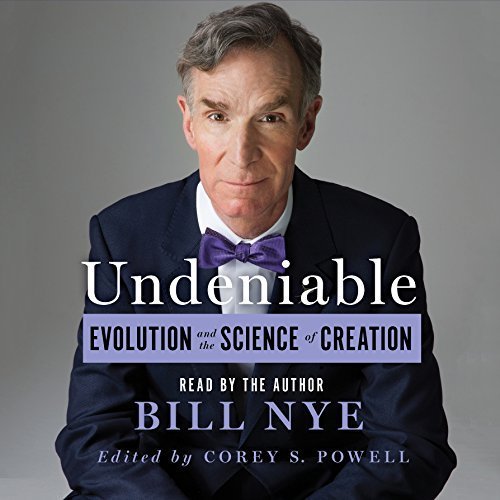 After attending Lafayette Elementary and Alice Deal Junior High in the city, he was accepted to the private Sidwell Friends School on a partial scholarship and graduated in 1973. He studied mechanical engineering at Cornell University (where he took an astronomy class taught by ( Carl Sagan) and graduated with a bachelor of science degree in mechanical engineering in 1977. Nye occasionally returns to Cornell as a professor to guest-lecture introductory-level astronomy and human ecology classes.
Corey S. Powell is the former editor in chief of American Scientist and Discover, where he is currently editor at large and continues to write the "Out There" column and blog. He is also a visiting scholar at NYU's SHERP science journalism program, as well as a freelance writer for Popular Science, Smithsonian, Nautilus, and Aeon; his article "The Madness of the Planets" appears in The Best American Science and Nature Writing 2014.
He lives in Brooklyn with his wife, two daughters, and a small collection of Permian-era fossils. Undeniable: Evolution and the Science of Creation is his first collaboration with Bill Nye, but he hopes it will not be his last.