Head of Queen Neferusobek
Berlin Egyptian Museum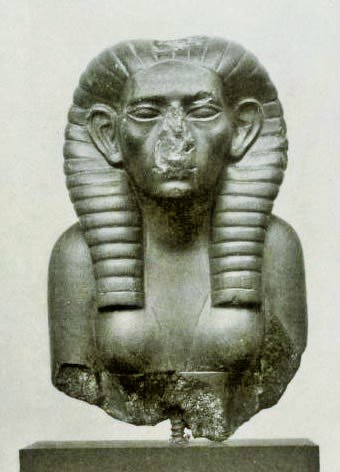 Sobekneferu (sometimes written "Neferusobek") was an Egyptian woman reigning as pharaoh after the death of her brother Amenemhat IV. She was the last ruler of the 12th Dynasty and governed Egypt for almost 4 years from 1806 to 1802 BC. Her name means "the beauty of Sobek."
Sobekneferu had an older sister named Nefruptah who may have been the intended heir. Neferuptah's name was enclosed in a cartouche and she had her own pyramid at Hawara.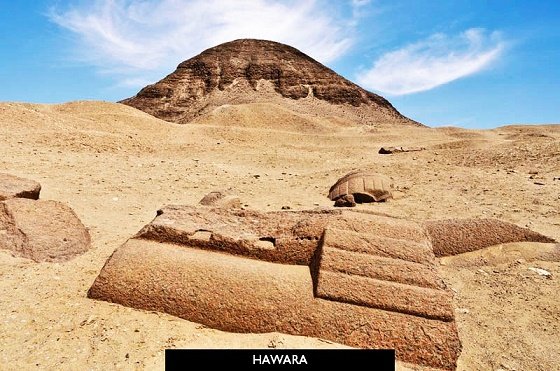 –www.ancient.co.uk
Dr. Carmen Boulter revealed an astounding new discovery in Egypt found using a state-of-the-art, satellite-based deep penetrating radar scan. The scan reveals 82 enormous chambers on two distinct levels at great depth near a largely unknown pyramid south of Cairo (view related images). The history of the deep underground site stretches from Herodotus in 450 BC to an excavation in 1881 by William Flinders Petrie. There are four distinct layers– with the first layer Roman, the second layer Ptolemaic (Antony & Cleopatra era), while the two lower, older layers, remain mysterious and go down 60 feet, and 130 feet. The find is 107 acres– the equivalent of 81 football fields, with five of the rooms bigger than Olympic-sized swimming pools.
Sobekneferu was the first known female Pharaoh for which there is confirmed proof, although Nitocris may have ruled in the Sixth Dynasty, and there are five other women who are believed to have ruled as early as the First Dynasty.
Amenemhat IV most likely died without a male heir; consequently, Amenemhat III's daughter Sobekneferu assumed the throne.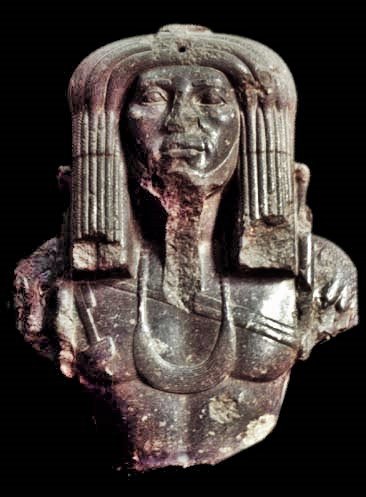 Amenemhat III, also spelled Amenemhet III above, was a pharaoh of the Twelfth Dynasty of Egypt. He ruled from c.1860 BCE to c.1814 BCE, the highest known date being found in a papyrus dated to Regnal Year 46, I Akhet 22 of his rule.
According to the Turin Canon, Amenemhat III's daughter Sobekneferu ruled for 3 years, 10 months, and 24 days in the late 19th century BC.