Queen Hetepheres I was a Queen of Egypt during the 4th dynasty.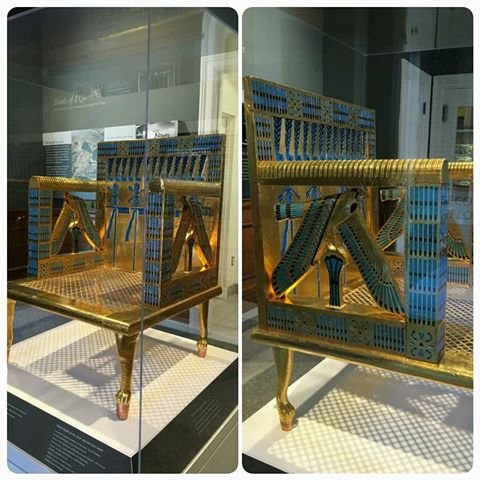 Few wooden artifacts from ancient civilizations survive due to the material's vulnerability to decay. However, Harvard University's Giza Project team was able to bring Egyptian wood craftsmanship to life with an ambitious undertaking: reconstructing an elaborate chair that once belonged to Queen Hetepheres. I recently visited the Harvard Semitic Museum, where the throne is on display in a new exhibition. Queen Hetepheres was mother of the Pharaoh Khufu, who commissioned the construction of the Great Pyramid at Giza, and lived over 4,500 years ago. ** (Article and photos by Caroline Cervera) ancient.eu/2016/04/26/egyptian-throne-harvard/
Bed with headrest from the funerary furniture of Hetepheres.
Bed length is 177 cm. Reconstruction of original on display in Cairo, this copy resides in the Museum of Fine Arts, Boston.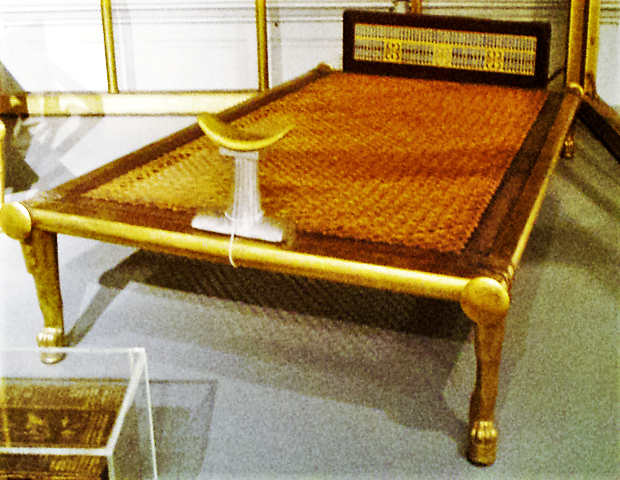 Hetepheres I may have been a wife of pharaoh Sneferu. Her titles include: King's Mother (mwt-niswt), Mother of the King of the Two Lands (mwt-niswt-biti), Attendant of Horus (kht-hrw), God's Daughter of his body (s3t-ntr-nt-kht.f). Hetepheres I marriage to Snefru solidified his rise to the throne. Two great lines were joined when they married, as she had carried the blood royal from one dynasty to the next. Her title as "Daughter to the God" began when her father, Huni, ruled, and continued when she married Snefru and gave birth to the next ruler, Khufu, who is the one who commissioned her tomb and pyramid.
Hetepheres was the wife of the king Sneferu and the mother of King Khufu. It is possible that Hetepheres was only a minor wife of Sneferu and only rose in prominence after her son ascended the throne. She was the grandmother of Kings Djedefre and Khafra and Queen Hetepheres II.
Hetepheres died during the reign of her son Khufu.