Nationality: French
Ethnicity: African
Place of birth: Rubavu, Gisenyi, Rwanda but she grew up in France.
She was discovered in Manchester, England where she studied English Literature in college.
Standing at 5'10 1/2 ft tall, Ms. Giramata speaks 6 languages: French, Italian, Spanish, Portuguese, English & her native African language. She has plans to learn more as well!
She has worked for Tom Ford, landed a major campaign with TopShop, and appeared in the covetable pages of Vogue Italia.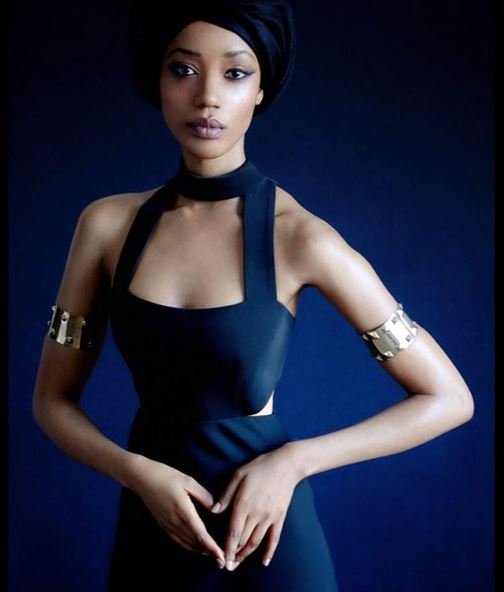 Her model physique have been presented as vulnerable in gentle – something difficult to perceive if you were to stand next to her.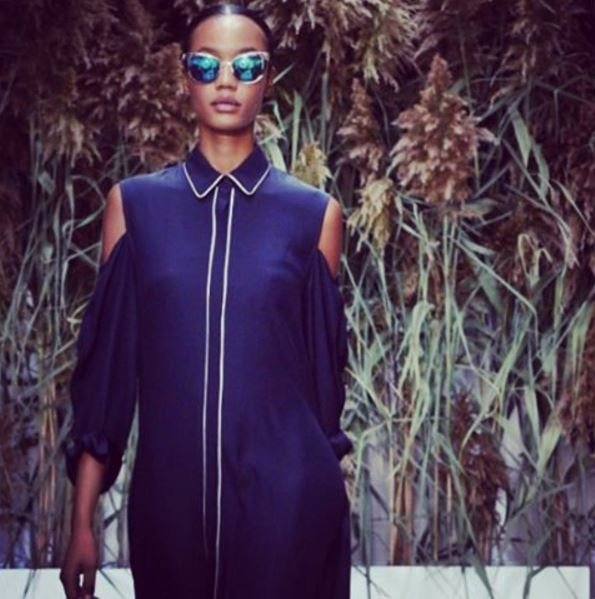 She proved herself and her skills, as well as opened the eyes of other major brands and labels.
–5 Reasons Why Nadja Giramata is our Model to Watch – Haute Spotter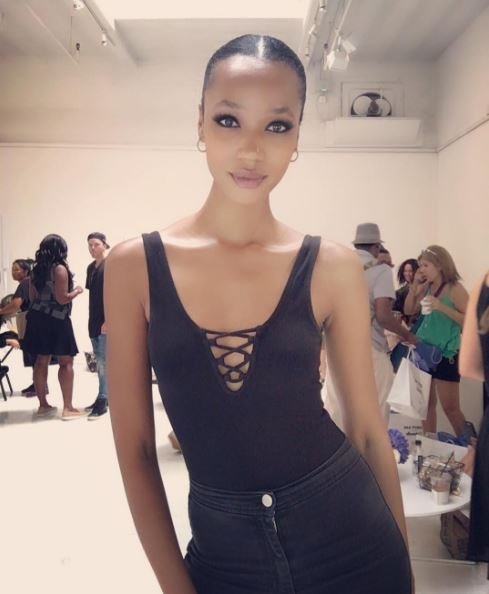 An imagined panoramic scene on a London Underground platform for 125 Magazine.
Agencies:
New York:Trump Models
Milan:Elite Milan
London:Elite London
Copenhagen:Elite Copenhagen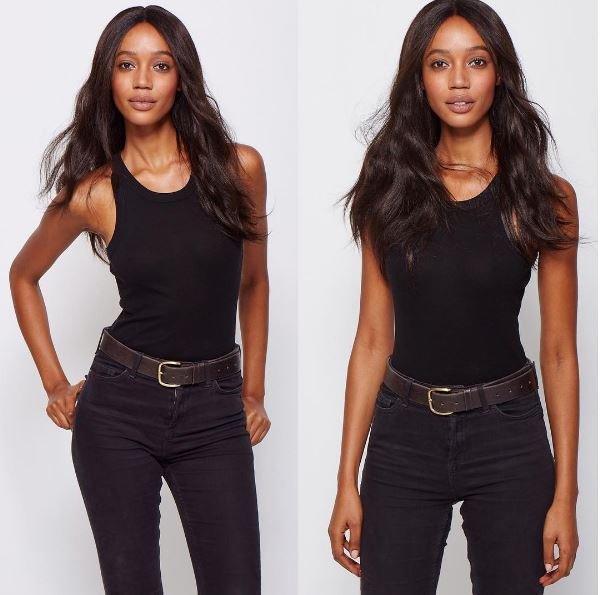 She's also known as Nadja Giramata; her name means "good omen".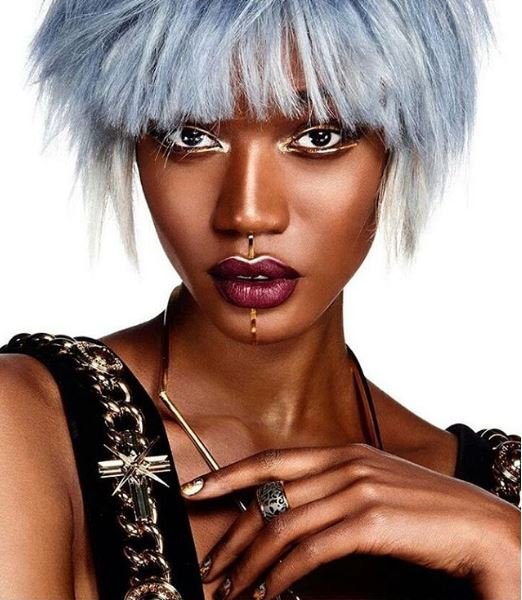 She has walked in fashion shows for names such as Les Copains, Philip Treacy, Christophe Josse, Mauricio Pecoraro, Fyodor Golan, Sergei Grinko, Miss Etam and Lorenzo Riva.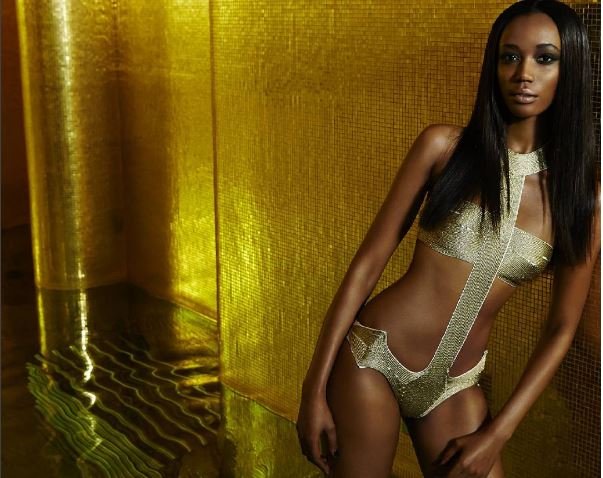 She has done advertorial work for Topshop, Tommy Hilfiger and Pucci.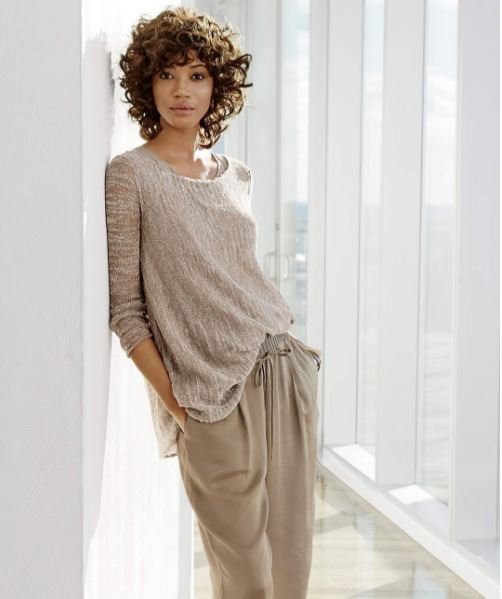 She appeared in editorials for i-D, Grazia France, Metal, Twenty-6, Pop, Style Switzerland, Dedicate, and the German and Italian editions of Vogue.
How discovered:
I was spotted at Picadilly Place in Manchester on my way home from college…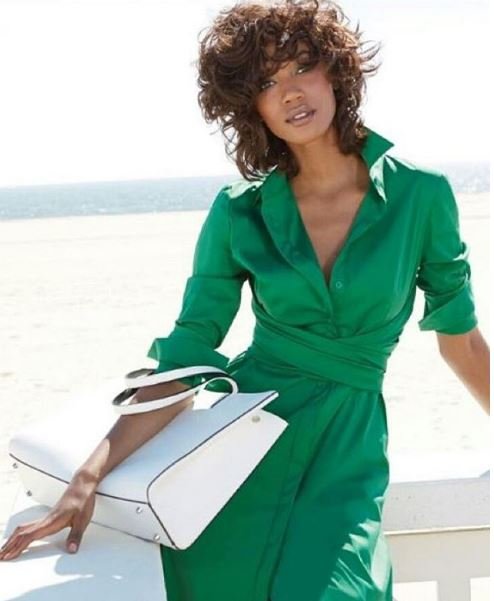 Birth sign: Sagittarius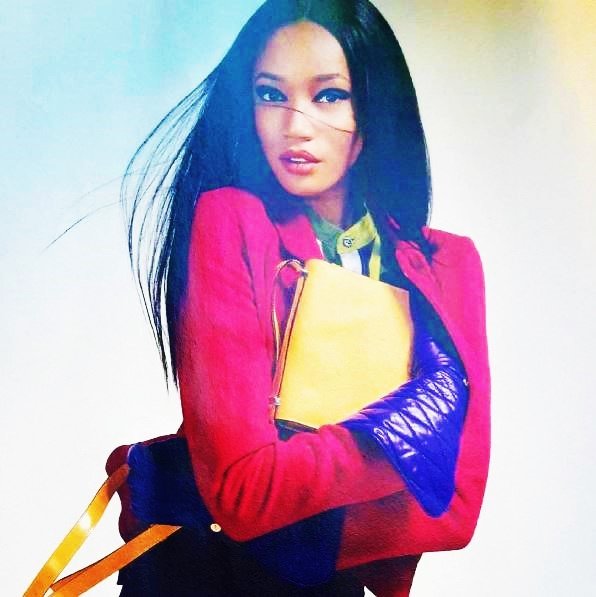 Favorite things:
Hanging out with my sisters, being an auntie, modelling, and practicing the six languages that I speak.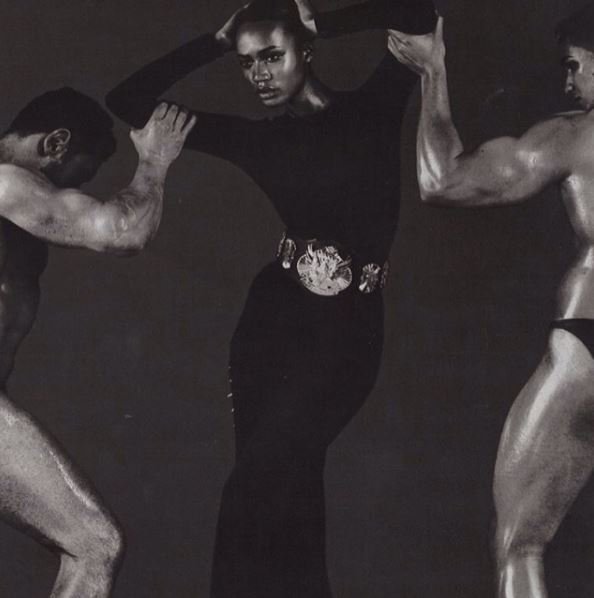 Favorite music, band:
I don't really have any, I listen to every type of music. I can go from African music, to pop, rock and gospel but I have a weakness for 80s & 90s music – they really make me dance!
Hobbies:
Playing basketball, travelling, and cooking.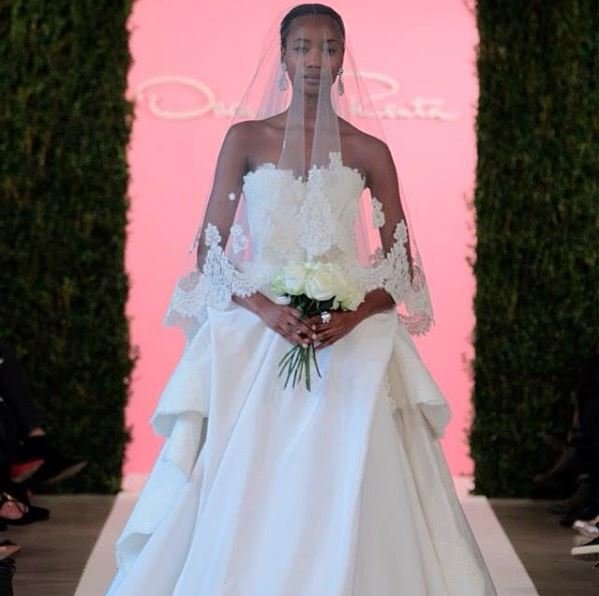 Favorite piece of clothing:
Earrings, necklaces… actually jewellery in general, boots, shorts… Everything trendy and elegant 🙂
Favorite modeling experience so far?
Every job that I have done until now whether it was a "big" one or a "small" one, they all have an importance because they make me grow, gain experience, and you never know who you're going to meet! My job is quite important for me, because I am passionate about it.
What's the best thing about your hometown/country?
In France I love the culture and the architecture, in England I love their fashion style and the fact that they're really open minded, and in Rwanda I love the food and the African "familly culture" in general.
Favorite artist (any kind):
Mattafix, Ismael Lo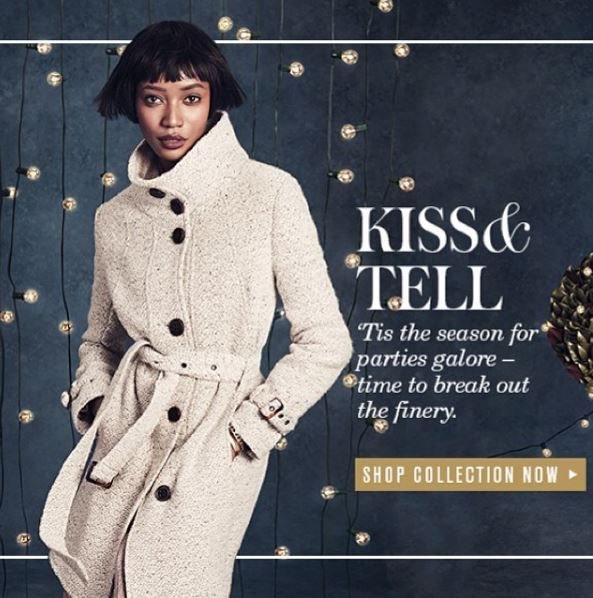 Place you would love to visit:
the whole African continent!!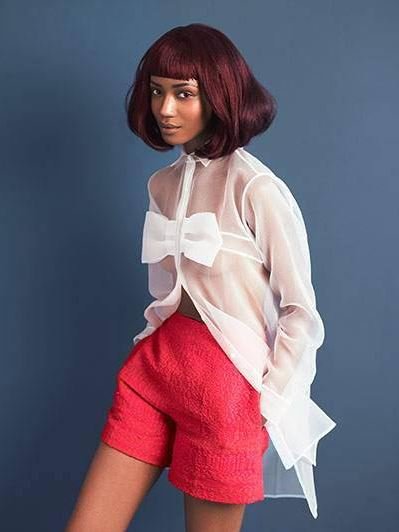 Currently you're obsessed with/about:
I am easily obsessed about everything, because when I want something I'd do everything to get it.
–models.com/newfaces/modeloftheweek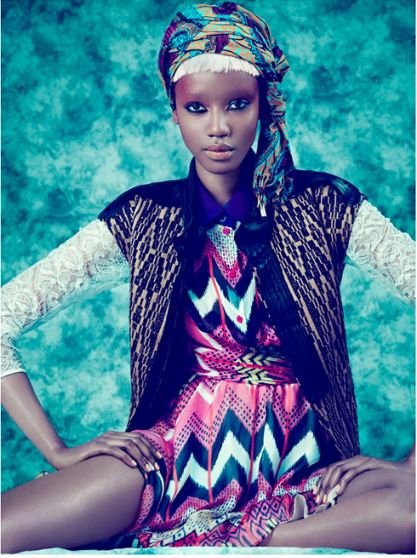 How did you begin modeling?
I used to dream about modeling but at the end I was like, "I'm too old and modeling is just a big dream." So, I dropped it. Then when I was scouted, it was really weird for me.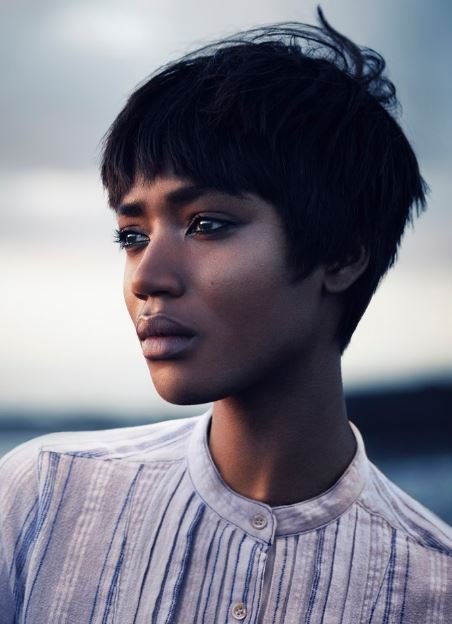 Where did you go to school?
N.G.: I was at Manchester Metropolitan University and I studied languages.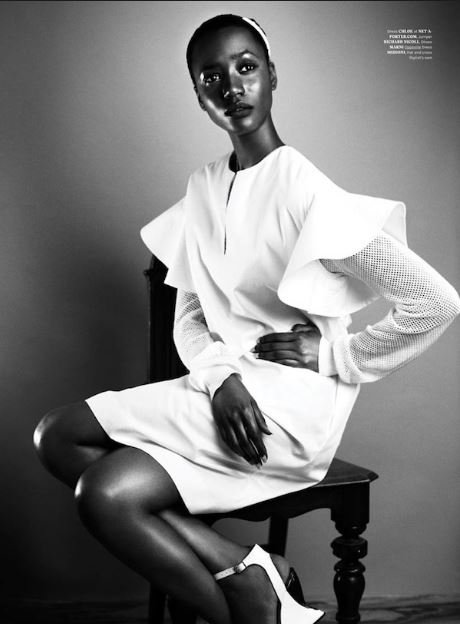 Are you planning to learn any more (languages)?
N.G.: Yes. I'm deciding between Russian, Japanese and one Arabic language. I think that Russian would be really interesting.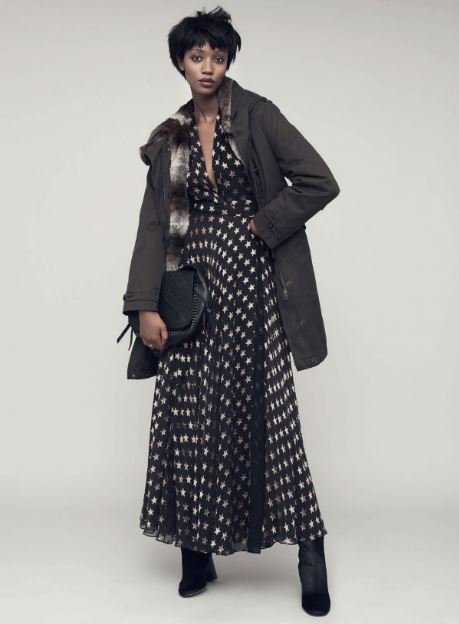 Quote:
With modeling, you meet people from everywhere. So I can kind of practice my languages with them. I've done a lot of interesting jobs. A lot of editorials — Hunger Magazine, i-D, Vogue. Plenty of magazines. I've been really, really lucky.
–wwd.com/fashion-news/fashion-features/model-call-nadja-giramata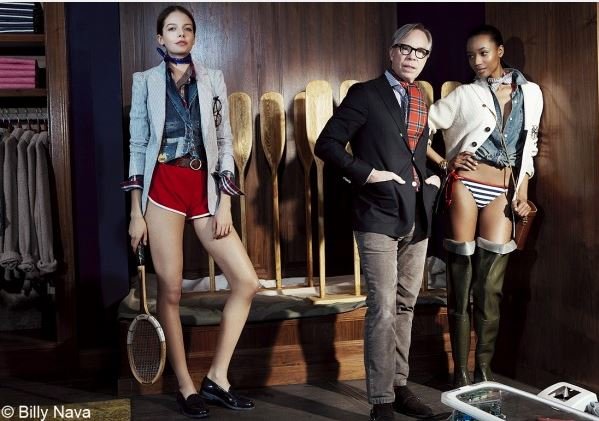 What are your goals for the future?
I'd like to use my languages for international business.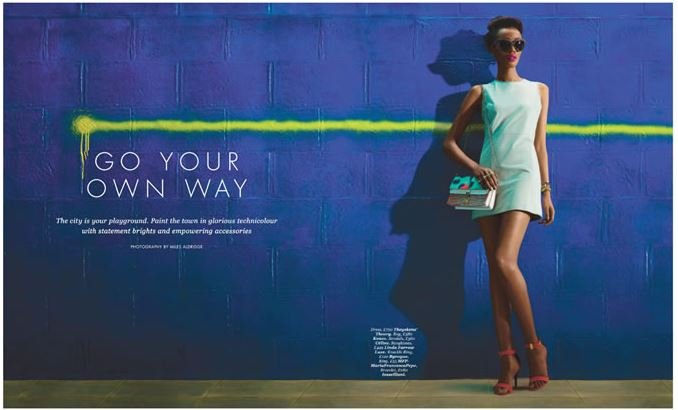 Do you think being a model of color has hindered you in any way?
I hope not! In my head when I go to a casting I see myself as a model, not as a model of color. I feel that I have the same chances as the other girls. Even if a client is searching for a brunette or a blonde girl, I can still make him change his mind. I feel like it's up to me. Of course there are still some diversity issues. The only way to change that, in my humble opinion, is to show them that I am more than capable of doing the work.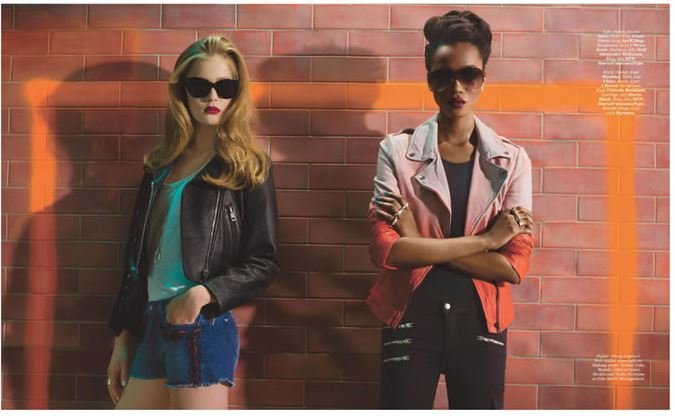 What would people be surprised to learn about you?
I am crazy about classical music. I am a big fan of Vivaldi and Chopin. As worldly as I am, I am unable to eat with chopsticks.
–theculturalomnivore.co.uk/2015/05/22/introducing-nadja-giramata
Quote:
I am very aware of diversity issues in the industry… but I am not sure about the way the problem has been addressed. In my opinion, diversity is such a complex matter that it needs more than an interview or more than an Instagram post.
–Nadja Giramata cover New African Woman …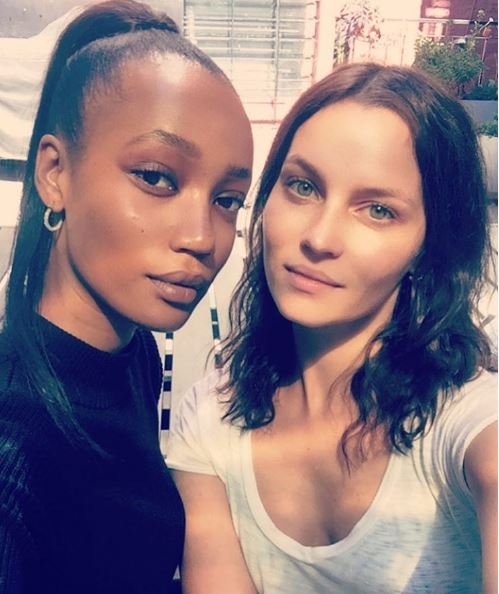 With her other beautiful model girlfriend Egle Tvirbutaite above.