Nationality: American
Ethnicity: African descent.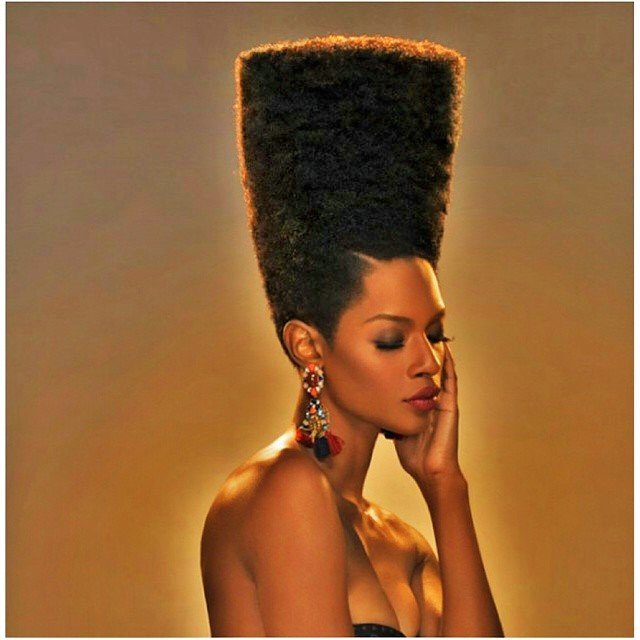 Quote: Growing up, I started getting picked on a lot because of my size, my hair, clothes, shoes, and my skin. It started to take a toll on me and I didn't want to go to school some days because of the bullying. It bothered me a lot being that I didn't think wearing a certain brand of clothing or shoes mattered. My skin has always been as I'd like to call it a "mahogany's glow" or dark brown. Kids would state that I wasn't as pretty because of it.
I wanted to give you guys a little insight on my life. I'm originally from the Mississippi Delta. I was born in Clarksdale, Mississippi where I attended school. I'm the youngest of seven and raised by my grandmother and mom. My mom and grandmother taught me a lot about how to treat others and I really enjoyed helping people and making them smile. I'm extremely close to my family. I've never had a lot of friends. Mostly associates and one best friend Shanria Price. My mom always taught us to go after our dreams and that we could be whatever we wanted in life if we believe.
My sister Raven who came home from college one weekend and we had a girls day! I was so excited to hang with her because she was so cool and popular. Raven really encouraged me that weekend about finding something that makes me feel comfortable. She introduced me to modeling and showed me girls that were tall, skinny, and had unique bone structures. She introduced me to my niche the place where I could be myself without question.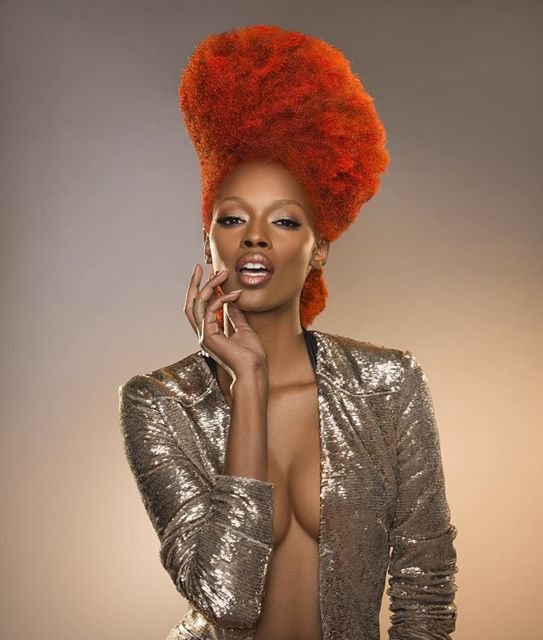 I started to study models, magazines, and emailed people in the industry. I wanted to know as much as I could about it. I went to school that following Monday excited and ready to tell the world my new found love. I told a lot of the kids at my school and they laughed and said that I was ugly and they couldn't see me doing that. I don't know how to describe the fire it added when I heard the can'ts and laughter but it pushed me farther towards my modeling career.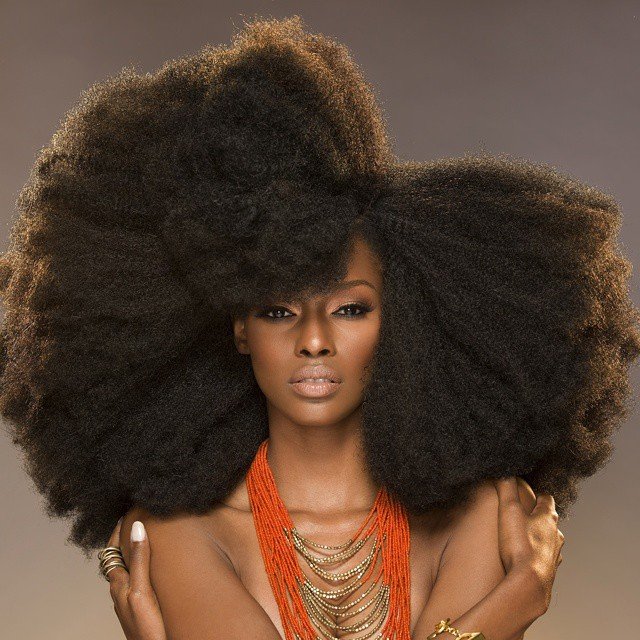 In high school, I applied for scholarships and got accepted to school in Alabama. I attended Alabama A&M University. I was excited to start a new journey away from home. As my school prepared for homecoming, I noticed flyers for the homecoming fashion show model casting. I was extremely excited! I thought finally I get the chance model. I attended the casting and we received letters stating we'd be apart of the Homecoming Fashion Show with Eva Marcille as the host! I got my first look into what the fashion industry can be like. After the show I wanted more of the industry and the practice.
I auditioned for Ward Modeling Troop where I learned a lot of the industry fashion and making connections. Troupe was made a huge impact on my life. My sophomore year of college I had a life changing experience. My grandmother who practically raised me passed away. Her death opened my eyes to what I really wanted to do with my life. I lost focus of school and gained sight to where I needed to be to live out my dream as a model. I dropped out of college and moved to Atlanta, GA. It was there I set my mark and worked with some of the best photographers!
Source: Britt Bradley | Model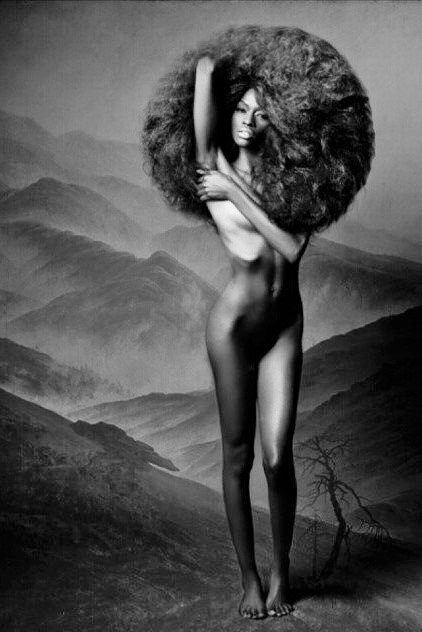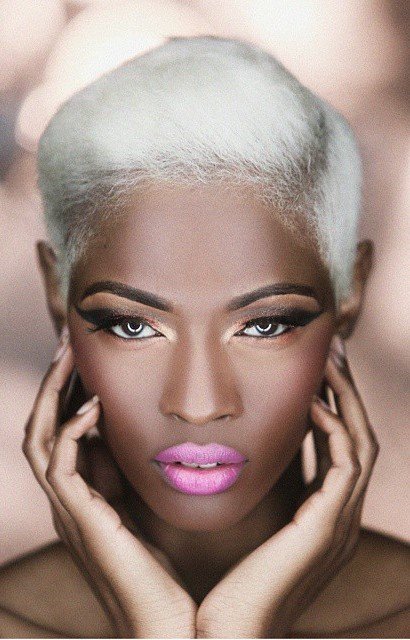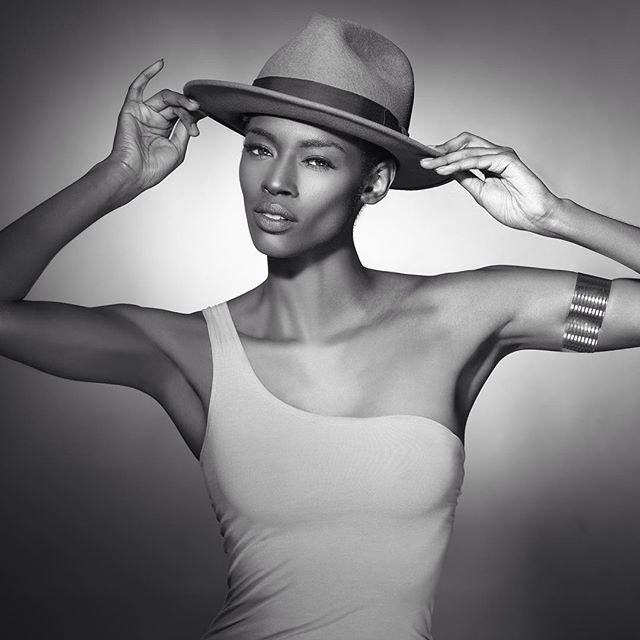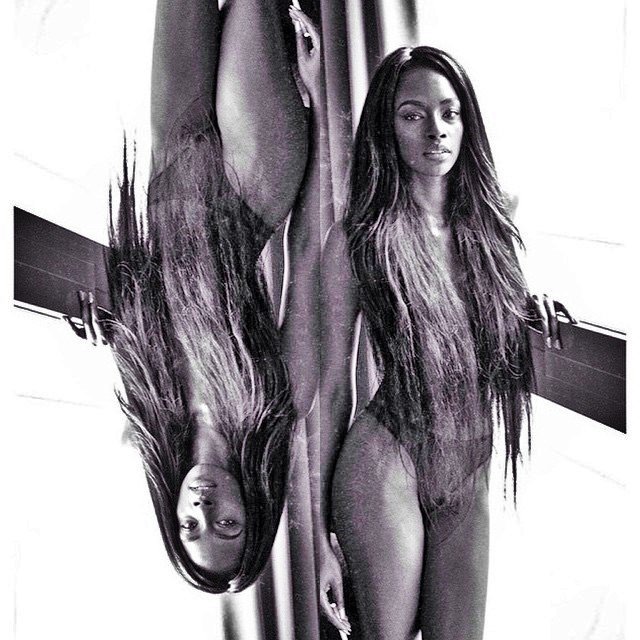 London, England
Paris, France

Abu Dubai Hotel, UAE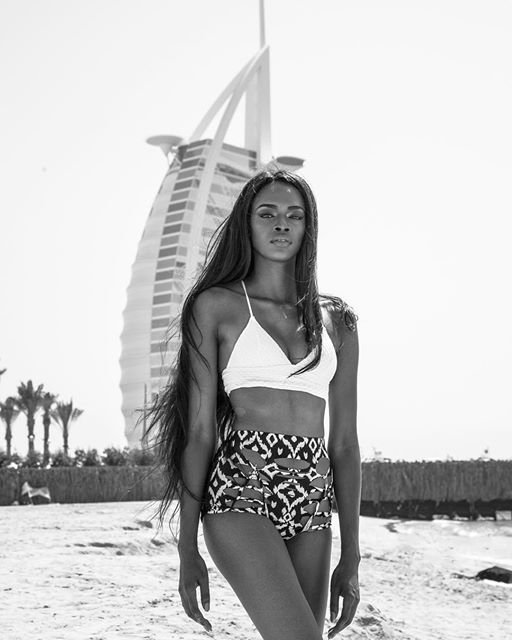 Photo Shoots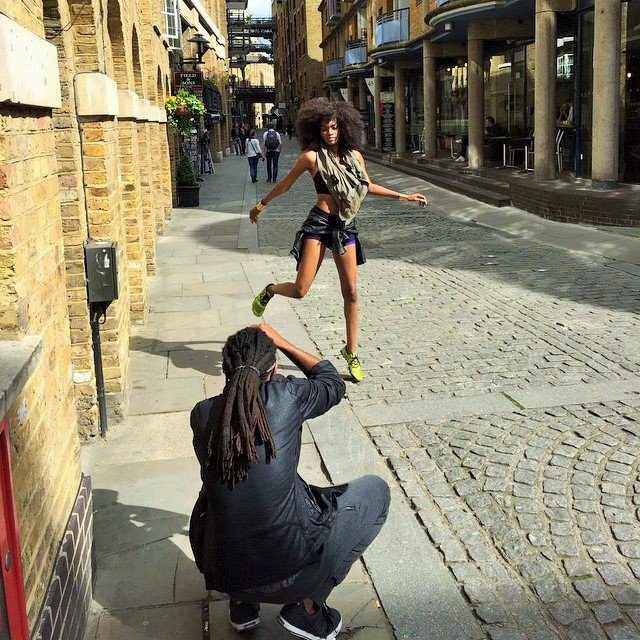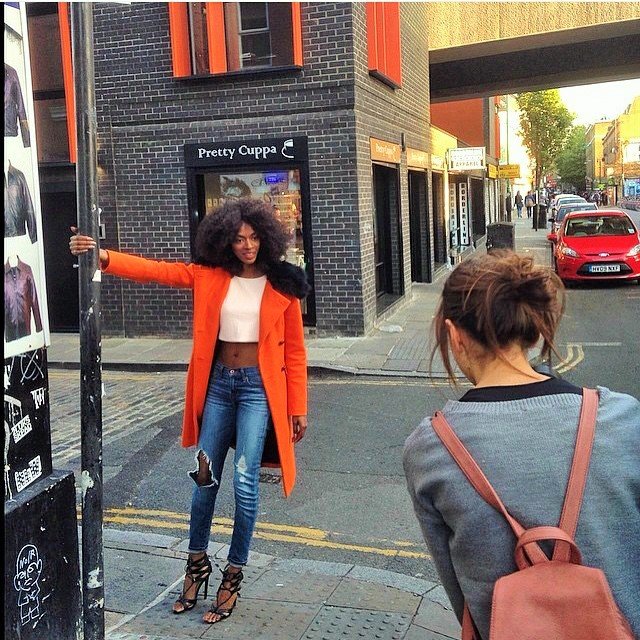 African Influences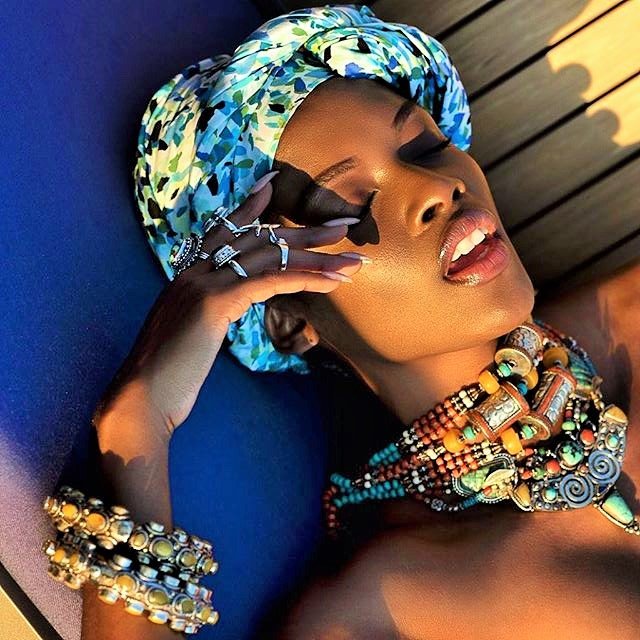 The British Museum
Art Work of her beauty below
Shades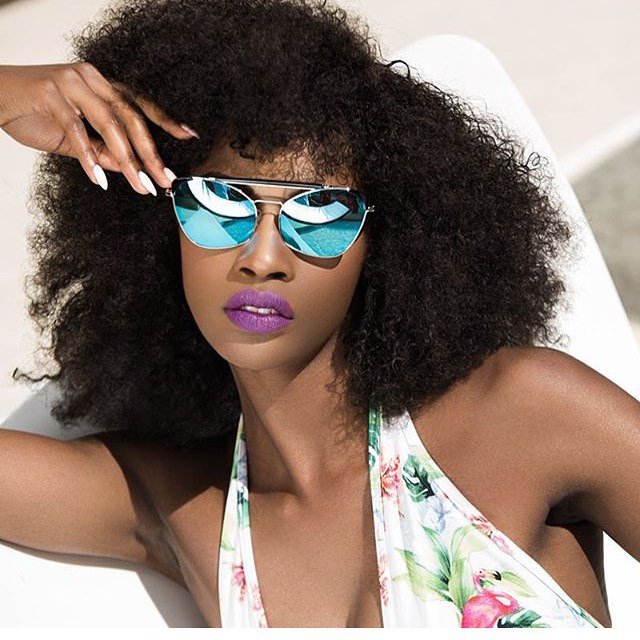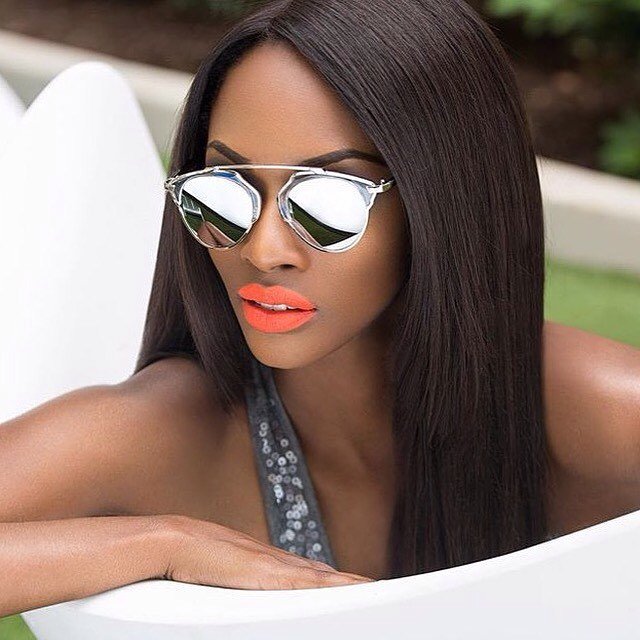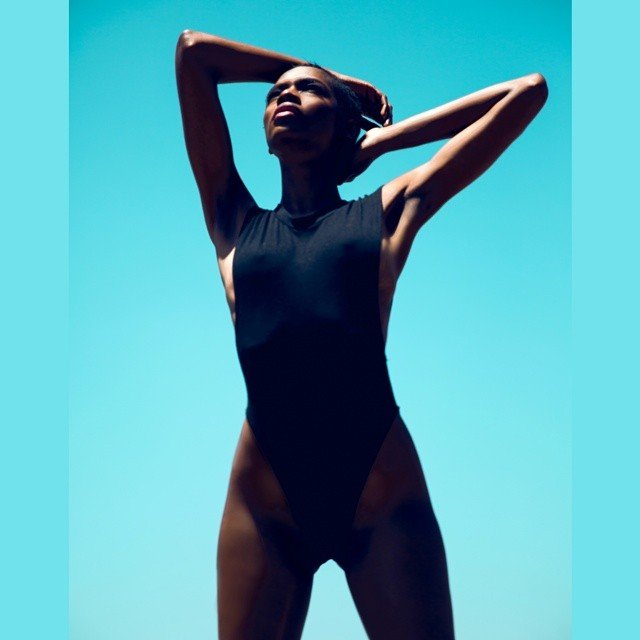 About Nubian Skin
A nude bra and skin tone hosiery are the basics of every woman's wardrobe, at least in theory. For many women of colour, finding suitable skin-tone hosiery and lingerie has not been an option. Frustrated by the lack of skin-tone choices to go with her ever-expanding wardrobe, Nubian Skin founder, Ade Hassan, decided it was time for 'a different kind of nude'.
Inspired by trail blazing women, Eunice W. Johnson and super model Iman, who created Fashion Fair and Iman cosmetics, Ade took the leap and created Nubian Skin. It's been an uphill battle, but every revolution starts somewhere.
Nubian Skin launched with a carefully edited collection of lingerie and hosiery to provide the essential underwear needs of women of colour. Headquartered in London, Nubian Skin delivers worldwide and looks forward to growing the company's offering and expanding its reach.
So for all you beautiful women, next time you need a nude pair of hold-ups or maybe a nude strapless bra to go under that stunning white halter dress, Nubian Skin is only a few clicks away.
Empowering Women. Embracing our Colour.