This time period is supposed to be in the old kingdom/5th dynasty (2494 B.C. – 2345 B.C.).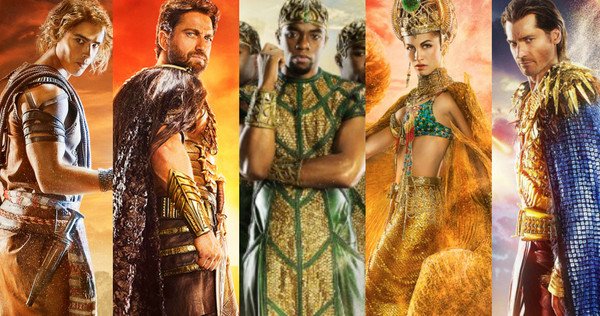 Lionsgate also acknowledged the need for more inclusive casting in a statement obtained by Variety, which reads: "We recognize that it is our responsibility to help ensure that casting decisions reflect the diversity and culture of the time periods portrayed. In this instance we failed to live up to our own standards of sensitivity and diversity, for which we sincerely apologize. Lionsgate is deeply committed to making films that reflect the diversity of our audiences. We have, can and will continue to do better."
The public apology stands in contrast to Ridley Scott's response over a similar controversy prompted by the casting for his Egypt-set epic, "Exodus: Gods and Kings," which was banned in Egypt for its "historical inaccuracies" last year.
As the headline states, Lions Gate Entertainment (NYSE: LGF) has released an official statement in response to criticisms regarding the casting choices of Alex Proyas's Gods of Egypt. As I wrote when the trailer dropped, the (previously released) character posters confirmed, much to the chagrin of the Internet, that Gods of Egypt is a period-piece, fantasy adventure based in Egypt, but most of the main characters are white. The film is yet another movie based in an African continent filled with Australian, Swedish, English, and French actors playing would-be Egyptian humans and gods. Well, Lionsgate seems to have heard the controversy regarding the so-called "whitewashing" (sometimes referred to as "racebending") and has shared their official statement with me.
As a fan of Proyas (The Crew, Dark City, I, Robot, Knowing) and a supporter of original big-budget fantasy spectaculars, I have no desire to see Gods of Egypt fail at the box office next year. Yet if it does turn out to be an international hit, it will be used as evidence that you can get away with this kind of thing and that you shouldn't take the "risk" of crafting a movie such as this one with ethnically-accurate casts. And a failure arguably won't change the mentality any more than Prince of Persia and The Last Airbender prevented Exodus prevented Pan or Pan prevented this.
Read more: forbes.com/sites/scottmendelson/2015/11/27/exclusive-lionsgate-responds-to-gods-of-egypt-whitewashing-controversy
hitfix.com/harpy/gods-of-egypt-trailer-has-gods-that-dont-look-egyptian-in-an-egypt-that-never-existed
I like this article above
Movie, #GodsOfEgypt in which everyone is white? Egyptians, in history and today, have NEVER been white. BRING BACK GEOGRAPHY!! It's Africa!

— Bette Midler (@BetteMidler) November 12, 2015
Who were the casting directors for "Gods Of Egypt"?
Nikki Barrett & John Papsidera
Deanna Brigidi (casting associate)
Kate Leonard (extras casting director)
Kim Winther (casting assistant)
Source:  http://www.imdb.com/title/tt2404233/fullcredits?ref_=tt_ov_st_sm
Below in the photo are King Sahure and a Nome God. Dynasty 5th reign of Sahure (2458-2446 B.C.)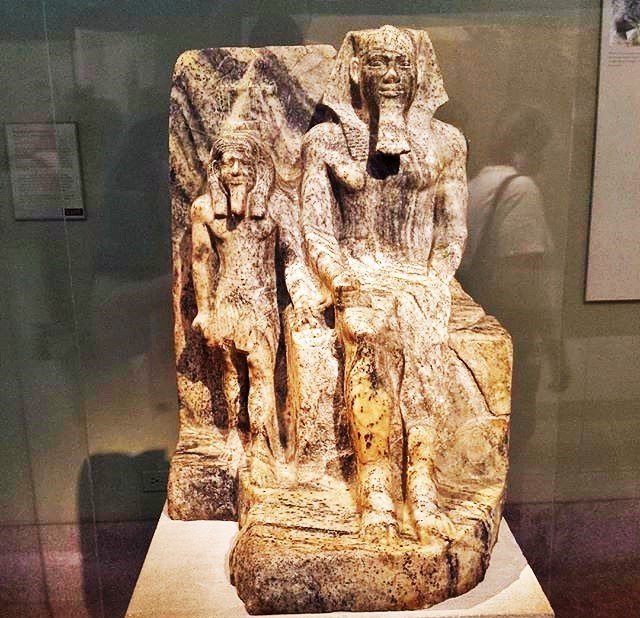 Ancient history.
Source: The Metropolitan Museum Of Art
The actors below can also apply to "Gods Of Egypt"
Nubian pyramids in Sudan, Africa
There are more pyramids in Sudan, than anywhere else in the world.
I kid you not, over 200+ pyramids, the majority rulers where Queens -Sola
Sudan's Meroe Pyramids Are Just As Spectacular As The …
Here's the official plot synopsis for Gods of Egypt:
Magic, monsters, gods and madness reign throughout the palaces and pyramids of the Nile River Valley in this action-adventure inspired by the classic mythology of Egypt. With the survival of mankind hanging in the balance, an unexpected hero takes a thrilling journey to save the world and rescue his true love. Set (Gerard Butler), the merciless god of darkness, has usurped Egypt's throne, plunging the once peaceful and prosperous empire into chaos and conflict. With only a handful of heroic rebels opposing Set's savage rule, Bek (Brenton Thwaites), a bold and defiant mortal, enlists the aid of powerful god Horus (Nikolaj Coster-Waldau) in an unlikely alliance against the evil overlord. As their breathtaking battle against Set and his henchmen take them into the afterlife and across the heavens, both god and mortal must pass tests of courage and sacrifice if they hope to prevail in the spectacular final confrontation.
The type of hair ranged from curly black to light brown and curly, suggesting some ethnic diversity in the region. 'It is also likely, however, that these hairstyles were used in everyday life as well and that the people in Amarna used hair extensions in their daily life.
3,000 Year Old Egyptian Woman with 70 HAIR EXTENSIONS Intact
The Nile River
The Nile River is an international river that flows through 11 countries that include Rwanda, Burundi, Tanzania, Uganda, Democratic Republic of Congo, Kenya, Ethiopia, Eritrea, South Sudan, Sudan and Egypt.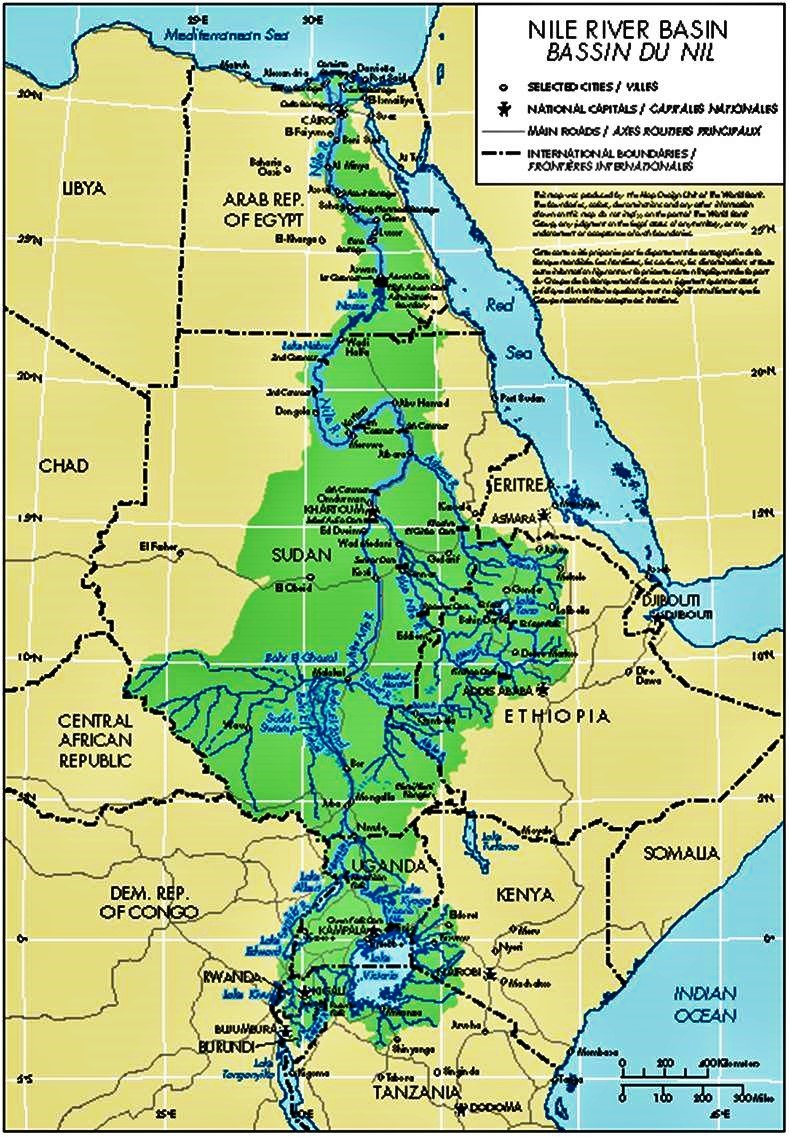 This international river flows northward across much of the Sahara Desert. There are two major tributaries, the White Nile and Blue Nile, that work together to form the Nile River.
5,600 year old Black Mummy child of Libya
The oldest mummy in Africa to date.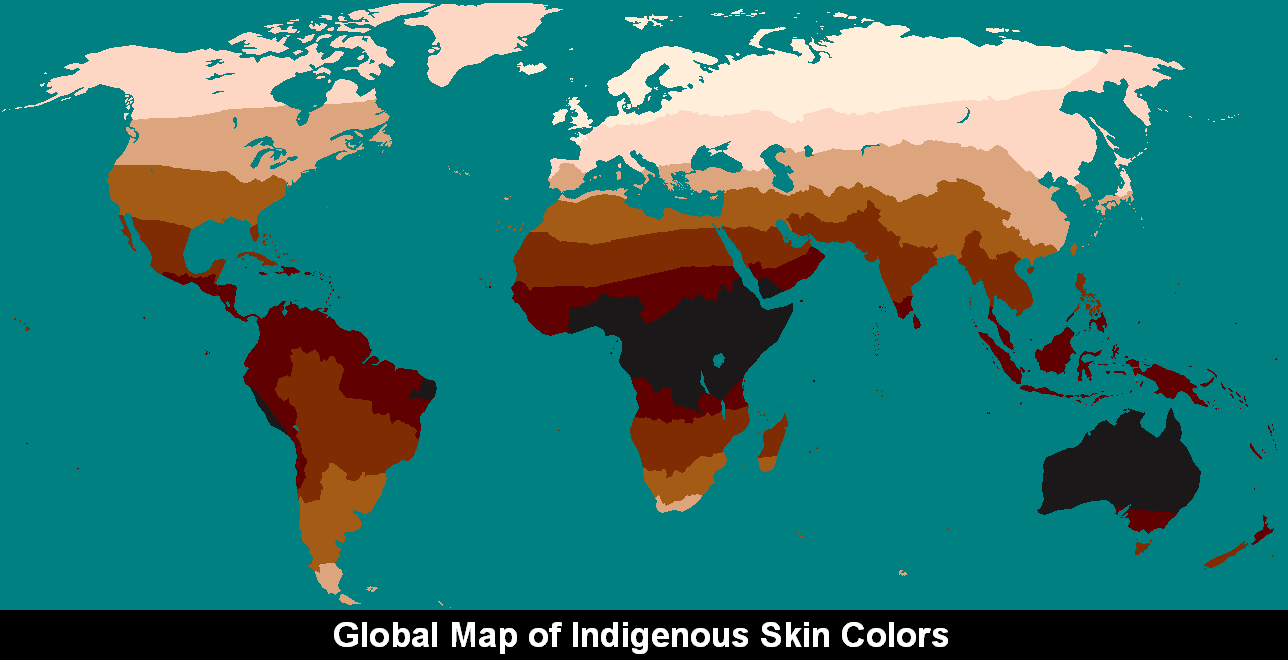 Above From the Brooklyn Museum & below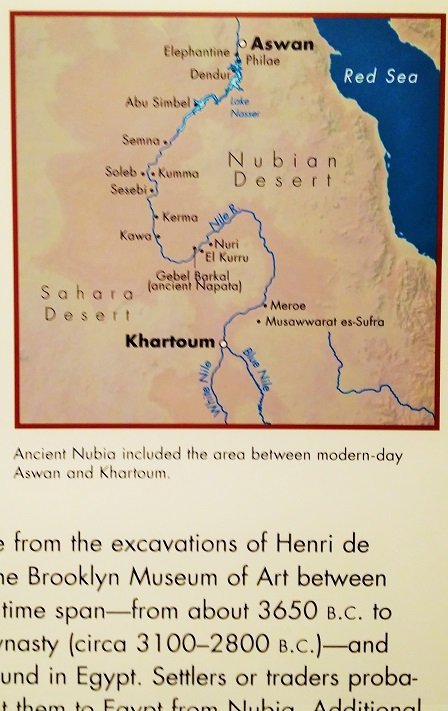 The enormous obelisk below in Aksum, Ethiopia weighs  in at 700 tons (according to Professor Henry Louis Gates, Jr. in the series of Africa's Great Civilizations on PBS), it's much larger & heavier than the famous obelisk in Egypt.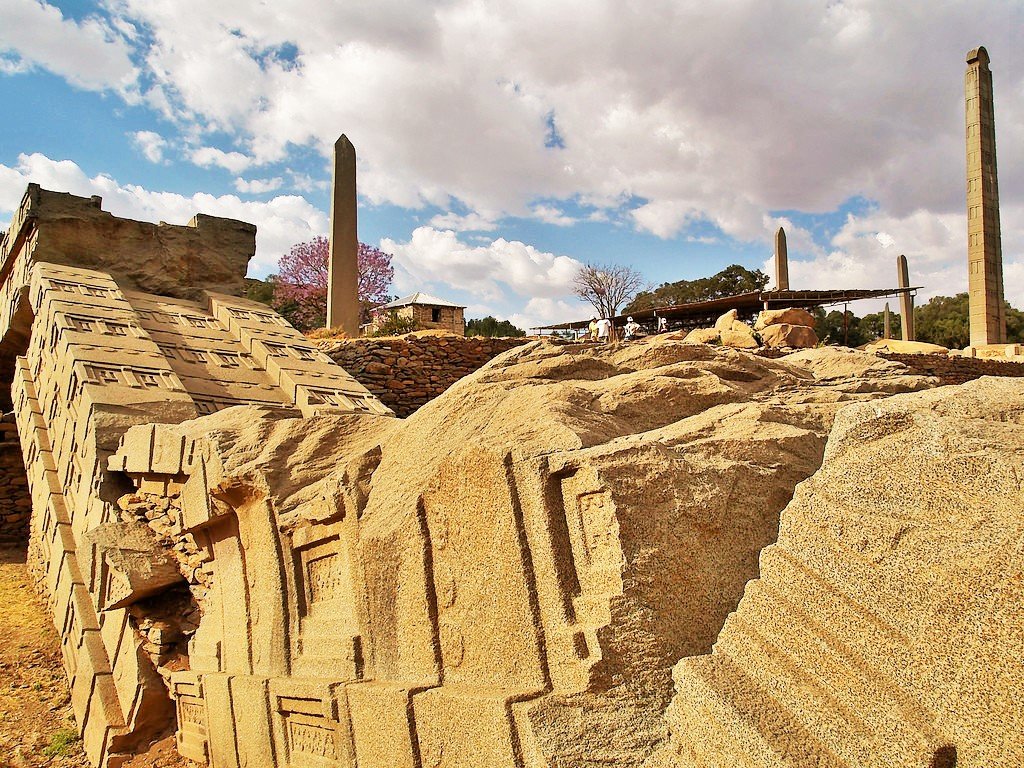 aksum-ancient-city-with-obelisks-tombs-in-ethiopia-africa
The oldest foot prints in the world are 3.7+million years old (actual photos of footprints below) were found in Tanzania, Africa.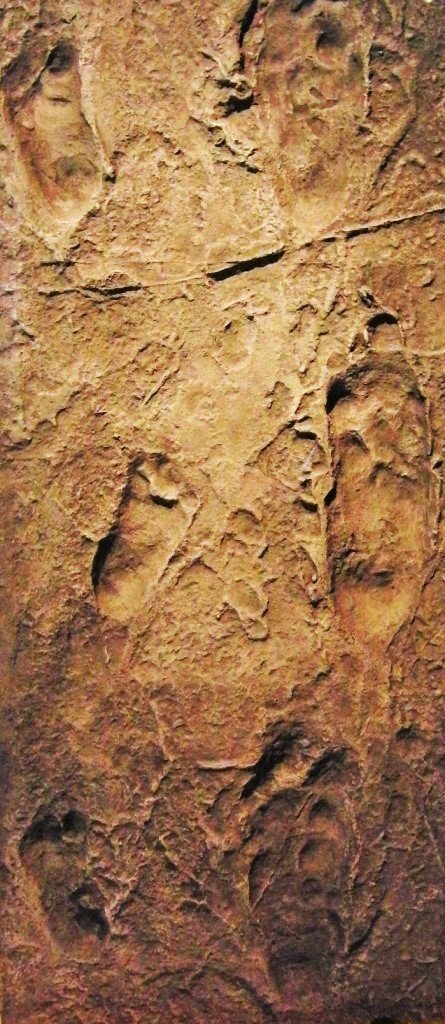 The Nile River is an international river that flows through 11 countries that include Rwanda, Burundi, Tanzania, Uganda, DRC, Kenya, Ethiopia, Eritrea, S. Sudan, Sudan and Egypt. This international river flows northward across much of the Sahara Desert. There are two major tributaries, the White Nile and Blue Nile, that work together to form the Nile River.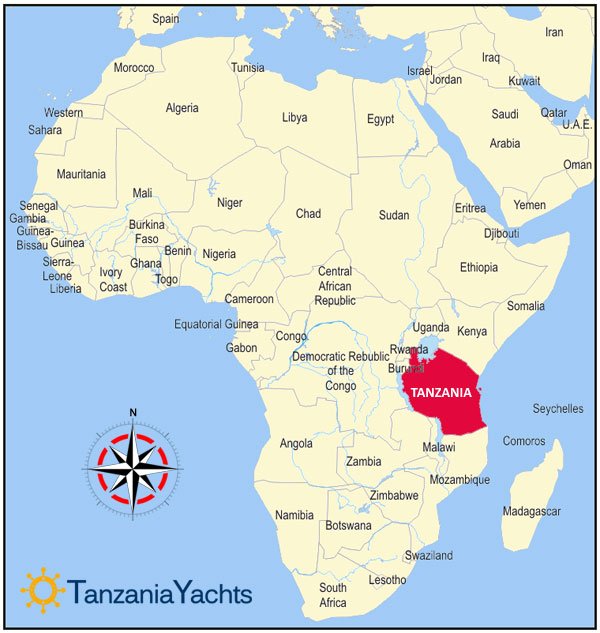 Please visit your museums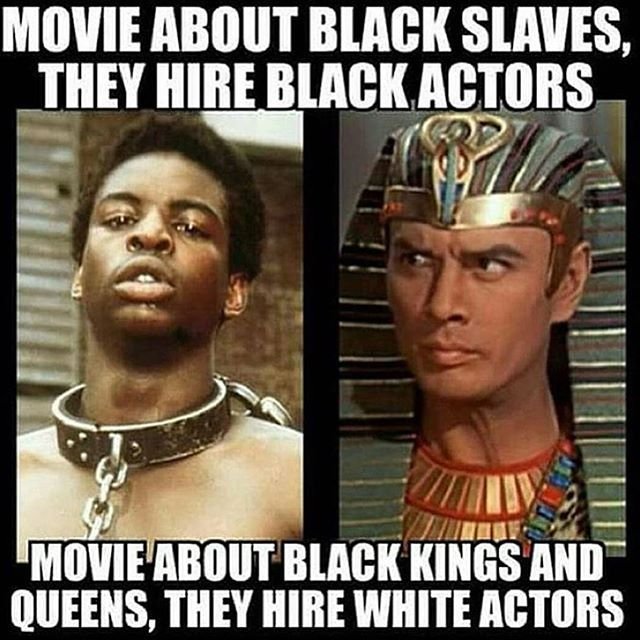 Photo below is a statue of an egyptian from the The Louvre Museum in Paris, France.
Couple égyptien en calcaire peint, règne d'Aménophis III (vers 1391-1353 avant J.-C.) Egypte au musée du Louvre.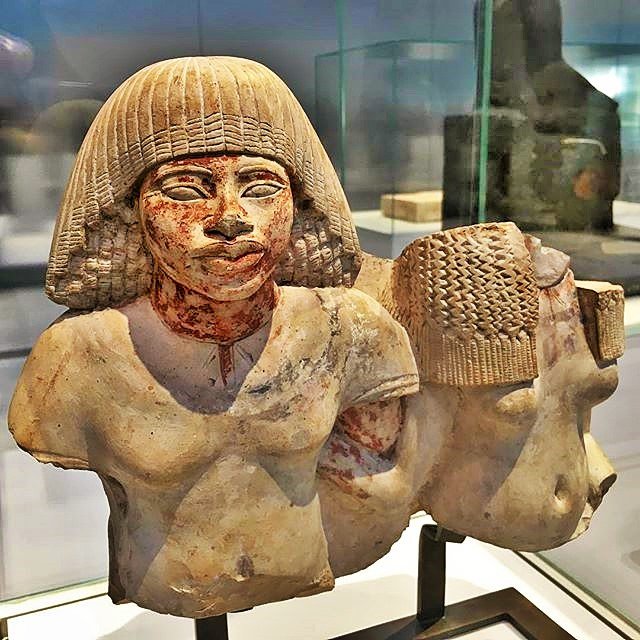 Keep in mind that egypt was invaded several times in the past. 
The information contained on this site is intended for educational purposes only.
"Copyright Disclaimer Under Section 107 of the Copyright Act 1976, allowance is made for "fair use" for purposes such as criticism, comment, news reporting, teaching, scholarship, and research. Fair use is a use permitted by copyright statute that might otherwise be infringing. Non-profit, educational or personal use tips the balance in favor of fair use.