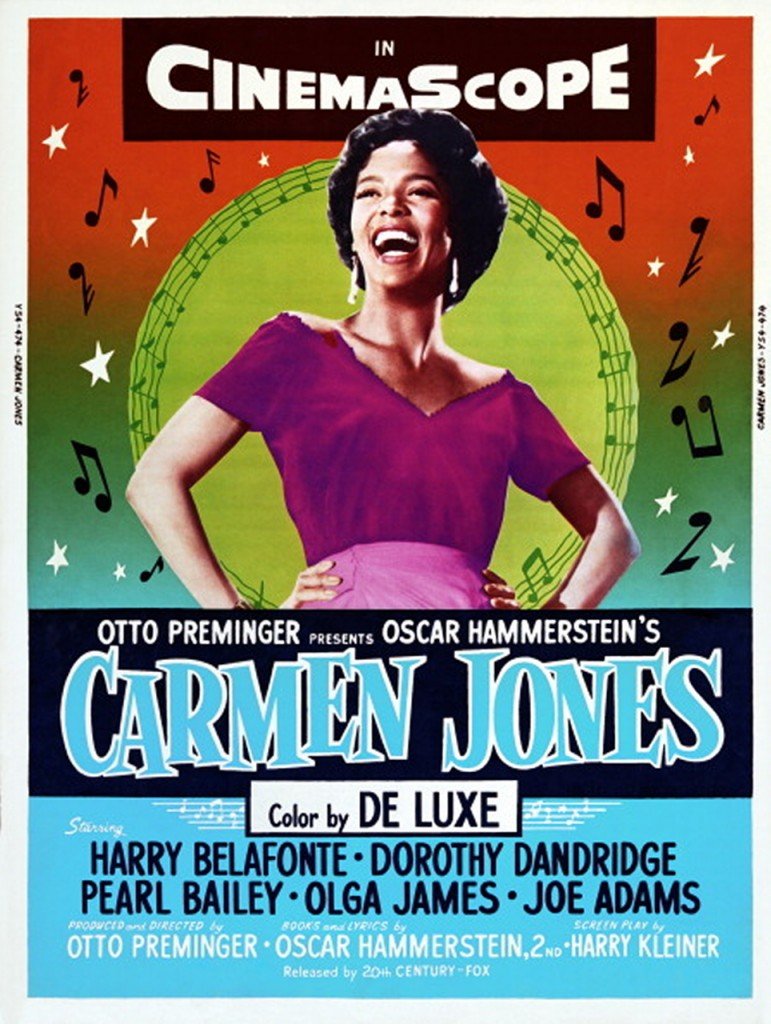 In 1943, Oscar Hammerstein Jr. took Georges Bizet's opera Carmen, rewrote the lyrics, changed the characters from 19th century Spaniards to World War II-era African-Americans, switched the locale to a Southern military base, and the result was Carmen Jones. Dorothy Dandridge stars as Carmen Jones, tempestuous employee of a parachute factory.
Harry Belafonte plays Joe (originally José), a young military officer engaged to marry virginal Cindy Lou (Olga James). When Carmen gets into a fight with another girl, she is placed under arrest and put in Joe's charge. Succumbing to her attractiveness, Joe accompanies Carmen to her old neighborhood, where, after killing a sergeant sent to retrieve him, he deserts the army. Carmen tries to be faithful, but fortune-telling Frankie (Pearl Bailey) warns her that she and her soldier are doomed. Enter Joe Adams in the role of boxer Husky Miller (a play on Carmen's bullfighter Escamillo), who sweeps Carmen off her feet, ultimately with tragic consequences. Alhough both Dorothy Dandridge and Harry Belafonte were singers, their opera voices were dubbed in by LeVern Hutcherson and Marilyn Horne.
amazon.com/Carmen-Jones-Blu-ray-Dandridge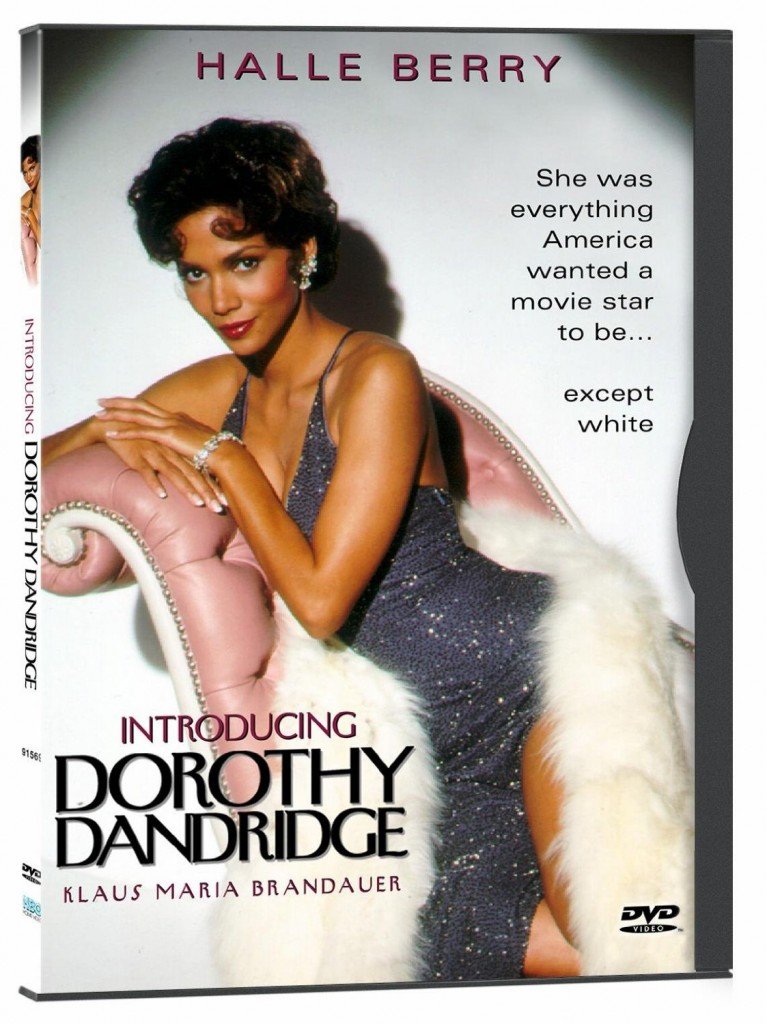 amazon.com/Introducing-Dorothy-Dandridge-Halle-Berry
Actress, dancer, singer. Here was a woman with talent, beauty and ambition. Dorothy Dandridge owed it to herself to make it to the top. And make it, she would. An acclaimed stage performer, Dorothy struggled with the challenge of her color in Hollywood. She beat out many more famous rivals for the role of ' 'Carmen Jones' ', and became the first black woman ever nominated for a Best Actress Academy Award (R). Seductive and easily seduced, she was born to be a star. Here was a woman who wouldn't wait in the wings. Halle Berry stars as Dorothy Dandridge.