Plexiglass/clear acrylic table with ornate mirror as an option to be unique.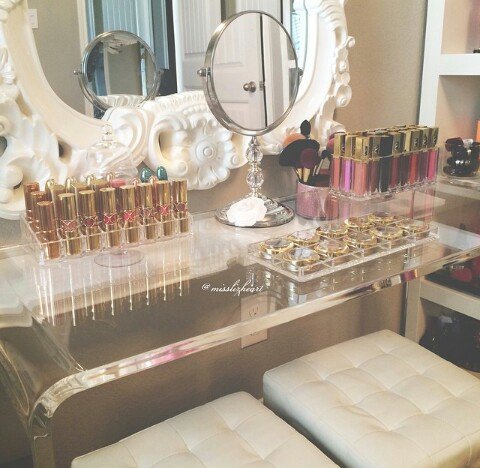 Custom built vanity cabinets and draws.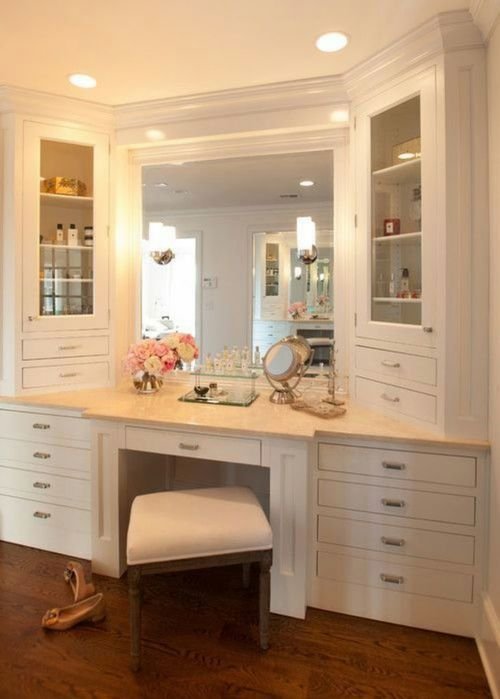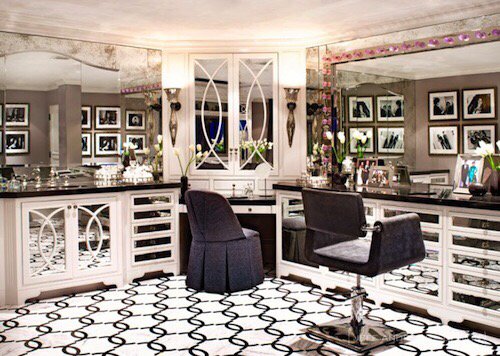 More inspiration: closet vanities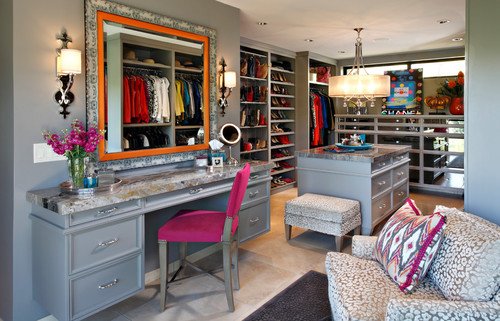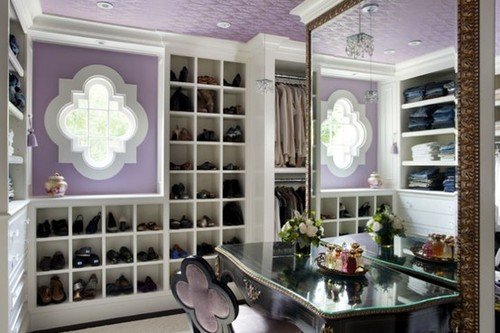 If you have the wall space, you can cheat and buy one already made.
(Keep this in mind gentleman for your girlfriends, wives and daughters. Great surprise gift for the ladies. Measure your space first before purchase and make sure it matches the rest of the furniture, so it doesn't look out of place.)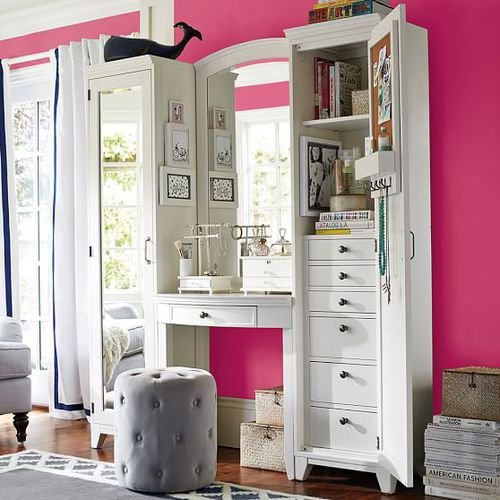 Vanity Nook
If you have a little corner in your bedroom, bathroom or closet, you can set up your beauty station there.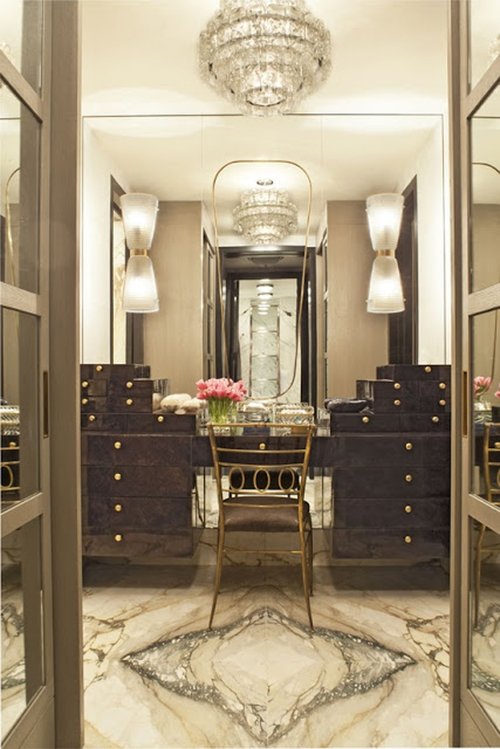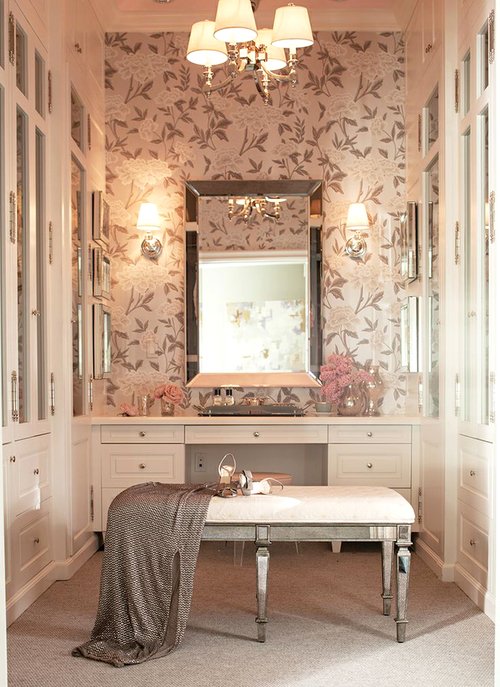 Mirror Vanities for more of a glam look.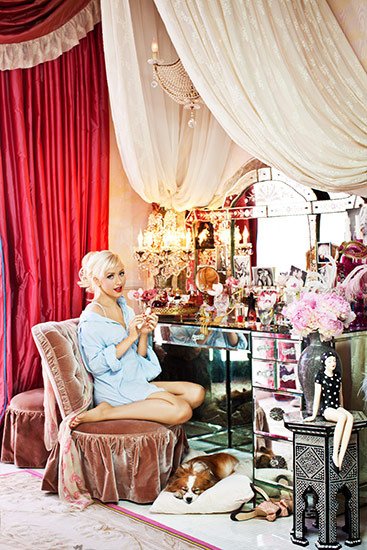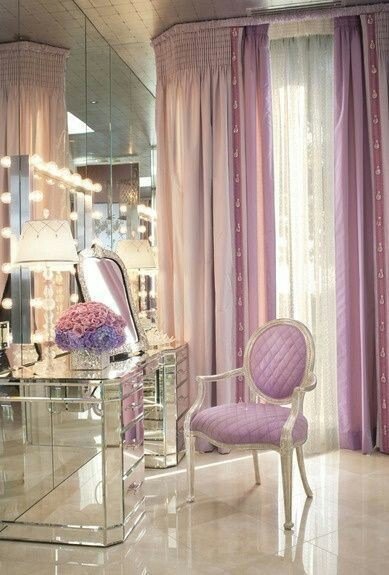 If you don't have a big budget, ornate mirrors are great for a little glamorous touch.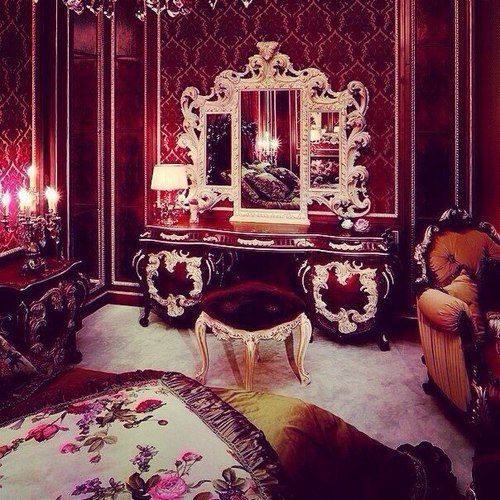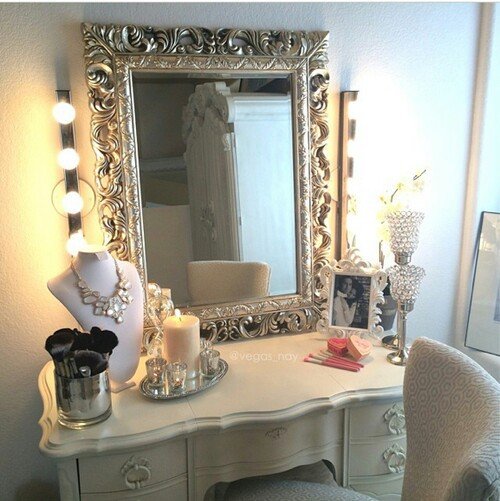 Be creative with the lighting. 
You can never go wrong with simple and chic.