There was a temple in ancient Hal-tam-ti (biblical Elam-today's Iran) called "The Temple of Memnon"? 
Tales of Memnon have inspired poets and sages for 3000 years, portraying an amazing figure whose name became associated with statues along the Nile, with temples and tombs in ancient Turkey and Iran and with artwork and literature from ancient Greece and Rome. Celebrated by early Greek writers, Memnon was granted immortality by the gods in "The Ethiopis," the third epic poem related to the Trojan War.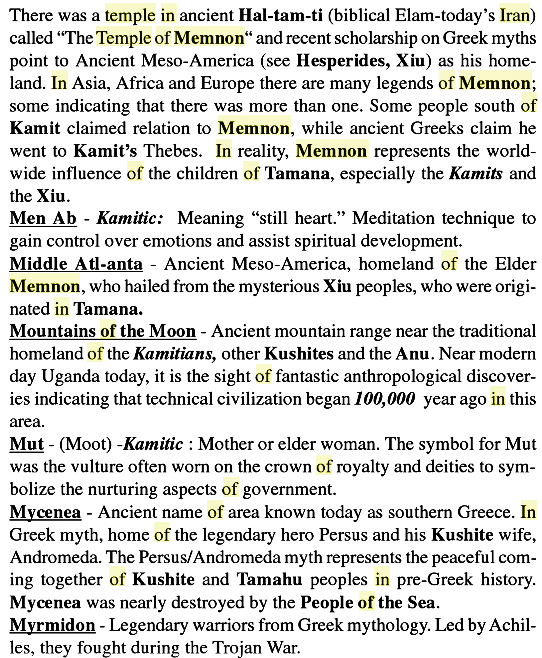 Gregory Walker talked about his research into the Greek mythology of the Trojan War. The Ethiopus, one of the missing books from the Trojan epic cycle that includes Homer's Iliad and Odyssey, includes the story of the hero Memnon, king of the Ethiopians, who came with an expeditionary force to help Troy against the Achaean invaders.
c-span.org/videoclip-shades-memnon
Gregory Walker is the author of Shades of Memnon: The African Hero of the Trojan War and the Keys to Ancient World Civilization (Seker Nefer Press; January 1, 1999), the first book of a mythological fantasy series based on this epic.