These people destroyed the strong Hittite Empire and almost brought the Egyptians to their knees.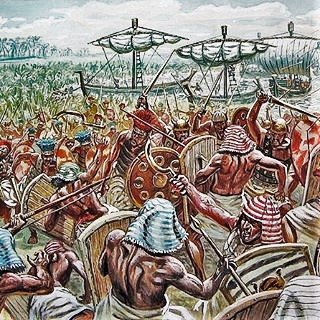 They also looted and destroyed countless other smaller societies. The beliefs concerning who these people were range from the ancestors of the Etruscans to the Mycenaeans, to the Israelite tribe of Dan. And from where they came ranges from the Aegean to Anatolia, to Sardinia. There are also countless hypotheses concerning their motives for migrating or the causes for their displacement; some of these include displacement by other people, lack of resources, and search for employment as mercenaries. The true identities of the Sea Peoples will generally be a mystery, but regardless, their migrations changed the history of the Mediterranean.
The 'Sea Peoples' is a name given to a number of ethnic groups, tribes, and war parties that ravaged the Eastern Mediterranean during the Late Bronze Age. Historians do not have a lot of information about them, but enough written and archaeological evidence has survived to allow for the piecing together of a rough picture.
-quick.history
An alternative theory or fact of the Sea People being the ancient Etruscans?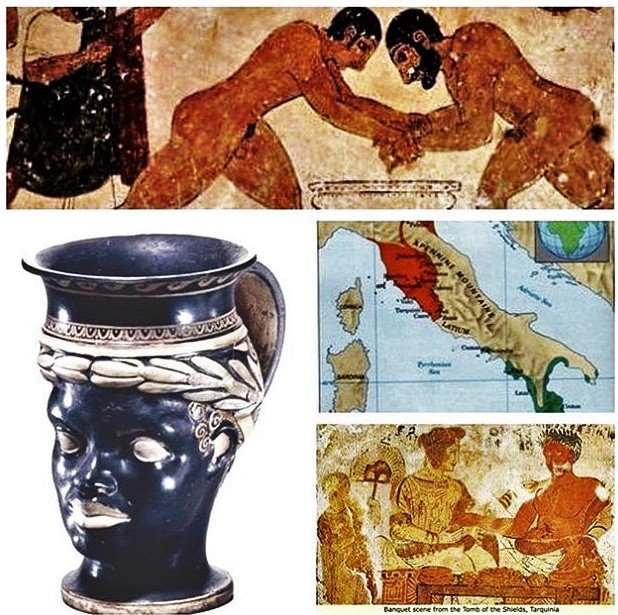 –afrikan renaissance movement