Nationality: French
Ethnicity: Her Father is from the Ivory Coast, African.
Ms. Jones was raised in Paris, France.
She is fluent in English & French.
Many took notice of Jones' poise, 5'10" frame, gorgeous wide eyes, and pillowy lips.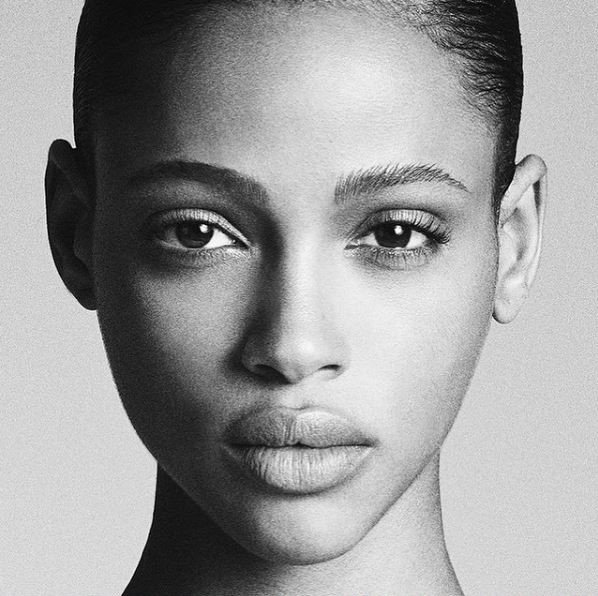 SHOWS WALKED: Prada, Nina Ricci, Paco Rabanne, Maison Martin Margiela, Viktor & Rolf, Sacai, Giambattista Valli, Sonia Rykiel, Valentino, Miu Miu, Valentino Sala Bianca 945 Haute Couture to name a few.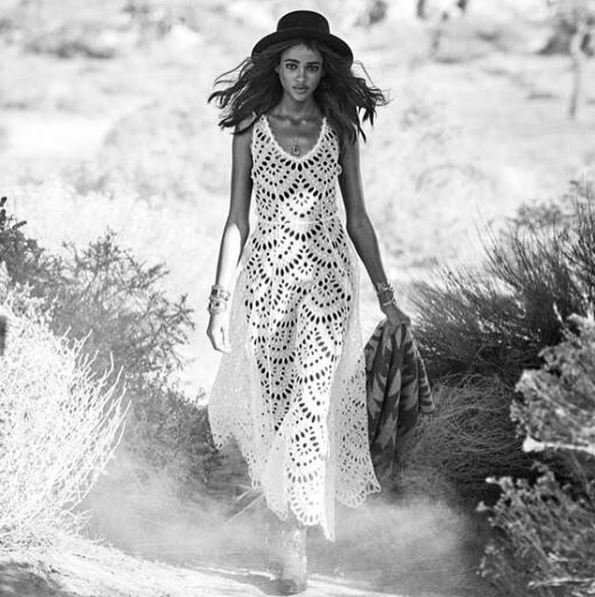 GROWING UP: I was interested in dance. I practiced ballet, modern jazz, and hip-hop. My parents are French, and my father is from the Ivory Coast.
DISCOVERY: It happened unexpectedly when I was approached by a scout on the rue de Rivoli in Paris.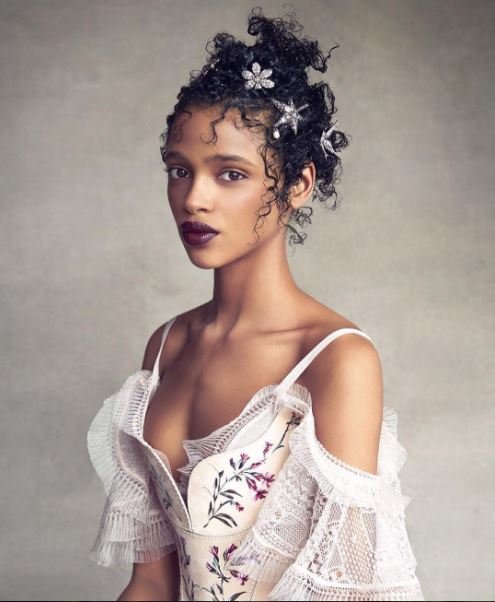 YOU WANNA BE ON TOP? Growing up, I watched America's Next Top Model with Tyra Banks, but I never expected that I would be a part of this world one day. Before becoming a model I never really followed fashion magazines.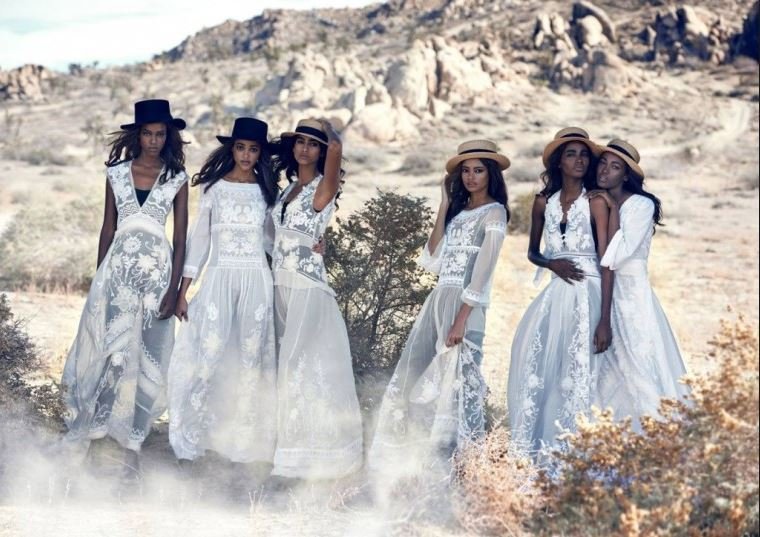 Securing an exclusive debut at Prada is perhaps the holy grail for an up-and-coming model.
PRADA: It was very intense to have so many people watching me. I felt many emotions at the same time but I was so focused on my walk and my body that I can't describe all of them; but I do remember the stress, the happiness, and the determination. It was interesting to see the behind the scenes part of the show and meet important and inspiring people like Miuccia, Pat McGrath, and Ashley Brokaw, as well as the rest of the production—hairdressers, makeup artists, stylists, the assistants, and the other models.
Beautiful in White & Gold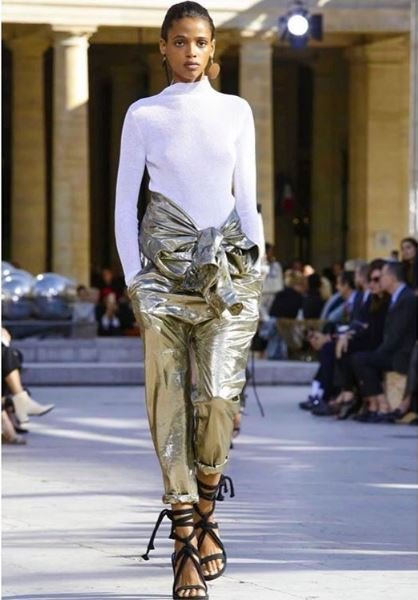 Boho Chic / World Traveler Look
Great look for cafe, brunch and museum tour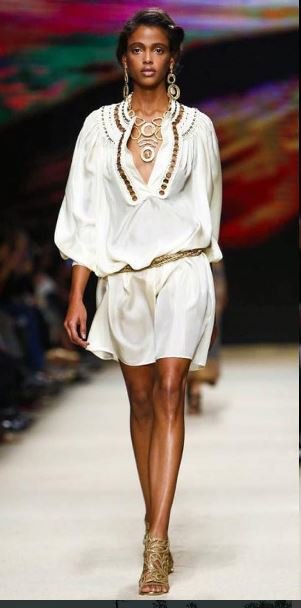 You can never go wrong with a crisp white shirt. Classic look.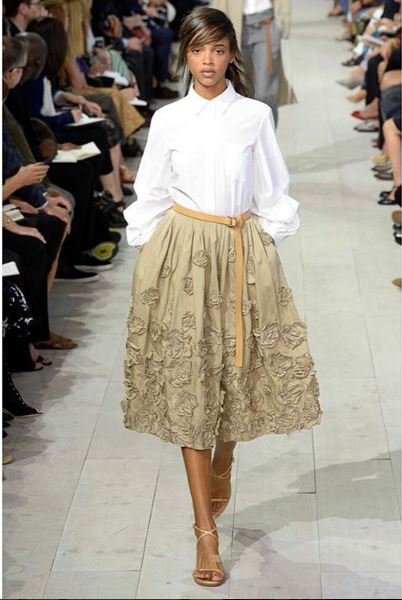 Bright eye-shadow and flowers delicately placed on one side is so feminine.
ROLE MODELS: Naomi Campbell is a woman who I respect for her convictions and tenacity.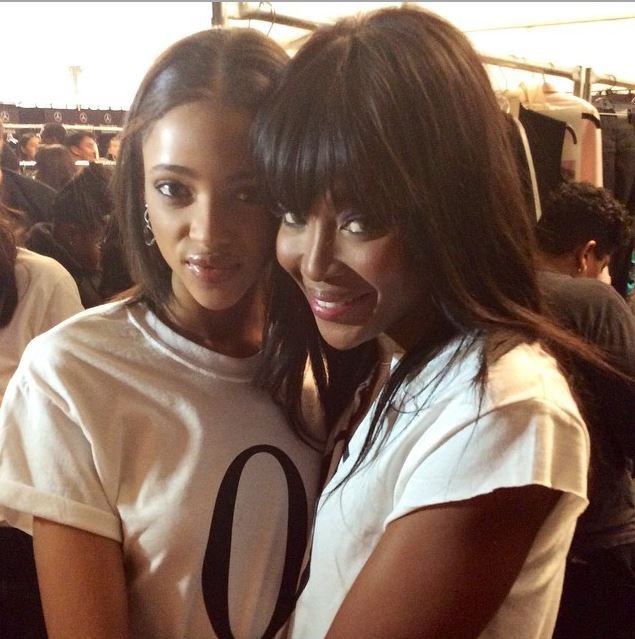 She is an icon who, along with others such as Bethann Hardison and Edward Enninful, contributes a sense of the exotic to the world of fashion. The best advice has come from the people who have encouraged me in my work and supported me in different ways. They have given me joy and a determination to be a good person and stay true to myself.
WALKING THE WALK: I always try to remember what I've learned: Straight posture, confidence, eye contact. I try to project elegance and confidence in any situation. I practice two to three times a week.
–The New Face – Page – Interview Magazine
Beautiful colors for fall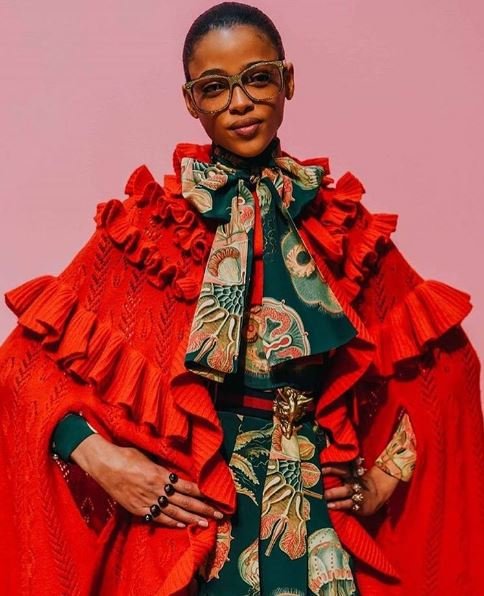 IMA: The month long fashion frenzy is a real test of mental and physical stamina. How did you prepare in the lead up for the shows and what has been the most sage advice that you received from your agents that helped you throughout the shows?
AJ: First I tried to have a healthy lifestyle. Doing sports, eating well, and sleeping a lot. And of course my family's encouragement was really important for me. And to remember that whatever happens to always be strong and professiona, no matter how long the hours, or the height of the heels… never give up and to stay strong!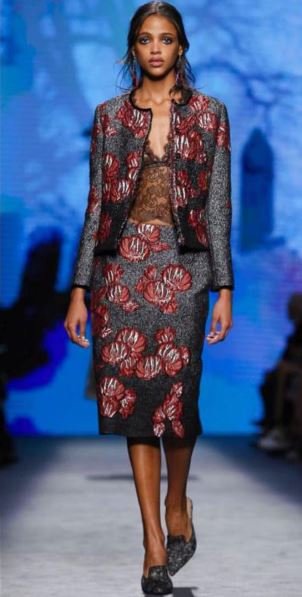 IMA: The casting process for shows can be particularly intimidating for newcomers with so many beautiful girls vying for limited runway slots. What was your approach heading into castings and what advice would you offer to make a positive impression at castings?
AJ: I'm someone quite peaceful and relaxed. Of course casting can become a bit stressful, but it is a good stress. Patience is very important in this business and it is important to always be available, and to let the designers and casting directors know that they can count on me.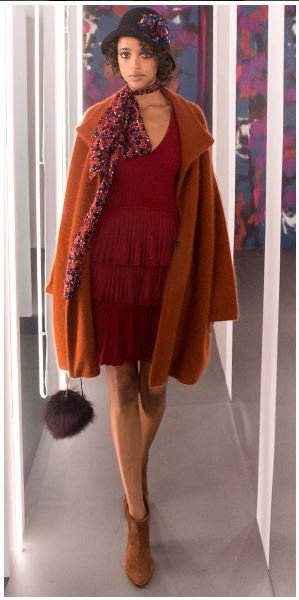 IMA: Diversity in modelling has been a contentious topic over the past few seasons. Did you notice diversity on fashion's runways this season and how important is it to you to see diversity reflected in fashion and the media?
AJ: Diversity is part of our world and I think that it's important that fashion, as well as other businesses, reflect that. But it's true that diversity has been a contentious subject for a long time. I do see diversity on runways but more would be even better.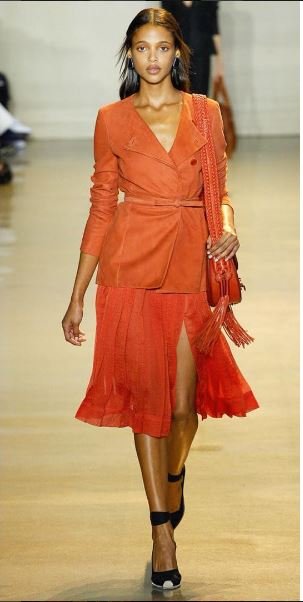 Beautiful colors, coat & shades to inspire
Tom Ford FW 2015 RTW | London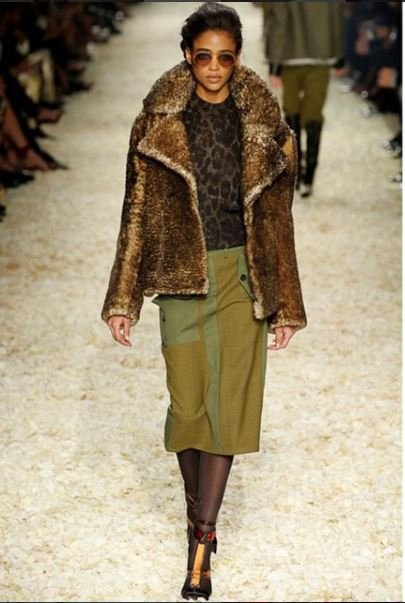 IMA: Modelling at times can feel like a 24/7 existence. How do you unwind outside of work and what are your keen interests and passions beyond modelling/fashion?
AJ: I love cooking, especially African food. My father is a really good cook, he owns a restaurant in Paris which specialises in cuisine from the Ivory Coast. I love cooking with him!
I also discovered yoga and kick boxing a few months ago, it helps me to find a balance, feeling less pressure.
Ivory Coast World Map
This region is also known as the Gold Coast.
Ivory Coast officially named the Republic of Côte d'Ivoire (French: République de Côte d'Ivoire), is a country located in West Africa. Ivory Coast's political capital is Yamoussoukro, and its economic capital and largest city is the port city of Abidjan. Its bordering countries are Guinea and Liberia in the west, Burkina Faso and Mali in the north, and Ghana in the east. The Gulf of Guinea (Atlantic Ocean) is located south of Ivory Coast.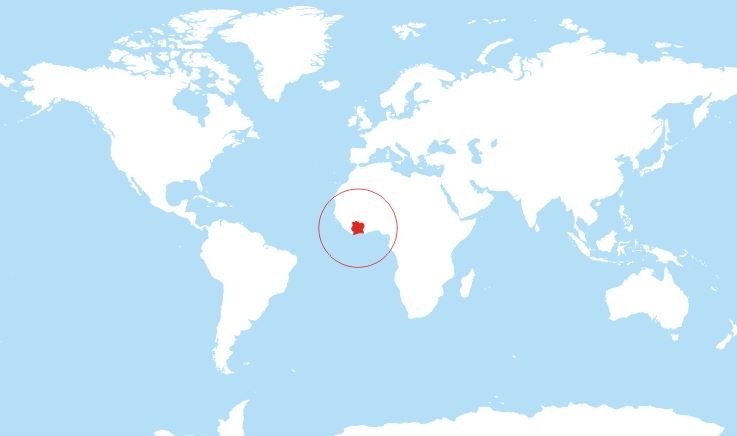 Ivory Coast was home to several states, including Gyaaman, the Kong Empire, and Baoulé. Two Anyi kingdoms, Indénié and Sanwi, attempted to retain their separate identity through the French colonial period and after independence.Ivory Coast became a protectorate of France in 1843–44 and was later formed into a French colony in 1893. Ivory Coast achieved independence in 1960, they were led by Félix Houphouët-Boigny, who ruled the country until 1993. It maintained close political and economic association with its West African neighbors while at the same time maintaining close ties to the West, especially France.
The official language is French, with local indigenous languages also widely used, including Baoulé, Dioula, Dan, Anyin, and Cebaara Senufo. In total there are around 78 languages spoken in Ivory Coast.
IMA: One of the most enjoyable aspects of Fashion Week is the camaraderie backstage between the models. Did you find time to bond with other girls in between castings, round the clock fittings, and the backstage madness?
AJ: Everything is still a bit new for me but it is very nice to meet girls on shoots and backstage and to have a bit of fun before the shows and to meet up with them on our free time.
IMA: What do you enjoy most about modelling and what are your long-term modelling aspirations?
AJ: Hard question… maybe meeting all of the people; stylists, designers and photographers and learning about their universe. It's really inspiring. My long-term aspiration would be shooting with even more artistic photographers and of course being part of some campaigns.
IMA: What makes you "Inoubliable" (Unforgettable)?
AJ: I do feel memorable when a designer asks me to try something and says "that's perfect on her".
–inoubliablemodelarmy: Exclusive Interview – Aya Jones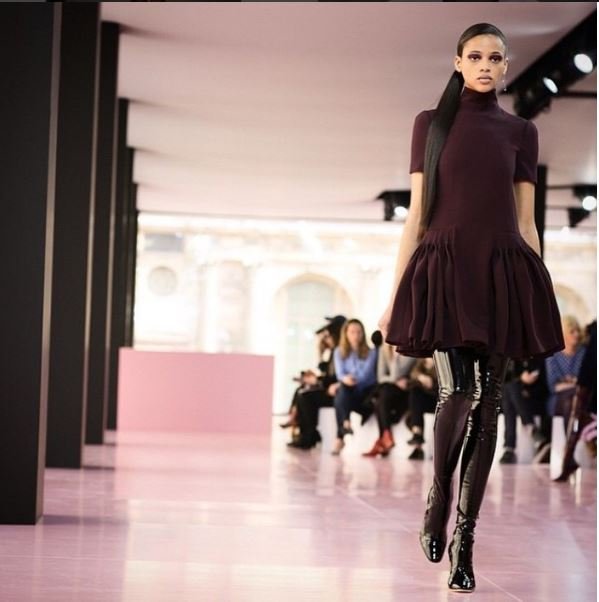 If cherubs were descended from the Ivory Coast, grew up in Paris and had legs that went on for miles, they'd look something like Aya Jones, all pillowy lips and heart-shaped face.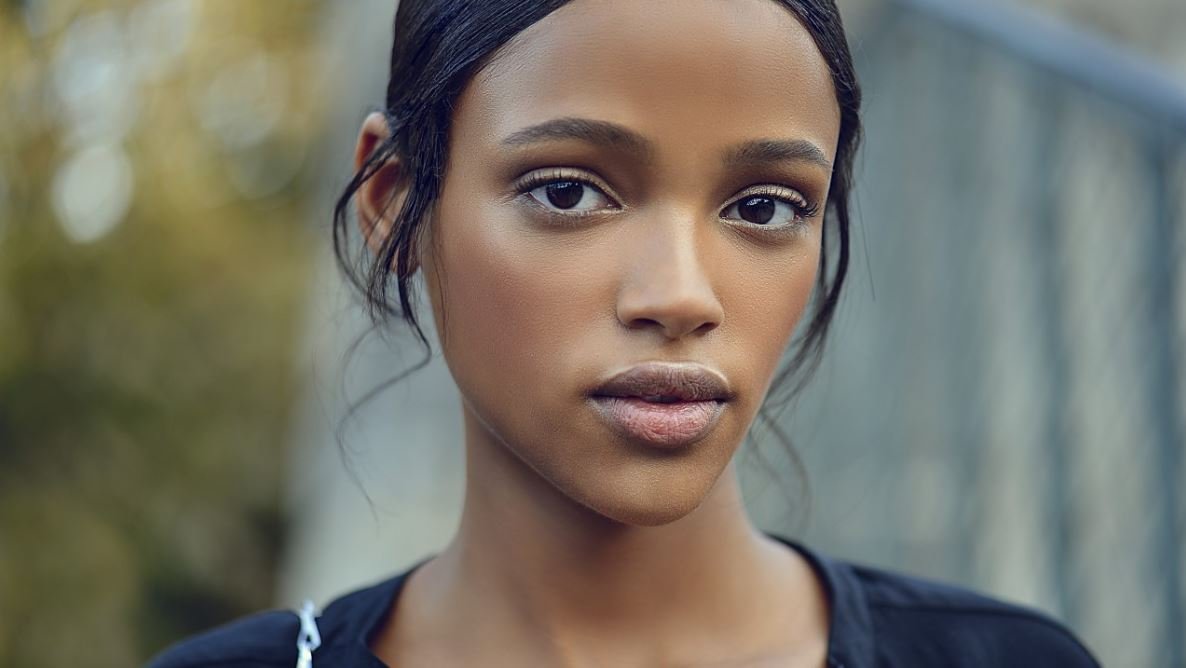 If she could use her new-found fame to change the world…
"I would promote more ethnic diversity in the world and encourage a healthy body image for models."If cherubs were descended from the Ivory Coast, grew up in Paris and had legs that went on for miles, they'd look something like Aya Jones, all pillowy lips and heart-shaped face.
The Black Attire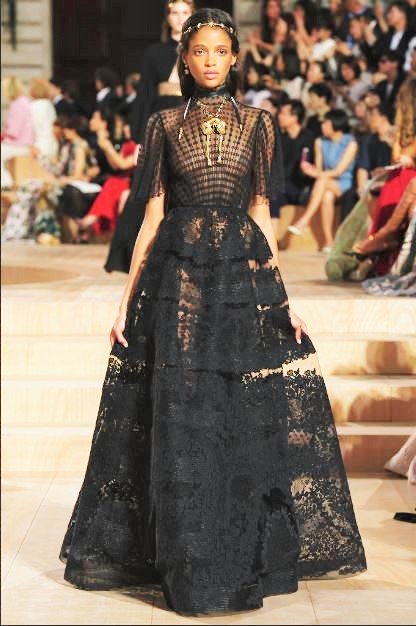 She stands up against forced labor…
"Particularly of children. It's an awful thing. Everyone should have the right to freedom and education. Perhaps it touches me more because I am of African descent, and some of my ancestors did not enjoy this freedom."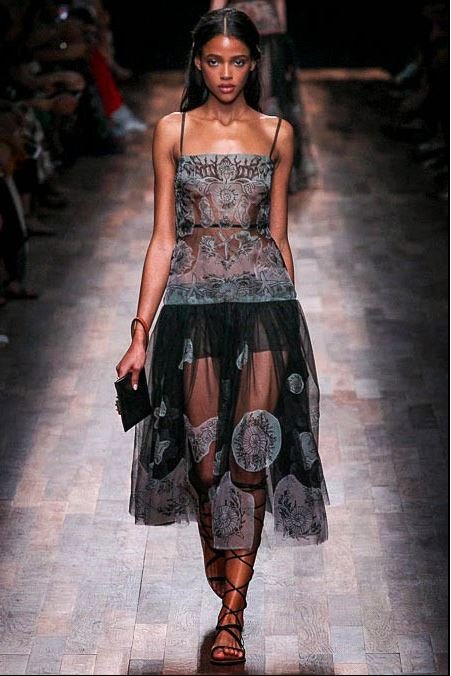 The most rebellious thing she's ever done is…
"Cutting school and spending the day with friends instead."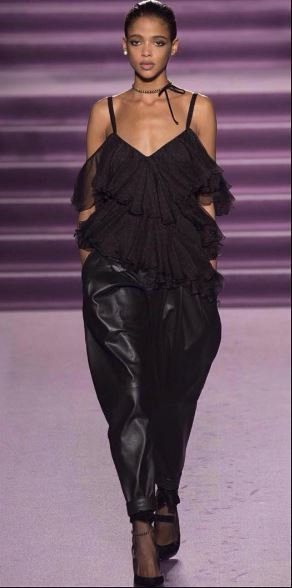 The red-haired Vogue icon, Grace Coddington gave Aya her best piece of advice…
"To stay observant of everything that's happening around me in the world."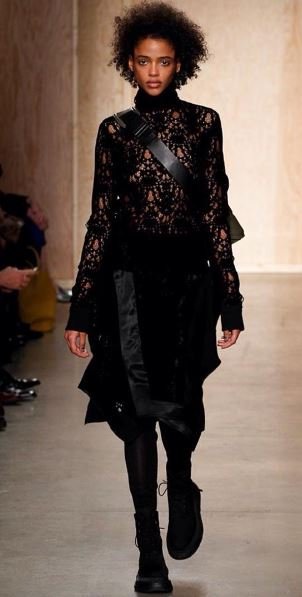 If she wasn't a model, she'd be doing something totally different:
"I might be a nurse."
    Chic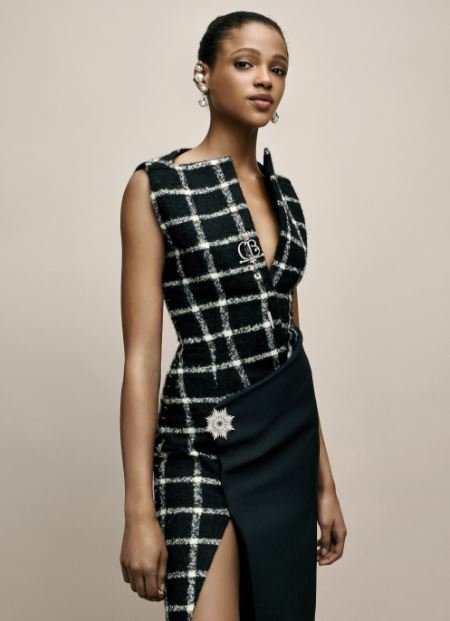 She believes beauty starts on the inside…
"By having purity and simplicity from the inside you will have everything to look beautiful from the outside."
–10 things you need to know about aya jones | watch | i-D
Amazing blue and purple blazer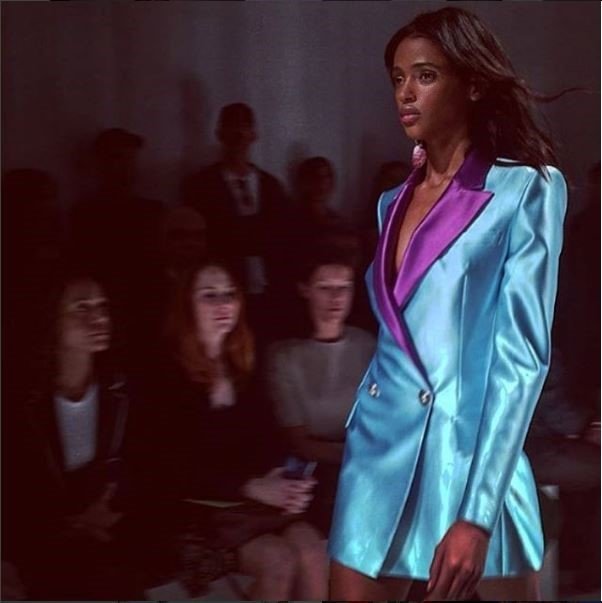 Everyday Casual Wear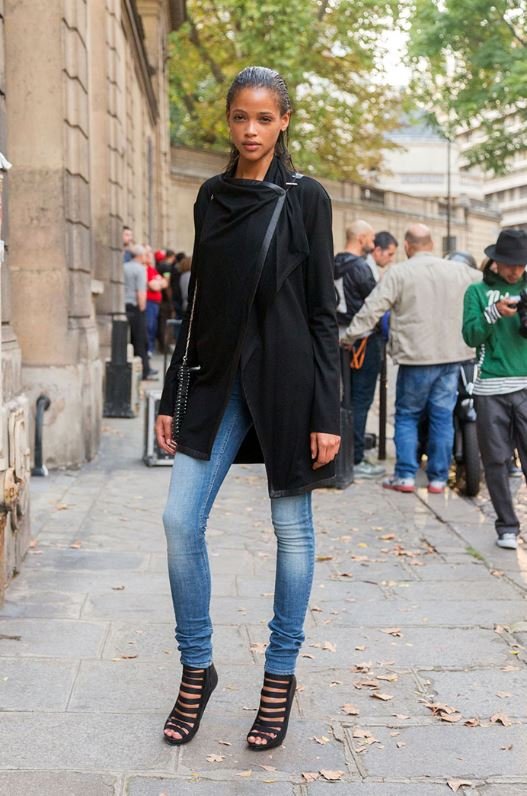 With the other beautiful models 
Great Work! A true artist.