The Dahomey Amazons or N'Nonmiton, which means "our mothers" in Fon, were a Fon all-female military regiment of the Kingdom of Dahomey in the present-day Republic of Benin which lasted until the end of the 19th century. They were so named by Western observers and historians due to their similarity to the semi-mythical Amazons of ancient Anatolia and the Black Sea.
1971 Dahomey 500 Francs.
–NGC
Ghezo recruited both men and women soldiers from foreign captives, though women soldiers were also recruited from free Dahomian women, some enrolled as young as 8 years old. Other accounts indicate that the N'Nonmiton were recruited from among the ahosi ("king's wives") of which there were often hundreds. Some women in Fon society became soldiers voluntarily, while others were involuntarily enrolled if their husbands or fathers complained to the king about their behavior.
Most of the women soldiers' time was spent in training. This involved wrestling, target practice, obstacle races, large-scale simulated attacks, forest trails and initiation in the bush lasting several days.
Furthermore, they readied themselves through many magico-religious rituals, reciting magical incantations to increase their strength, wearing protective amulets and consulting Bokovon, the seer, who told them which sacrifices to make and rites to accomplish before setting forth into battle.
The women soldiers of Dahomey distinguished themselves in the history of Africa as a symbol of courage. However hard the fighting, they never withdrew, while male soldiers were often punished for retreating (Alpern, 1998). King Behanzin, the last great king of this monarchy, relied on their unfailing devotion to resist the French colonial conquest. A very large number of women soldiers gave their lives for that cause.
en.unesco.org/womeninafrica/women-soldiers-dahomey
Thanks for sharing
Membership among the N'Nonmiton was supposed to hone any aggressive character traits for the purpose of war. During their membership they were not allowed to have children or be part of married life (though they were legally married to the king). Many of them were virgins. The regiment had a semi-sacred status, which was intertwined with the Fon belief in Vodun / Vodu / Voodoo.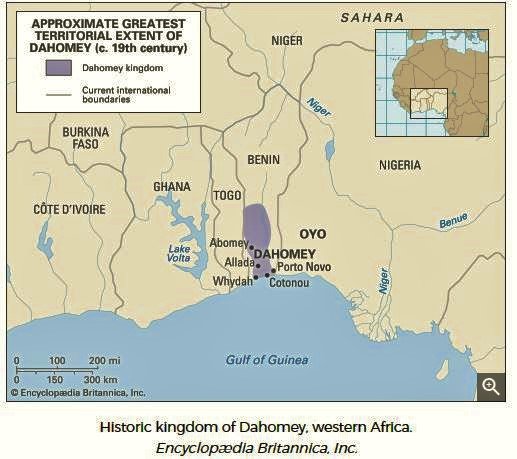 Vodun (meaning spirit in the Fon and Ewe languages, pronounced [vodṹ] with a nasal high-tone u; also spelled Vodon, Vodoun, Vodou, Voudou, Voodoo, etc.) is practiced by the Ewe people of eastern and southern Ghana, and southern and central Togo; and the Kabye people, Mina people, and Fon people of southern and central Togo, southern and central Benin. It is also practiced by some Gun people of Lagos and Ogun in southwest Nigeria. All the aforementioned peoples belong to Gbe speaking ethnic groups of West Africa.
Middle East:
As in Oman, Dubai and Kuwait, Africans and their descendants in Iran practiced spirit possession (zar). Additionally, they had ceremonies, such as liwat, gowa and al-nuban, serving specific purposes—almost always having to do with driving out or appeasing spirits, usually African, that traveled with the wind. In southern Iran, spirits in general are referred to as pepe (from pepo in Swahili); some are called mature (from matari in Swahili); yet others denote African origins further inland, such as chinyase (from Cinyase, the language spoken by the Nyasa in southern Malawi).
African Diaspora Map
The African diaspora refers to the communities throughout the world that have resulted by descent from the movement in historic times of peoples from Africa, predominantly to the Americas, Europe, the Middle East, Asia, and among other areas around the globe.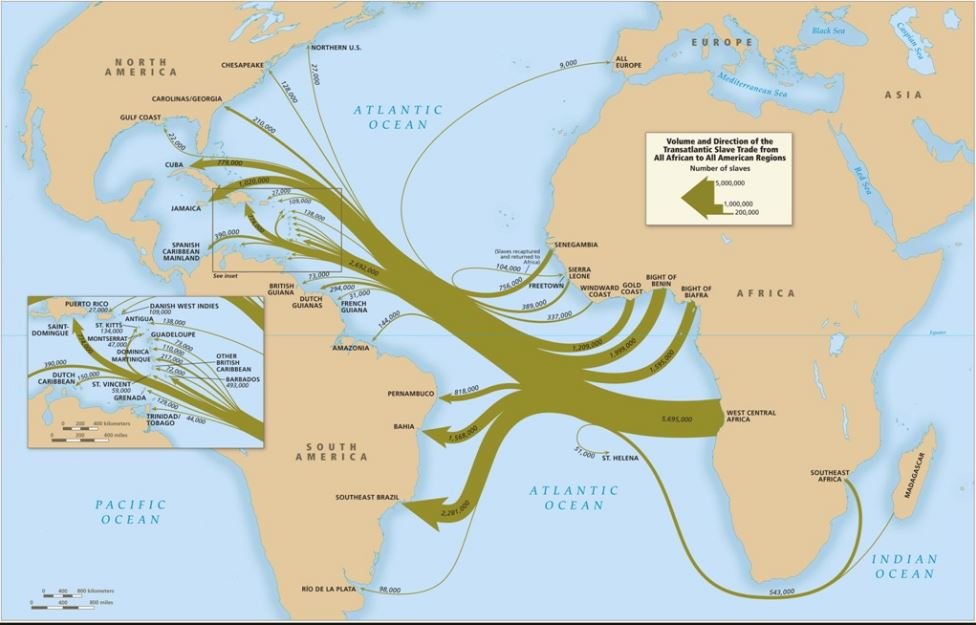 It is distinct from the various African traditional religions in the interiors of these countries and is the main source of religions with similar names found among the African Diaspora in the New World such as Haitian Vodou; Jamaican vodo; Puerto Rican Vodú; Cuban Vodú; Dominican Vudú; Brazilian Vodum; and Louisiana Voodoo. All of these closely related faiths are syncretized with Christianity to various degrees and with the traditional beliefs of the Kongo people and Indigenous American traditions.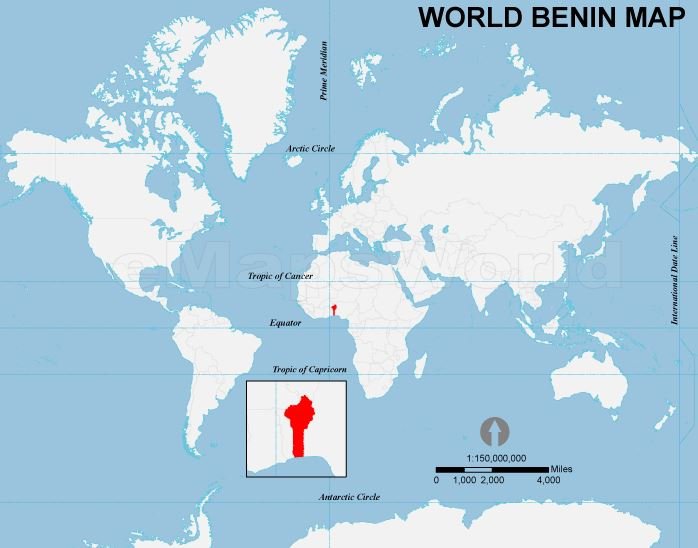 –emapsworld.com
The N'Nonmiton trained with intense physical exercise. They learnt survival skills and indifference to pain and death, storming acacia-thorn defenses in military exercises and executing prisoners. Discipline was emphasised.
Serving in the N'Nonmiton offered women the opportunity to "rise to positions of command and influence" in an environment structured for individual empowerment. The N'Nonmiton were also wealthy and held high status.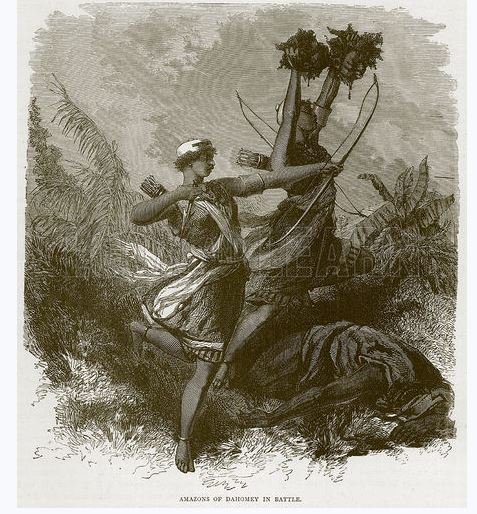 –africanamerica.org/topic/fon-people-benin-s-empire-builders-of-the-past-kingdom-of-dahomey
African royal court whose palace guard consisted of women, and similar royal formations occurred elsewhere in the world from ancient times, particularly in the East. The kings of ancient Persia had female bodyguards, as did a prince of Java.
As late as the nineteenth century, the king of Siam, now Thailand, was guarded by a battalion of four hundred women armed with spears. They were said to perform drills better than male soldiers and were crack spear-throwers. Women in general were regarded as more loyal and trustworthy bodyguards than men, because they were less likely to be bribed or suborned; many rulers chose female bodyguards for this reason.
At its peak strength in the early 1860s, the Dahomean army was approximately fifty thousand strong—one-fifth the total population—of which the female element numbered ten thousand, a quarter of their number consisting of the "Amazons.
Read More: weaponsandwarfare.com/2016/02/28/warrior-women-of-dahomey
The French legionnaires later wrote about the "incredible courage and audacity" of the Amazons.
–fon-people-benin-s-empire-builders-of-the-past-kingdom-of-dahomey
The last survivor of the Dahomey Amazons is thought to have been a woman named Nawi.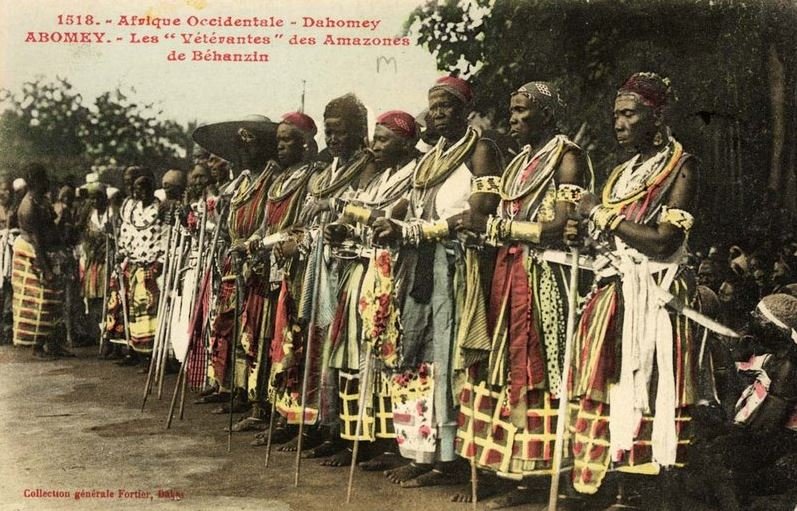 –Wiki
In a 1978 interview with a Beninese historian, she claimed to have fought the French in 1892. She died in November 1979, aged well over 100.