He was a French fashion designer, and is regarded as one of the greatest names in fashion history. He is also credited with having introduced the tuxedo suit for women and was known for his use of non-European cultural references, and non-white models.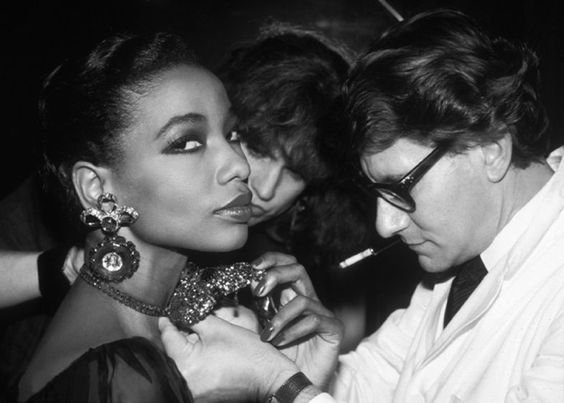 Yves Henri Donat Mathieu-Saint-Laurent was born on 1 August 1936, in Oran, Algeria.
In 1959, he was chosen by Farah Diba, who was a student in Paris, to design her wedding dress for her marriage to the Shah of Iran.
Saint Laurent retired in 2002 and became increasingly reclusive, living at his homes in Normandy and Morocco.
Among his other muses were  Somali supermodel Iman, whom he once described as his "dream woman". Guinean-born Senegalese supermodel Katoucha Niane; Togolese-born supermodel Rebecca Ayoko.
He was the first to use black models in Paris, France.