"Her beauty among such devastation was like seeing a lotus flower blossom from the mud."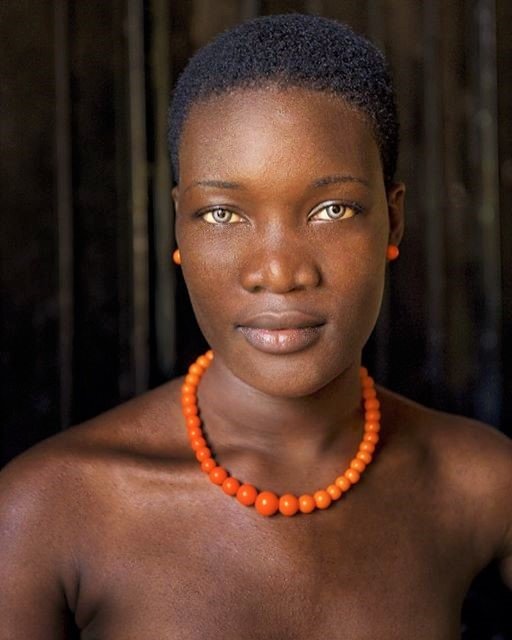 I was on assignment for the Smithsonian magazine photographing the destroyed art after the earthquake in Haiti. Having previously covered the disaster, the destruction of so many thousands of paintings and sculptures was a whole new sadness I hadn't realized during my initial visit. I had been photographing in a gallery and this woman passed me by just as I was leaving.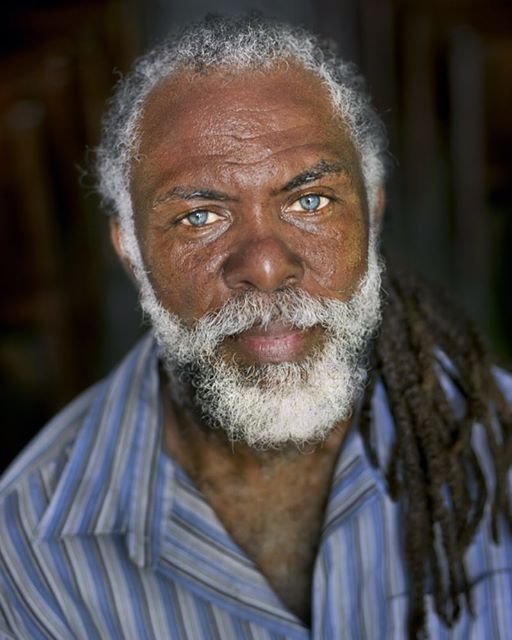 Man with blue eyes in Jamaica, Caribbean.
Another peek at my recent article with national geographic travel detailing my favorite places to photograph! This image is from one of my trips to Papua New Guinea. The respect for the Sepik River in Papua New Guinea is immense. This is most apparent through the locals' reverence for the exquisitely crafted, yet ominously daunting, Sepik spirit houses. Men, especially of this Blackwater region, are isolated for over a month of initiation practices while receiving tattoos that imitate a crocodile's skin. The initiates, ranging from adolescents to adults, succumb to sleep deprivation while entering an otherworldly mental state. They partake in feasts and are coached in the secrets of their elders. After two weeks of rituals, the elders inflict deep, painful gashes with razor blades into the backs and chests of the men. The bleeding symbolizes the draining of their mothers' blood in order to make them stronger. The open wounds are packed in mud and silt and exposed to smoke to create keloids, scars with a raised emulation of crocodile skin. Their scars are a badge of honor and a proud symbol of their passage into manhood. To view the full article visit http://www.nationalgeographic.com/travel/photography/photographer-alison-wrights-favorite-places-to-photograph-article/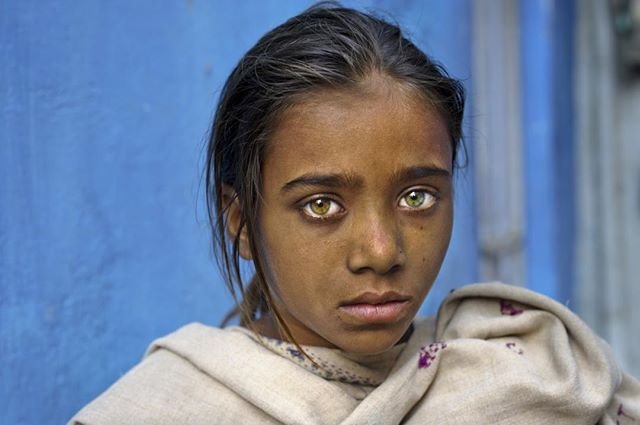 Pooja visits the Pushkar camel fair in Rajasthan, India. This image is featured in my book "Face to Face: Portraits of the Human Spirit."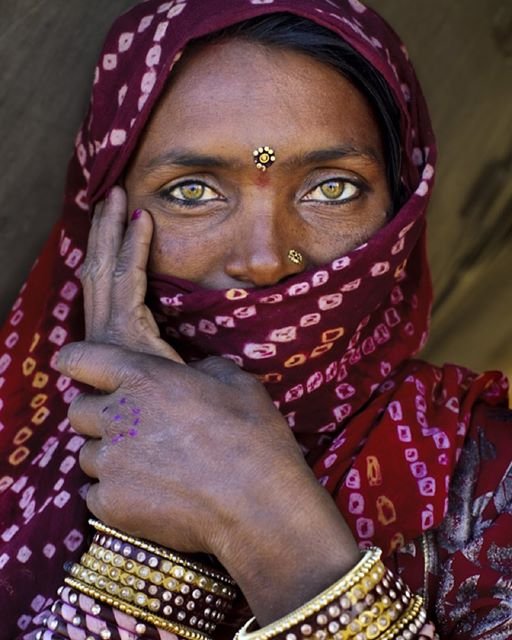 Woman at the Pushkar camel fair in the Thar Desert, Rajasthan, India.This annual tribal gathering fort the Pushkar camel fair in the Thar desert of Rajasthan attracts cattle traders, merchants, dancers, artisans, and musicians. Pilgrims flock to the Brahma Temple during this November full moon, considered to be the most auspicious time to bathe in the holy waters and be released of their sins. From her tent this woman seeks reprieve from the unrelenting heat of the desert. This image is from my book "Face to Face: Portraits of the Human Spirit."
Photos by Alison Wright travels to all regions of the globe documenting the human condition for editorial, commercial and non-profit clients.
Alison was named a 2013 National Geographic Traveler of the Year as someone who travels with a sense of passion and purpose.