A statue of Edward Colston, a 17th-century slave trader, has been toppled in Bristol by Black Lives Matter protesters. Colston trafficked 80,000 African men, women, and children to slavery in the Americas.
Video footage shows the statue being pulled down using a rope.
After it falls during the protests on Sunday people can be seen dancing atop the statue and cheering.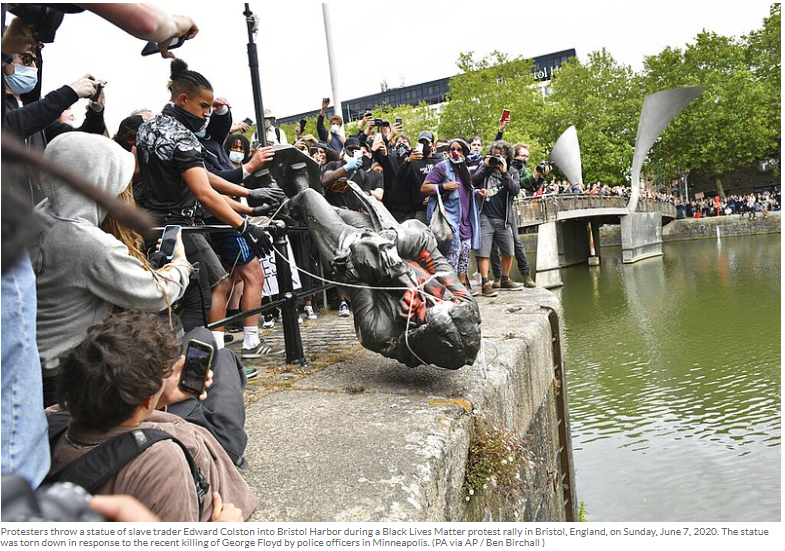 The statue was then taken to Bristol's harbor where it was subsequently tossed into the sea.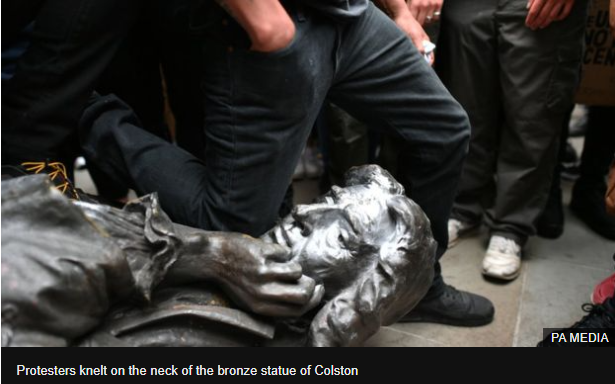 Protesters then appearing to kneel on the neck of the statue for eight minutes, recalling how George Floyd died in Minneapolis on May 25.
Source:
standard.co.uk/news/uk/black-lives-matter-protest-george-floyd-
arkansasonline.com/news/2020/jun/07/british-protesters-topple-slave-traders-statue