Modern humans evolved in Africa roughly 200,000 years ago. … The genomes were drawn from people in hundreds of indigenous populations: Basques, African pygmies, Mayans, Bedouins, Sherpas and Cree Indians, to name just a few.
In the journal Nature, three separate teams of geneticists survey DNA collected from cultures around the globe, many for the first time, and conclude that all non-Africans today trace their ancestry to a single population emerging from Africa between 50,000 and 80,000 years ago.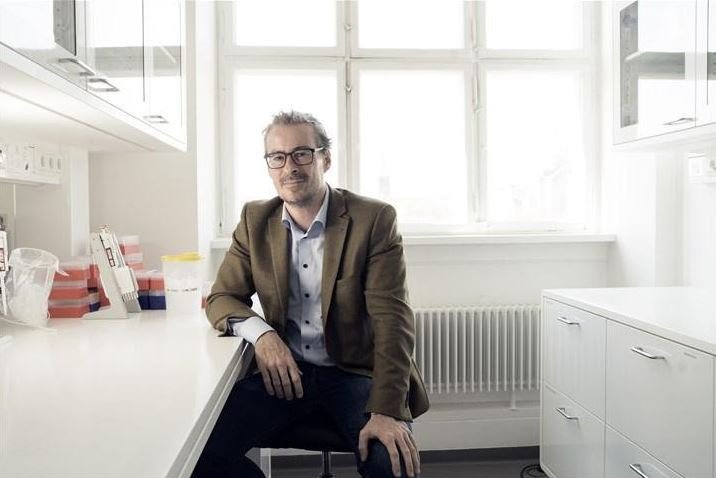 –Eske Willerslev, a geneticist at the University of Copenhagen, analyzed DNA from Aboriginal Australians for clues to the earliest chapters in human history. Credit Laerke Posselt for The New York Times
Early studies of bits of DNA also supported this idea. All non-Africans are closely related to one another, geneticists found, and they all branch from a family tree rooted in Africa.
Yet there are also clues that at least some modern humans may have departed Africa well before 50,000 years ago, perhaps part of an earlier wave of migration.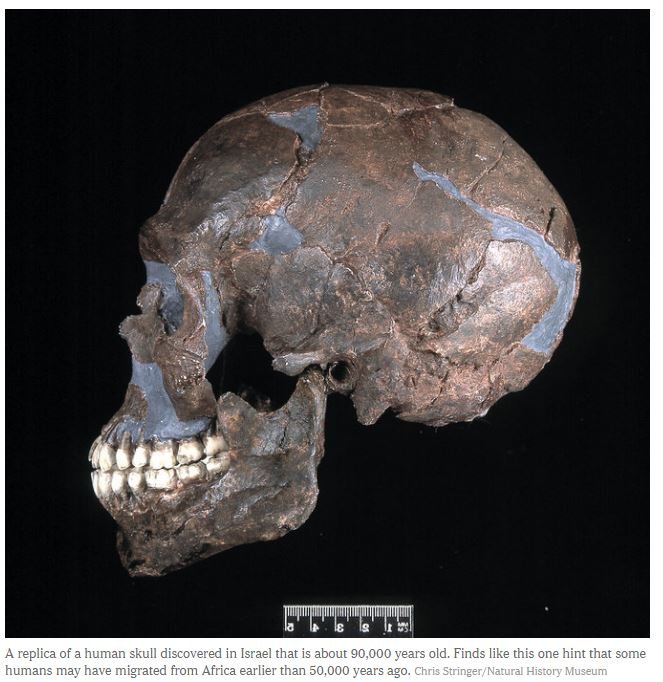 In Israel, for example, researchers found a few distinctively modern human skeletons that are between 120,000 and 90,000 years old. In Saudi Arabia and India, sophisticated tools date back as far as 100,000 years.
Last October, Chinese scientists reported finding teeth belonging to Homo sapiens that are at least 80,000 years old and perhaps as old as 120,000 years.
In 2011, Eske Willerslev, a renowned geneticist at the University of Copenhagen, and his colleagues came across some puzzling clues to the expansion out of Africa by sequencing the genome of an Aboriginal Australian for the first time.
In Papua New Guinea, Dr. Metspalu and his colleagues found, 98 percent of each person's DNA can be traced to that single migration from Africa. But the other 2 percent seemed to be much older.
Dr. Metspalu concluded that all people in Papua New Guinea carry a trace of DNA from an earlier wave of Africans who left the continent as long as 140,000 years ago, and then vanished.
It's tough to know what happened on Earth thousands of years before anyone started writing anything down. But thanks to the amazing work of anthropologists and paleontologists like those working on National Geographic's Genographic Project, we can begin to piece together the story of our ancestors. Here's how early humans spread from East Africa all around the world.
The new research also suggests that the splintering of the human tree began earlier than experts had suspected.
Dr. Reich and his colleagues probed their data for the oldest evidence of human groups genetically separating from one another.
They found that the ancestors of the KhoiSan, hunter-gatherers living today in southern Africa, began to split off from other living humans about 200,000 years ago and were fully isolated by 100,000 years ago. That finding hints that our ancestors already had evolved behaviors seen in living humans, such as language, 200,000 years ago.