Research has shown, for example, that women retain more strength in their legs after running a marathon or cycling for a long period of time.
Ladies, you now have some science-backed bragging rights: Women can exercise for longer than men before getting tired, according to a new scientific review. If men and women fatigue differently, they should be treated differently.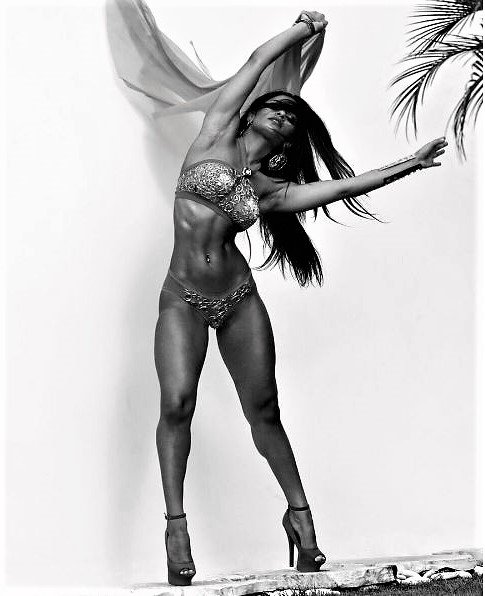 Caribbean Model: Kelsey Adams with beautiful strong legs
It's not because women are stronger; men are generally more powerful than comparably fit females. But here's the catch: Women's muscles tend to be more resistant to fatigue than men's, which means they can perform at the same relative intensity for a longer duration.
I may not be able to bench-press the same amount of weight as a big muscle-bound guy, but if you ask us both to perform a contraction at 100% of our maximum strength and sustain it as long as we can, I should be able to outperform him," explains study author Sandra Hunter, PhD, associate professor of exercise science at Marquette University.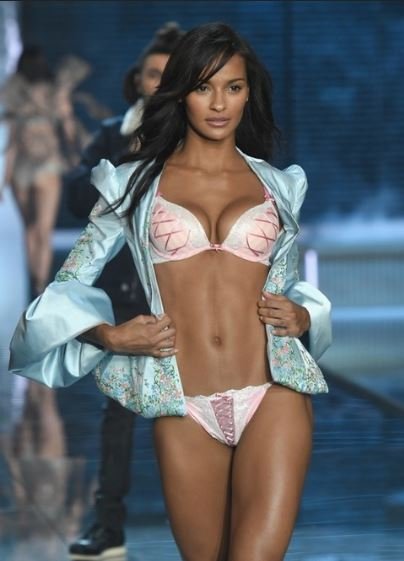 Brazilian Model-Gracie Carvalho for Victoria Secret
The new paper, published in the journal Medicine & Science in Sports & Exercise, highlights a big problem in the scientific community: Many studies—including many studies on physical activity and performance—are only done on men.
But exercise routines designed for best results in men may not be as well suited for women, suggests the small number of studies that have involved both genders. Hunter reviewed these studies in her paper and encouraged scientists to add to them with their future work.

–Model Naomi Campbell best & famous features are her legs
Just theorizing but maybe were built that way to runaway from danger, since some of us (women) don't have the muscle mass to fight off a bigger opponent. -Sola
Naomi in Africa running besides a Cheetah