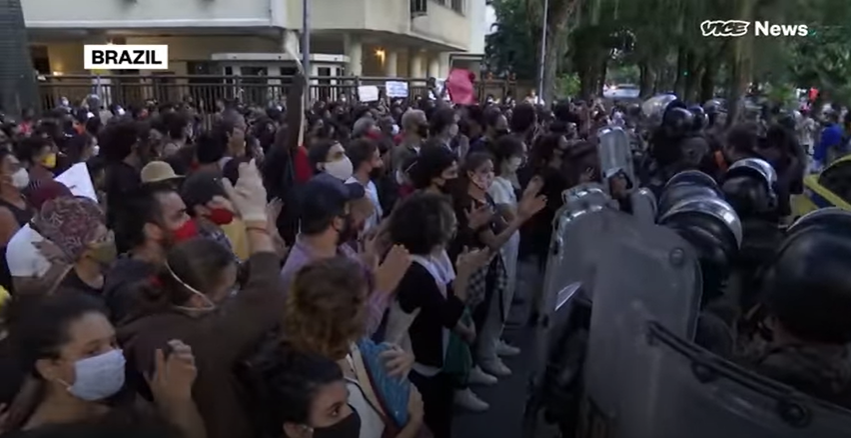 A black youth is murdered in Brazil every 23 minutes. In toto, 77% of murder victims in Brazil are black and 93% of the time, they are men. Brazil has the second largest population of black people outside of Africa. South American Chilean protesters offered advice on protection from the police to the American BLM movement.
Countries that protested are:
Curitiba, Brazil; Rio de Janeiro, Brazil;  Bogotá, Colombia; Quito, Ecuador and Buenos Aires, Argentina. 
Sources:
A black youth killed every 23 minutes: The dangers of being black in Brazil