Nationality: American
Ethnicity: African descent.
Hobby: Equestrian rider.
Ms. Fox stands at 5'9 1/2 ft tall & is set to walk the catwalk for the Victoria's Secret Fashion Show in 2016 in Paris, France.
She has made her debut as a model on the catwalks in Paris, London, Milan and New York and opened the Yeezy SS/17 show in New York Fashion Week. Fox has walked the runway for designer brands including: Maison Valentino, Tommy Hilfiger, Marc Jacobs, Rodarte, brand, Miu Miu, Coach, Burberry, Stella McCartney, and Julien Mac Donald.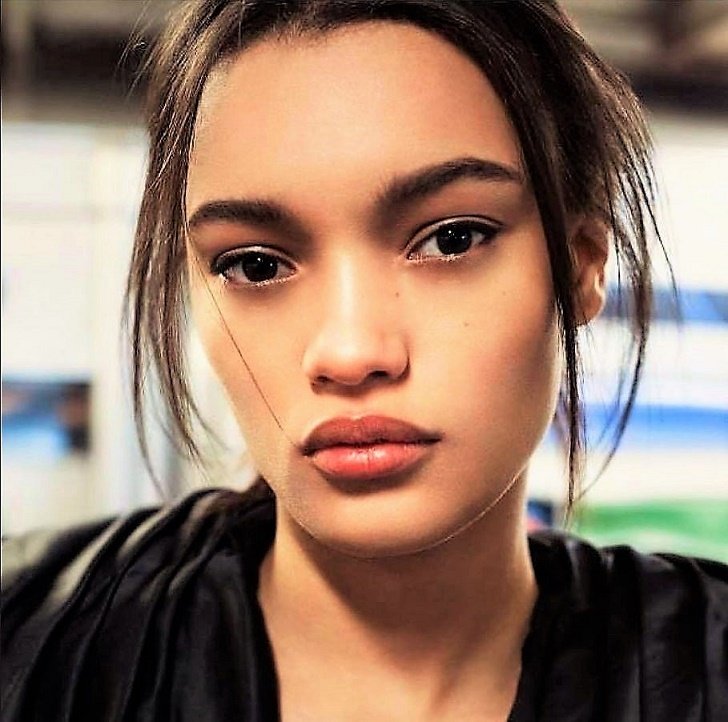 After reading an article about IMG's digital scouting campaign WeLoveYourGenes, Fox tagged three photos of herself with the campaign hashtag, #WLYG, on Instagram. "I didn't realize that other girls had Instagram profiles dedicated to it," says Fox. "I just hashtagged three pictures where I looked the most natural and wasn't wearing really any makeup."
Less than 24 hours later, a representative from IMG contacted Fox through Instagram to ask for more photos. Within two days, Fox headed to New York, was signed, and made her debut on the Marc Jacobs resort 2016 runway a few months later.
–vogue.com/13283623/model-lameka-fox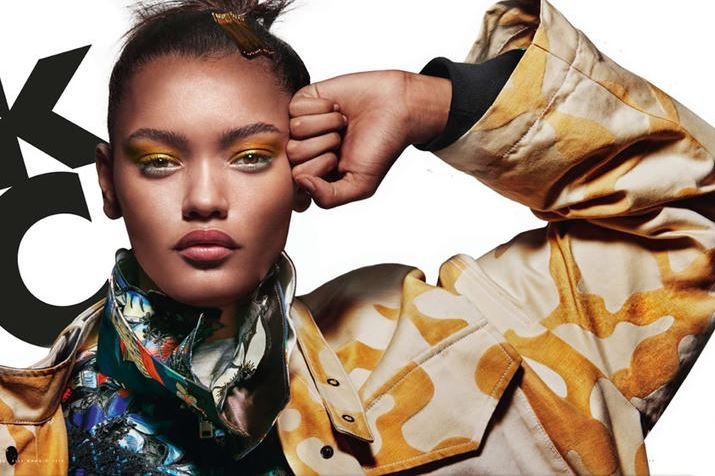 She also starred in a Tommy Hilfiger Campaign alongside Gigi Hadid.
Lameka Fox has featured in editorials in magazines including Elle, Vogue and Teen Vogue.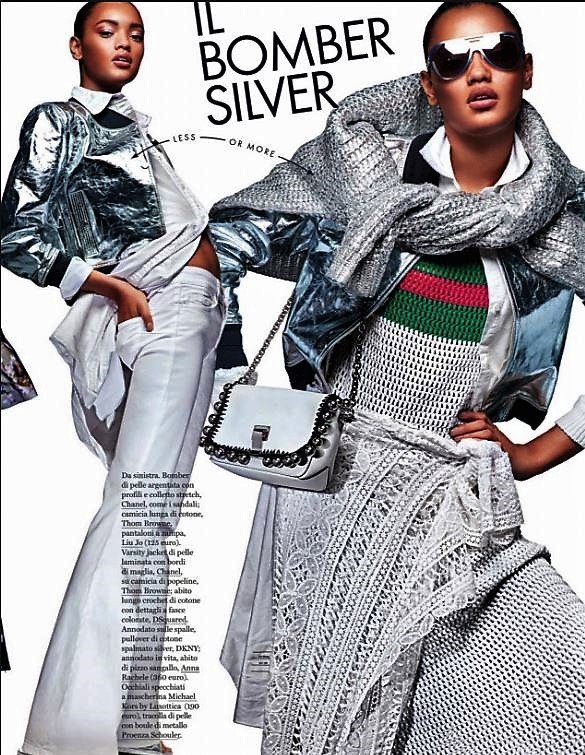 Favorite career moment?
Walking Valentino in Paris for the SS16 Collection this past fall.
–elleuk.com/fashion/news/a28957/everything-you-need-to-know-about-lameka-fox
To celebrate the opening of the new 360 square meter boutique Omotesando boutique in Aoyama, Tokyo, artist Maripol realized the video 'Words I Want to Hear' featuring the new Valentino Enchanted Wonderland, a Fall 2016 collection that explores faraway worlds creating a timeless style.
Music by Leonard Lasry.
The moment you get your wings: two models make the cut for Victoria's Secret show.
Lameka Fox and Ju Xiaowen are told they will walk their first ever catwalk for the American lingerie brand.
An artist rendition of her beauty
What Are You Wearing?
Taken behind-the-scenes at this year's Victoria's Secret fittings. Which answers, as the title suggests, the question of what exactly our favourite VS ladies wear, well, when they aren't in their undies. And, being as they are, aesthetically blessed beings who have descended from the heavens above, they obviously have perfectly formed lewks to match. But don't take our word for it. Watch the film above instead, which stars Ming Xi, Kelly Gale, Lameka Fox and many many more…
Beautiful Dresses 
My dad trains and races Standardbred [horses]. I used to help him train and jog them," says Fox. She bets on them too: "This year, I bet on American Pharaoh who won all three of the series! First time since the seventies.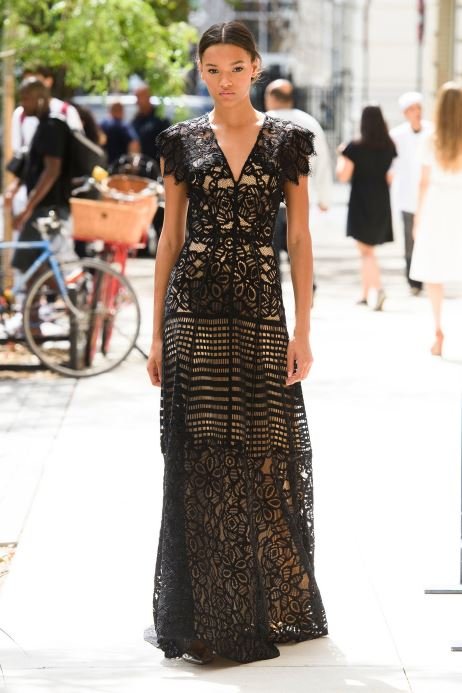 And I won a little bit to buy a new bag!" But even when it came to her off-duty equine life, Fox always managed to infuse a bit of fashion into the racetrack.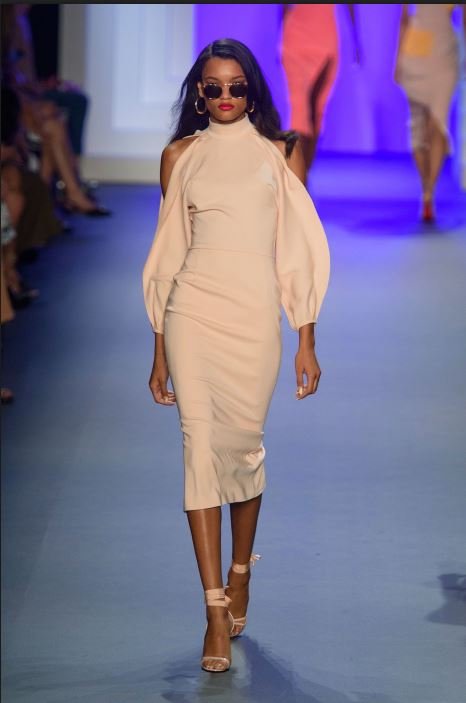 "A family friend gave me a horse," says Fox. "And I named him Versace."
–vogue.com/13283623/model-lameka-fox
Get an exclusive look into the real world off the runway. Don't miss Baring It All: Inside New York Fashion Week
Not a bad start for the Maryland native, who has gone from spending her free time training horses to walking for Burberry Prorsum, Moncler Gamme Rouge and Valentino.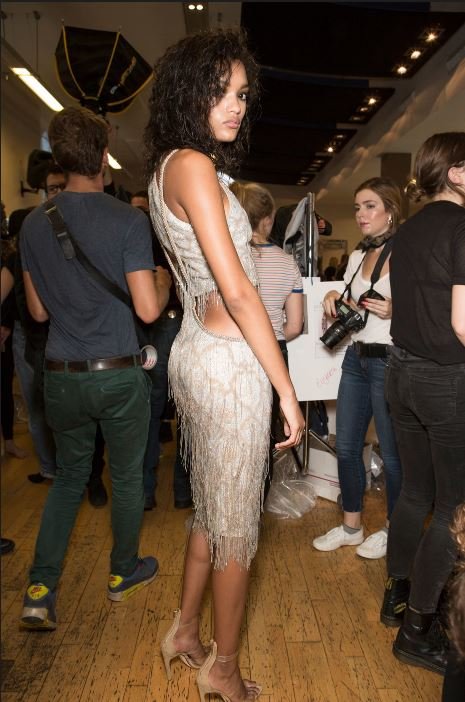 When you're travelling, what can't you live without?
I can't live without my portable charger, iPad, sheet masks, and my personal hotspot while traveling they're definitely lifesavers.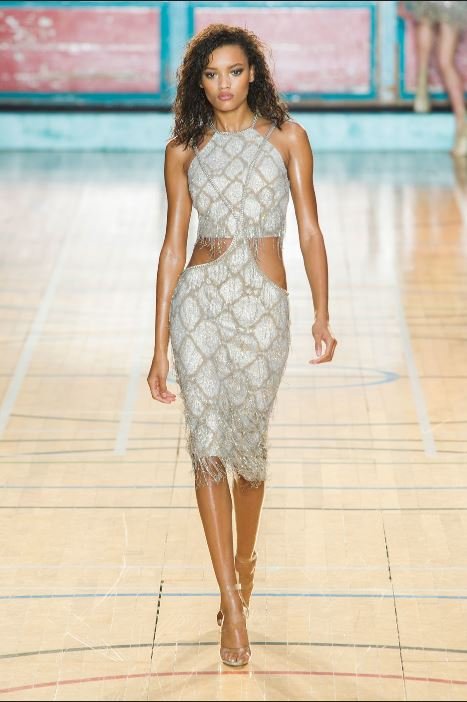 Make-up staple?
Nars Copacabana Illuminator Stick, Too Faced Chocolate Soleil Bronzer, and Bobbi Brown Concealer Stick because I can't just pick one!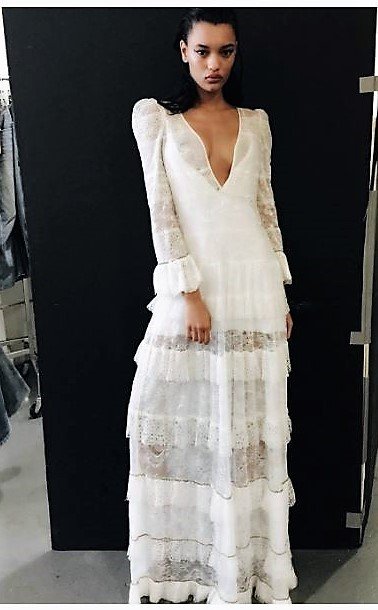 What's your favorite beauty secret?
Coconut oil saves lives; deep conditioner, shaving balm, moisturizer, cooking oil, the list goes on and on…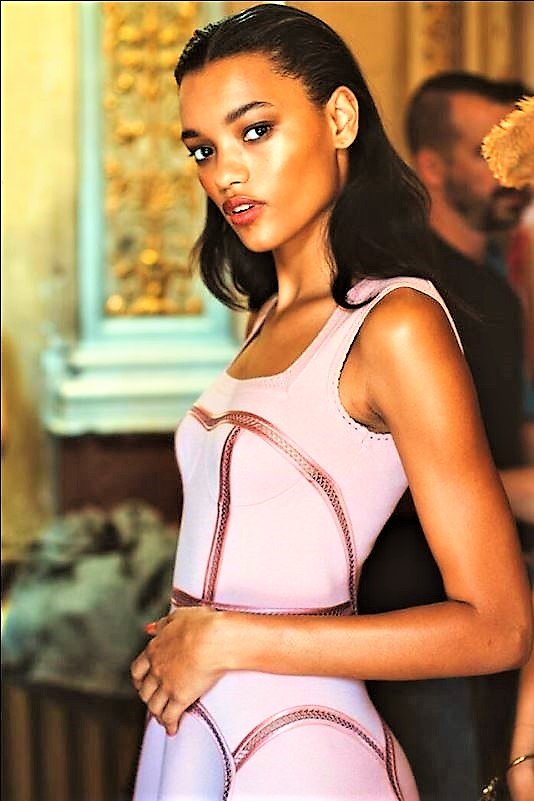 Favorite city to shop, party, sightsee?
I love NYC but definitely Paris I had so much fun there the first time I went last summer during Haute Couture will be a summer I never forget.
Most treasured item in your wardrobe?
My black silk Versace Jeans Couture blouse or my Saint Laurent sunglasses.
Signature fragrance?
Yves Saint Laurent Black Opium.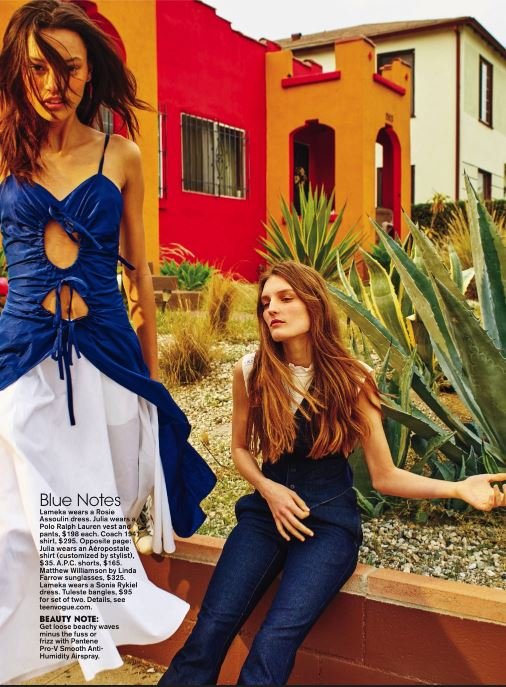 Fitness regime?
Non-existent at the moment but I used to do Barre and Hot Yoga and I played Volleyball in high school.
–elleuk.com/fashion/news/a28957/everything-you-need-to-know-about-lameka-fox
Ever wonder what Fashion Week is like? 
Don't miss me in ABCFamily's documentary Baring It All: Inside New York Fashion.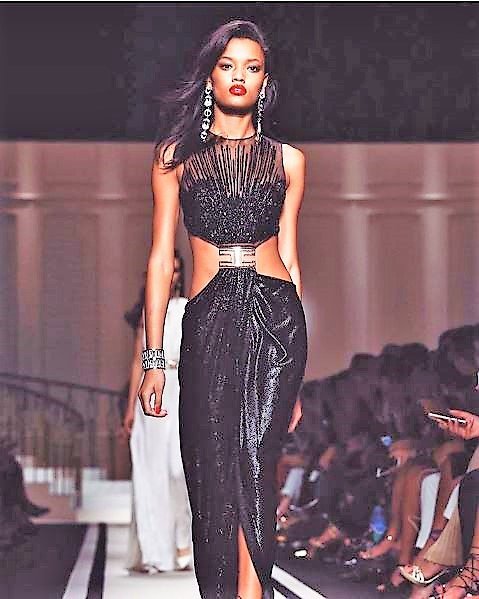 Elisabetta Franchi Spring/Summer 2017 collection! Go backstage as the models get ready for the runway and get a glimpse of the look as the make-up artist and hairstylist talk about their creations!
Then catch a glimpse of the models on the runway as deisgner Elisabetta Franchi talks about her stunning collection featuring maximum femininity!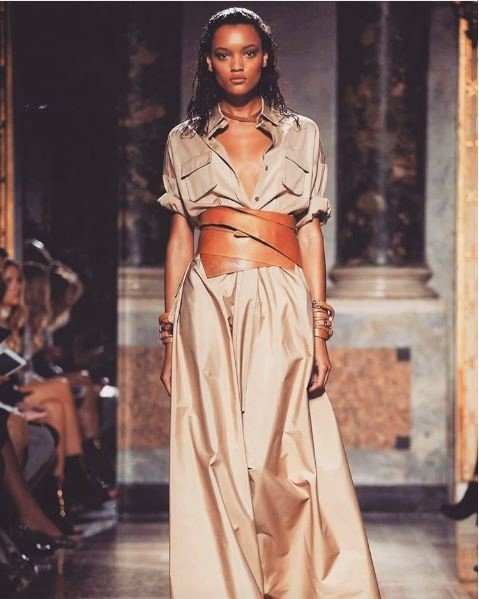 I was overwhelmed by the amount of questions I received on my Instagram so I wanted to get this video up right away!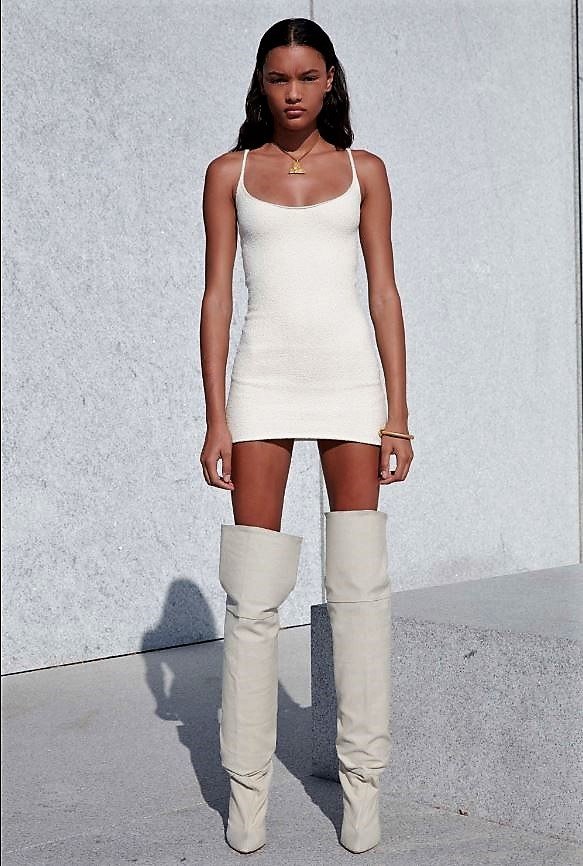 Bolder, braver and more beautiful than ever, spring/summer 2016 is a creative thunderbolt sparking the strongest trends in a decade. From the fantasy of the dressing-up box to the reality of exquisite everyday clothes, this season inspires and empowers on every level. The new driving force is diversity with a whole panorama of spirited clothes that span full-on roman to kick-ass cool. New fashion.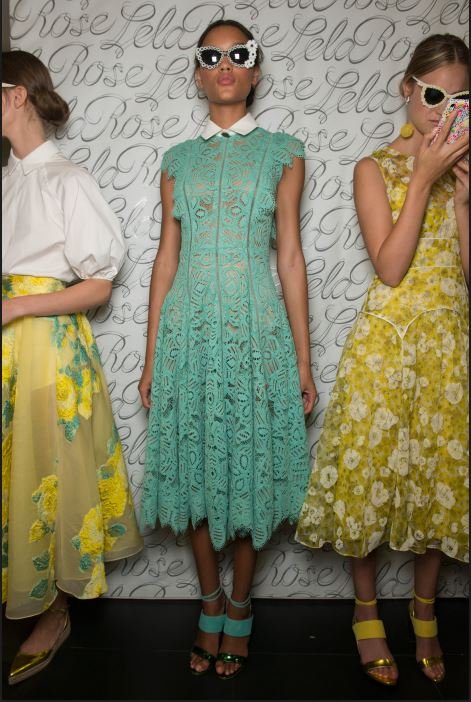 Top model Lameka Fox in  Paris, France on October 6th, 2015. Valentino, Fashion Week.
Pants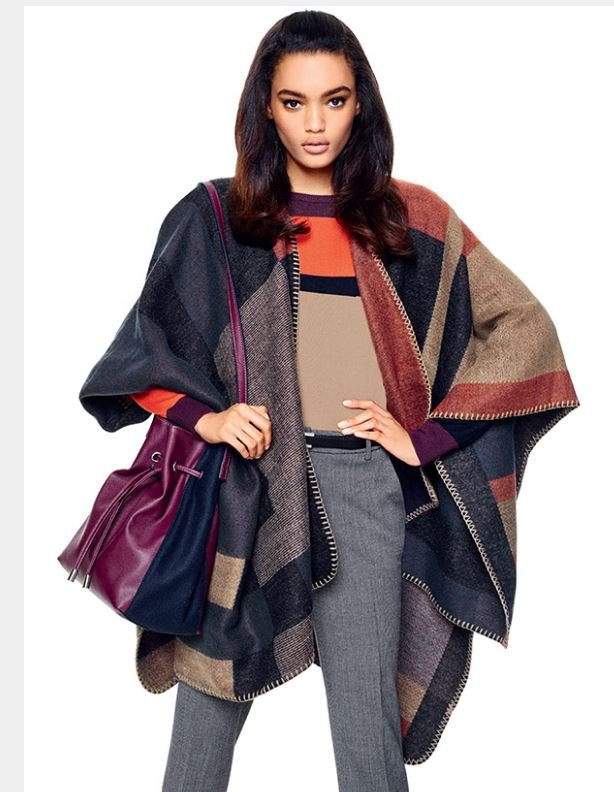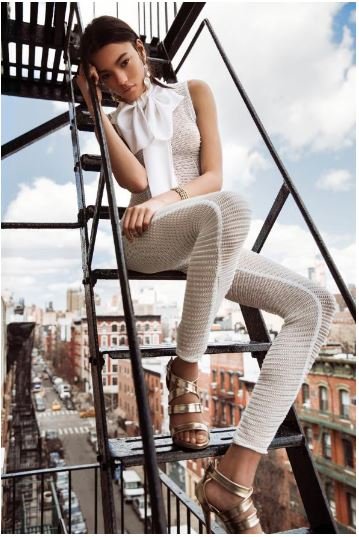 Accessories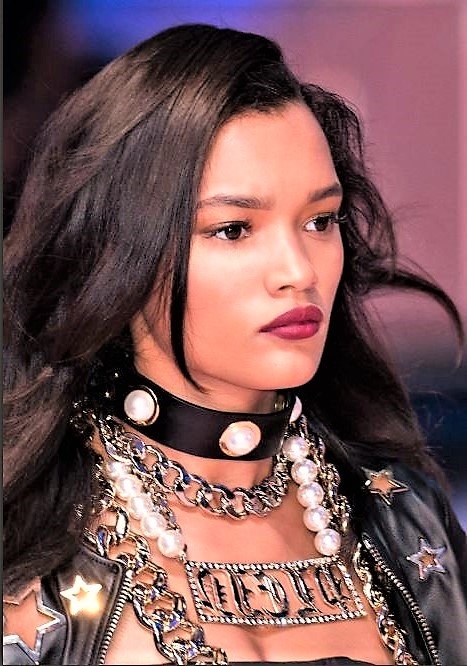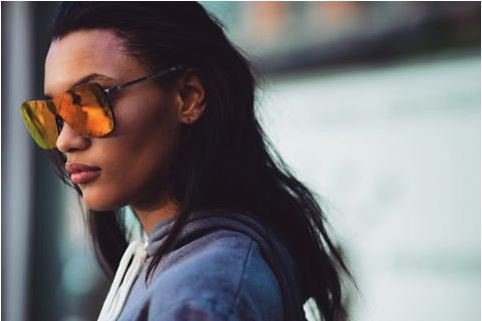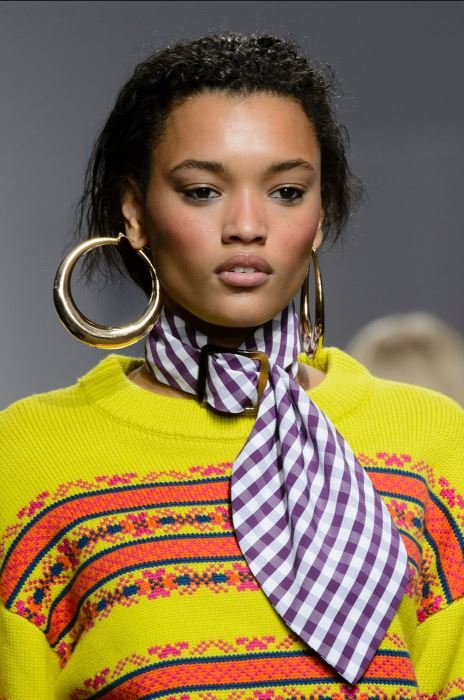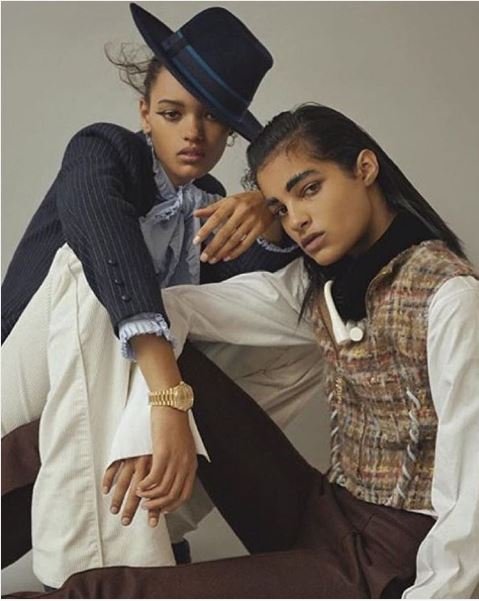 Casual Chic