Nationality: Cayenne, French Guiana/Guyana, South America.
Ethnicity: Mix Heritage
This beauty won Miss France 2017 & Miss Guyane 2016. She is the first Miss French Guiana to be crowned Miss France.
Ms. Aylies is also polyglot who speaks 5 languages. She stands at 5'9 1/2 Ft tall.
She was born in Fort-de-France, Martinique. This beauty has brown hair and green eyes.
Miss France with Miss Indonesia (below)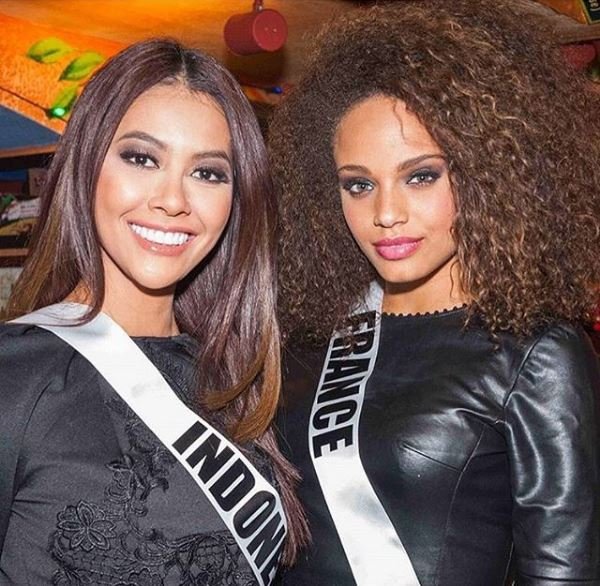 Aylies represented Guyane at the Miss France 2017 pageant. On 17 December 2016, she was crowned Miss France by Miss France 2016 Iris Mittenaere in Montpellier.
She graduated from lycée with a degree in science in 2016. After graduating, she began studying law at University of French Guiana.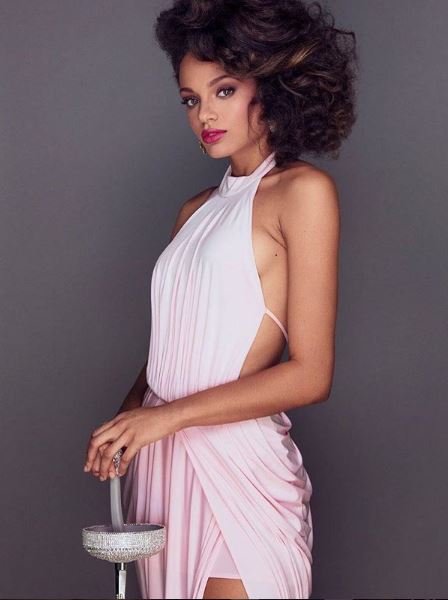 Guyane française; is an overseas department and region of France, located on the north Atlantic coast of South America in the Guyanas. It borders Brazil to the east and south, and Suriname to the west.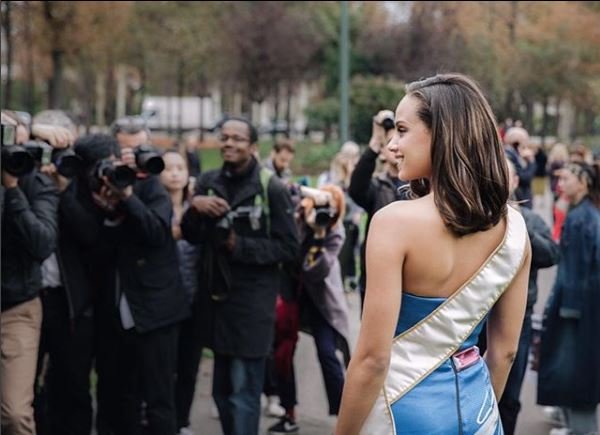 By land area, it is the second largest region of France and the largest outermost region within the European Union. Since 1981, when Belize became independent, French Guiana has been the only territory of the mainland Americas that is still part of a European country.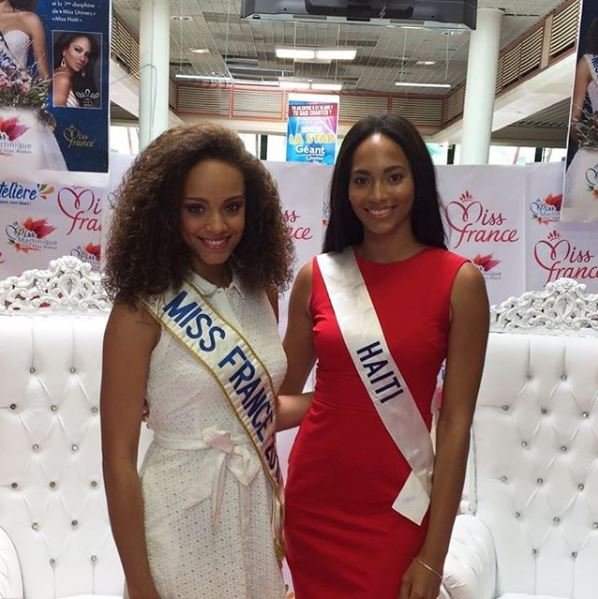 Ethnic groups (2002)
43.45% Indian
30.2% Black (African)
16.73% Mixed (including Douglas)
9.16% Indigenous Amerindian
0.2% Portuguese
0.19% Chinese
0.06% European (non-Portuguese)
0.01% Other