Nationality: French
Place of Birth: Kigali, Rwanda
Ethnicity: French and African
At the age of 18, the actress and model was the first with an African background to win Miss France.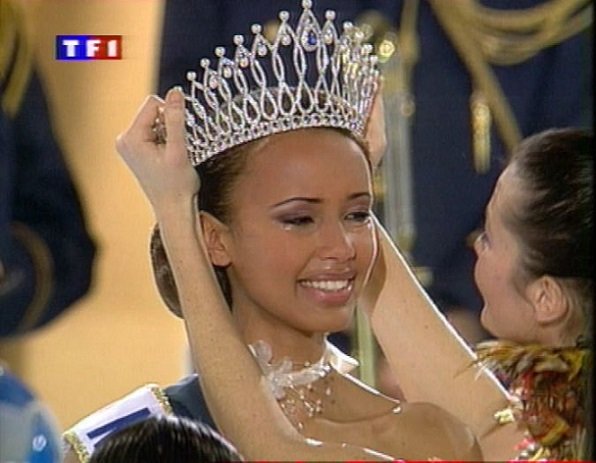 Born in Kigali, Rwanda, from a Rwandese mother, Landrada, and a French father, Jacques, the family escaped to the neighbouring country of Burundi, the year before the civil war started (1990), preceding the Tutsi genocide in 1994.
Leaving the family business (a printing company), the family decided to move to France before the same ethnical war between Hutus and Tutsis happened in Burundi.
Sonia grew up in Burgundy…
in 1999: she was voted as Miss Burgundy, opening the door of the Miss France beauty contest, the largest annual audience at the French TV. 11 December 1999: 8 million phone voters decided that she will be Miss France 2000.
http://youtu.be/wGpsTfvV45o
She became also 9th at Miss Universe beauty contest.
After many prime time shows, she became famous in France, but also in Africa, where many head of states are considering her as the best ambassadress for Africa. She was the first Miss France who came from Africa.
17 March 2001: she founded an association to help orphans in Africa, especially the street kids in Rwanda after the genocide.
She wrote a book about beauty tips for Black women "Beauté Black" éditions du Rocher
She's the Model for Mixa
http://www.vogue.it/en/vogue-black/spotlight-on/2011/11/sonia-rolland