I adore over the knee boots, especially in black and brown because it goes with everything. I love the touch of gold in the inner heel.
Living in the city and always being in a rush particularly during the cold seasons, these boots are great just to pick up and go.
I learned the hard way by purchasing colors like purple, green snakeskin & shiny boots to name a few, that I can only wear to clubs or unique grand openings…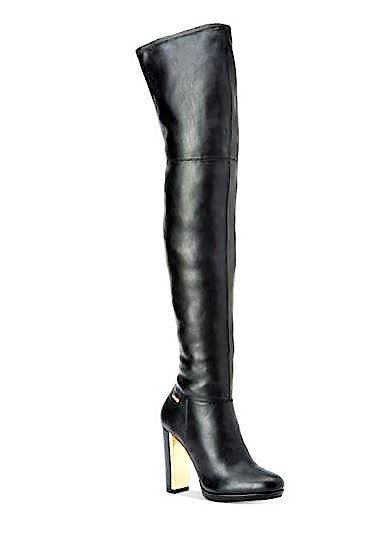 Form-fitting curves and a platform heel bring retro inspiration to the dramatic height of these Pammie over-the-knee boots by Calvin Klein. Round-toe over-the-knee platform boots. Zipper closure at inner ankle.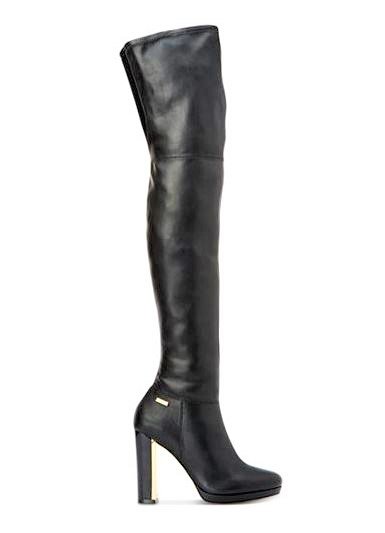 Believe it or not, you can also wear them to the office. Just match it up with a beautiful long winter sweater dress. Do keep in mind that the long boots help keep your legs warm too. You can dress them up or down with any outfit.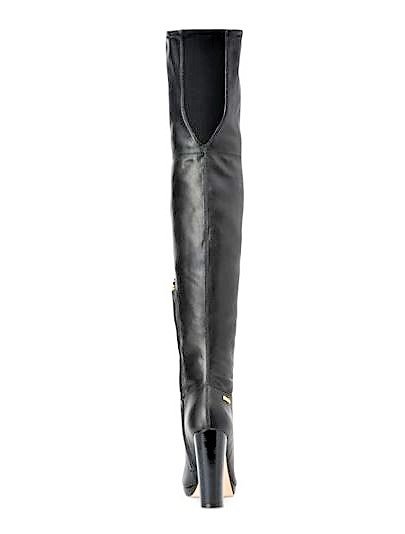 They feel comfortable and are easy to walk in. It has a slight edgy look to it but still presentable for day wear.
Where can you find it?
macys.com/shop/product/calvin-klein-womens-pammie-over-the-knee-boots?
Over-the-knee boot
Also known as thigh boots or cuissardes, these boots were originally worn by men in the 16th – 18th Centuries to protect the legs while riding before being adapted as a fashion item for women in the 1960s. In this context they have sometimes been considered provocative or daring because of past association with fetishism.