Nationality: French
Place of birth: United States
Josephine Baker was a dancer and singer who became wildly popular in France during the 1920s. She also devoted much of her life to fighting racism.
In the 1920s she moved to France and soon became one of Europe's most popular and highest-paid performers.
She worked for the French Resistance during World War II, and during the 1950s and '60s devoted herself to fighting segregation and racism in the United States.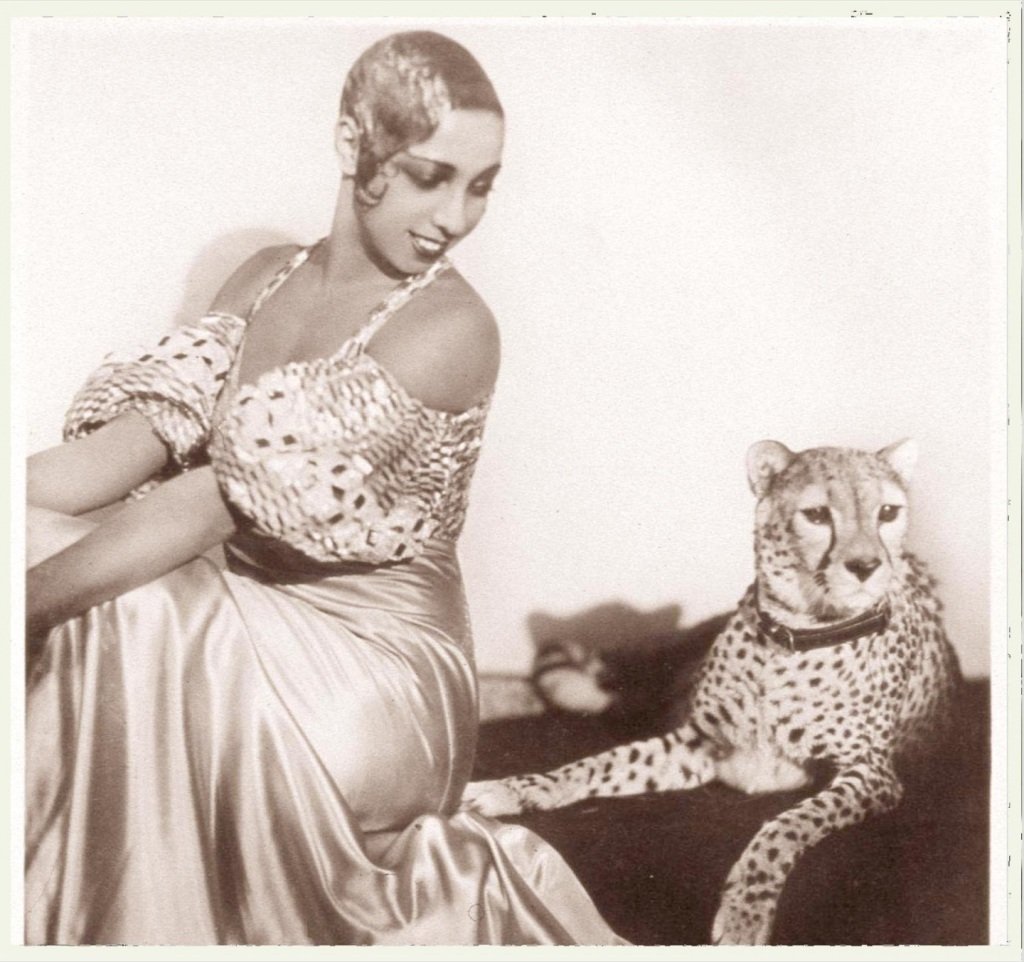 After beginning her comeback to the stage in 1973, Josephine Baker died of a cerebral hemorrhage on April 12, 1975, and was buried with military honors.
The Path to Paris
It was also around this time that Josephine first took up dancing, honing her skills both in clubs and in street performances, and by 1919 she was touring the United States with the Jones Family Band and the Dixie Steppers performing comedic skits. In 1921, Josephine married a man named Willie Baker, whose name she would keep for the rest of her life despite their divorce years later. In 1923, Baker landed a role in the musical Shuffle Along as a member of the chorus, and the comic touch that she brought to the part made her popular with audiences. Looking to parlay these early successes, Baker moved to New York City and was soon performing in Chocolate Dandies and, along with Ethel Waters, in the floor show of the Plantation Club, where again she quickly became a crowd favorite.
In 1925, at the peak of France's obsession with American jazz and all things exotic, Baker traveled to Paris to perform in La Revue Nègre at the Théâtre des Champs-Elysées. She made an immediate impression on French audiences when, with dance partner Joe Alex, she performed the Danse Sauvage, in which she wore only a feather skirt.
However, it was the following year, at the Folies Bergère music hall, one of the most popular of the era, that Baker's career would reach a major turning point. In a performance called La Folie du Jour, Baker danced wearing little more than a skirt made of 16 bananas. The show was wildly popular with Parisian audiences and Baker was soon among the most popular and highest-paid performers in Europe, having the admiration of cultural figures like Pablo Picasso, Ernest Hemingway and E. E. Cummings and earning herself nicknames like "Black Venus" and "Black Pearl." She also received more than 1,000 marriage proposals.
Capitalizing on this success, Baker sang professionally for the first time in 1930, and several years later landed film roles as a singer in Zou-Zou and Princesse Tam-Tam. The money she earned from her performances soon allowed her to purchase an estate in Castelnaud-Fayrac, in the southwest of France. She named the estate Les Milandes, and soon paid to move her family there from St. Louis.
Racism and Resistance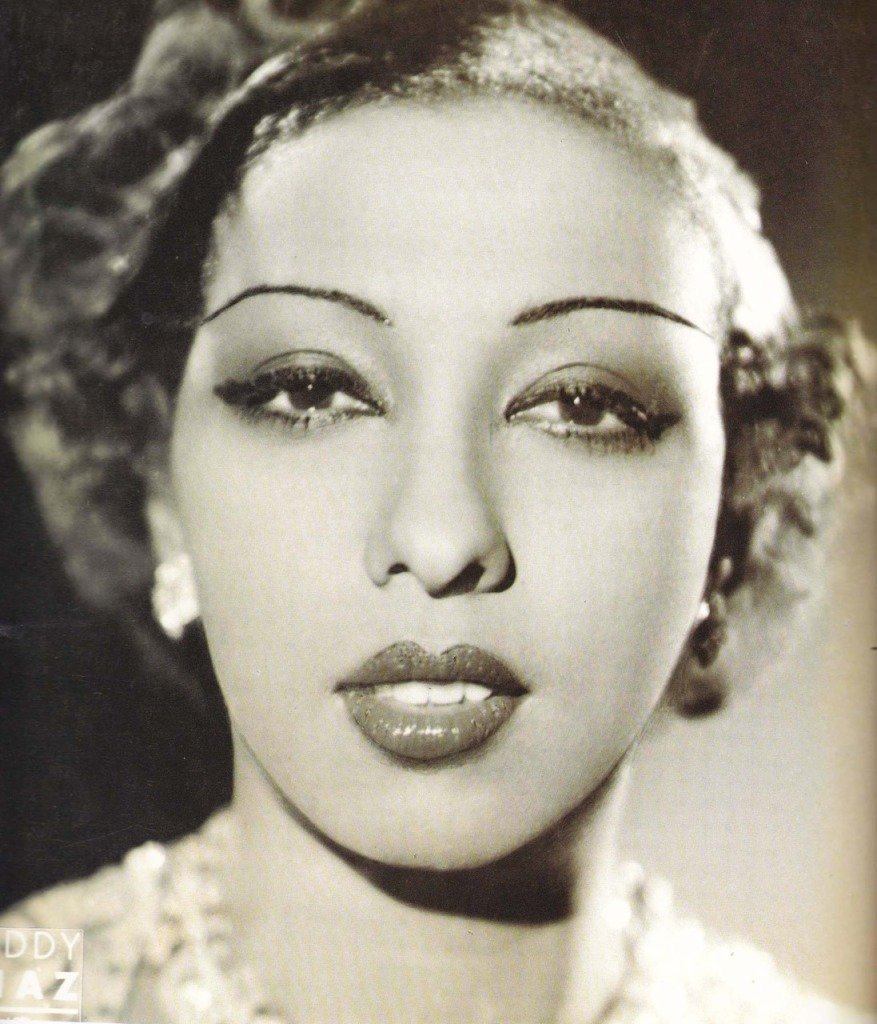 In 1936, riding the wave of popularity she was enjoying in France, Baker returned to the United States to perform in the Ziegfield Follies, hoping to establish herself as a performer in her home country as well. However, she was met with a generally hostile, racist reaction and quickly returned to France, crestfallen at her mistreatment. Upon her return, Baker married French industrialist Jean Lion and obtained citizenship from the country that had embraced her as one of its own.

When World War II erupted later that year, Baker worked for the Red Cross during the occupation of France. As a member of the Free French forces she also entertained troops in both Africa and the Middle East. Perhaps most importantly, however, Baker did work for the French Resistance, at times smuggling messages hidden in her sheet music and even in her underwear. For these efforts, at the war's end, Baker was awarded both the Croix de Guerre and the Legion of Honour with the rosette of the Resistance, two of France's highest military honors.

Following the war, Baker spent most of her time at Les Milandes with her family. In 1947, she married French orchestra leader Jo Bouillon, and beginning in 1950 began to adopt babies from around the world. She adopted 12 children in all, creating what she referred to as her "rainbow tribe" and her "experiment in brotherhood." She often invited people to the estate to see these children, to demonstrate that people of different races could in fact live together harmoniously.
Return to the U.S.
During the 1950s, Baker frequently returned to the United States to lend her support to the Civil Rights Movement, participating in demonstrations and boycotting segregated clubs and concert venues. In 1963, Baker participated, alongside Martin Luther King Jr., in the March on Washington, and was among the many notable speakers that day. In honor of her efforts, the NAACP eventually named May 20th "Josephine Baker Day."
After decades of rejection by her countrymen and a lifetime spent dealing with racism, in 1973 Baker performed at Carnegie Hall in New York and was greeted with a standing ovation. She was so moved by her reception that she wept openly before her audience. The show was a huge success and marked Baker's comeback to the stage.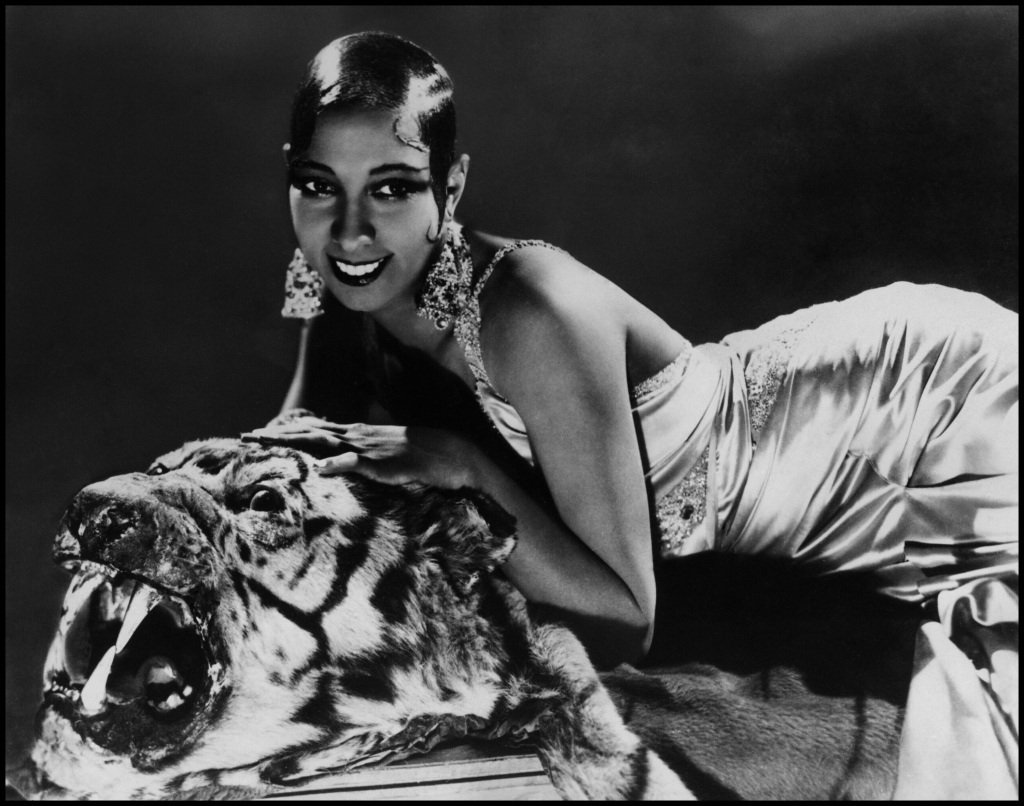 Curtain Call
In April 1975, Josephine Baker performed at the Bobino Theater in Paris, in the first of a series of performances celebrating the 50th anniversary of her Paris debut. Numerous celebrities were in attendance, including Sophia Loren and Princess Grace of Monaco, who had been a dear friend to Baker for years. Just days later, on April 12, 1975, Baker died in her sleep of a cerebral hemorrhage. She was 69.
On the day of her funeral, more than 20,000 people lined the streets of Paris to witness the procession, and the French government honored her with a 21-gun salute, making Baker the first American woman in history to be buried in France with military honors.