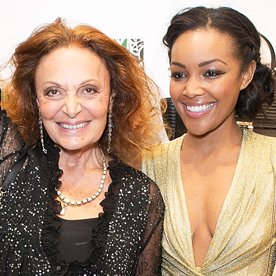 Brittany Hampton's  grandmother came from the Philippines all alone with six kids and  started a sewing business. Brittany Hampton 25, was born and raised in San Francisco, CA where her grandmother taught her to love fashion very early in life, teaching her to sew at age 5.
Hampton was the clear winner from almost the beginning. The 25-year-old from San Francisco was really the only one that looked the part and dressed the part from head to toe. Brittany Hampton won the one-year contract with DVF.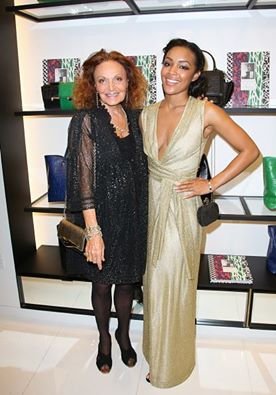 Diane explained that she had a positive feeling about Brittany right from the start—even before she knew that Brittany was part of the Brand Ambassador program!
"The first time I saw Brittany, it was at the DVF Awards at the United Nations," Diane said. "She was beautiful in a long red dress and she was giving the awards out and I thought, 'Who is this pretty girl?'
I didn't realize that she was one of the candidates because that was the first time I met all of them. She made a very good impression and I watched her from afar because I felt that she was the most equipped and had the most experience.
Then after I met her mother and grandmother, I knew I had made the right choice. Her gramdmother came from the Philppines all alone with six kids, started a sewing business, does philanthropy and is an amazing woman. It's in her genes to work and I knew when I met the other women in the family that I had made the right decision."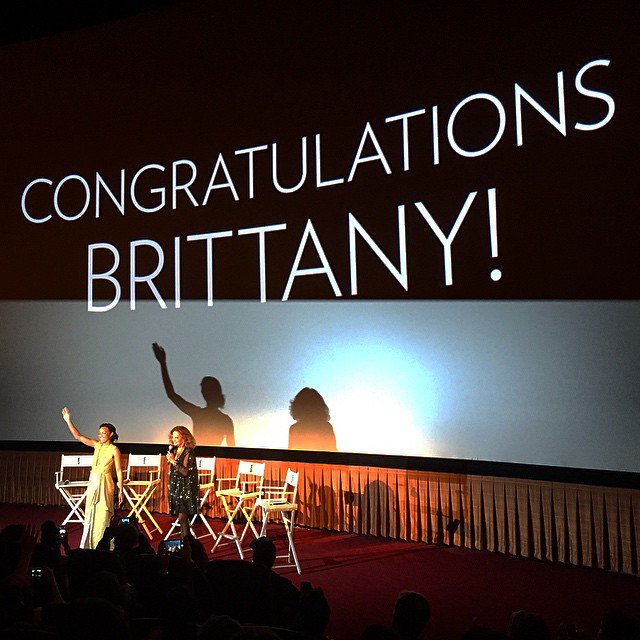 Read More: Diane von Furstenberg Dishes on Hiring DVF Global Brand …