Roman; Thyreatis, Greece (c. 170 C.E.)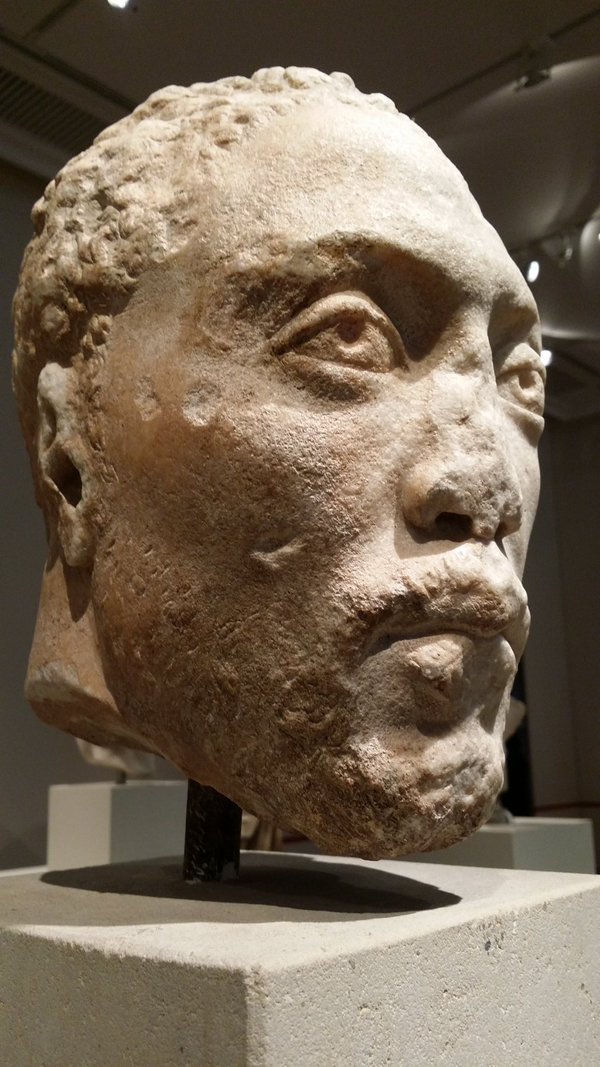 This marvelous bust is one of the very few documents of an actual black person from Greek and Roman antiquity. Memnon was a pupil and protégé of the well-known Athenian entrepreneur and philosopher Herodes Atticus. It was found more than a century ago in one of several villas owned by Herodes, and it adds a face to the name of the person recorded by Philostratus in his Lives of the Sophists, an account of the famous philosophers of the second century.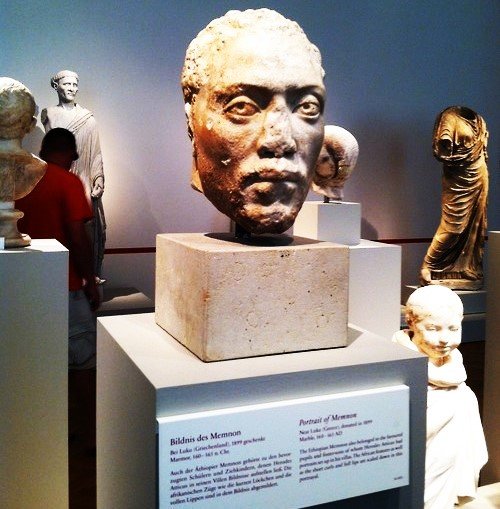 The exact circumstances of Memnon's entry into this celebrated milieu are unknown, but there is no doubt about the esteem in which he was held. He was given the sobriquet "Memnon" in reference to the Ethiopian ally of the Trojans in Homer's Iliad. Philostratus and other sources record the extreme grief manifested by Herodes upon the early death of Memnon.
Porträt eines Afrikaners, Memnon
arachne.uni-koeln.de/arachne/index.php?view[layout]=objekt_item&search[constraints][objekt][searchSeriennummer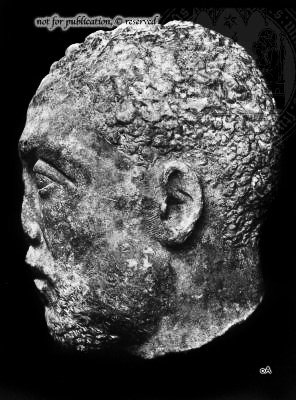 One of the favorite pupils of Herodes Atticus.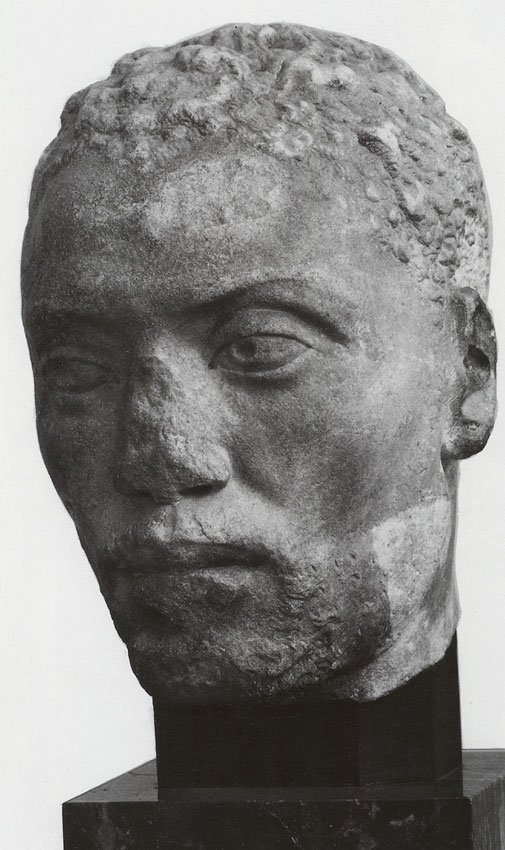 An interesting aspect of this head's modern reception was its initial characterization as that of a savage hunter, constantly aware of his natural environment but incapable of abstract thought. Once the association with Herodes' Memnon was made, however, the ideal of the noble savage was replaced by the perception of a great character of introspection, even melancholy.
–More Facts less fiction
Peer Gynt: Peer Gynt at the Statue of Memnon · Berliner Philharmoniker/Jeffrey Tate
Grieg – Peer Gynt (Selections)
℗ 1991 Warner Classics, Warner Music UK Ltd
Bass, Featured Vocalist: Petteri Salomaa
Conductor: Jeffrey Tate
Featured Vocalist, Orchestra: Berlin Philharmonic
Featured Vocalist, Voices: Elemi Schott
Featured Vocalist, Voices: Barbara Hoos
Featured Vocalist, Voices: Claudia Denningham
Lead Vocals: Berliner Philharmoniker
Lead Vocals: Jeffrey Tate
Orchestra: Berliner Philharmoniker
Produced by: David Groves
Producer: David Groves
Soprano Vocals: Sylvia McNair
Vocals: Siv Borg
Vocals: Tutte Lemkov
Vocals: Stuart Rose
Composer: Edvard Grieg