Bracelets were essential to a woman's collection,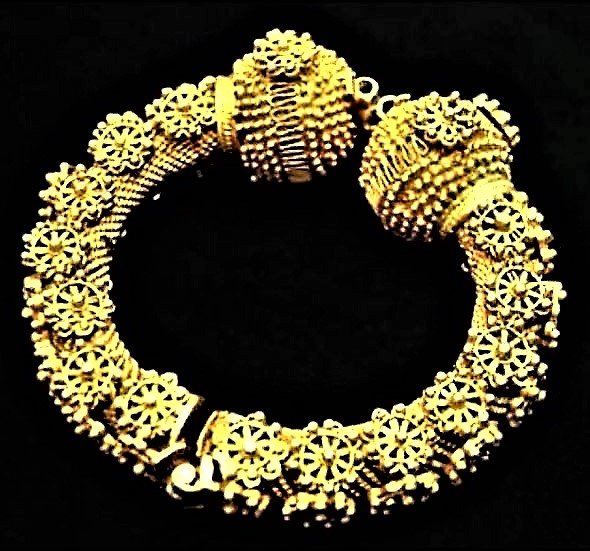 and a simple version was often a Wolof woman's first acquisition. Like necklaces and earrings, bracelets come in a wide variety of inventive styles, from the braided and twisted designs, which required the female client's presence to designate the tightness of the twist, to delicate, European-inspired flowers, to Islamic-inspired half-moon bracelets. Known as bat u Ganare, or "neck of the rooster," this bracelet is an example of the Senegalese practice of creating jewelry from mixtures of copper and silver gilded with a layer of gold wash or plating, rather than creating a piece entirely out of gold. This technique allowed for greater control of jewelry color, an important component of Senegalese taste.
The work is featured in the National Museum of African Art's exhibition African Mosaic: Selections from the Permanent Collection.
Credit:
Bracelet (Bat u Ganare)
Tukulor peoples
Early to mid-20th century
Gilt metal (gold plating)
Dimensions: H x W x D (closed): 8.7 x 8.8 x 3 cm (3 7/16 x 3 7/16 x 1 3/16 in.)
–National Museum of African Art – Smithsonian Institution
The National Museum of African Art is the Smithsonian Institution's African art museum, located on the National Mall of the United States capital.
Senegal, officially the Republic of Senegal, is a country in West Africa. Senegal is bordered by Mauritania in the north, Mali to the east, Guinea to the southeast, and Guinea-Bissau to the southwest.
Official language: French
The African Renaissance Monument built in 2010 in Dakar is the tallest statue in Africa.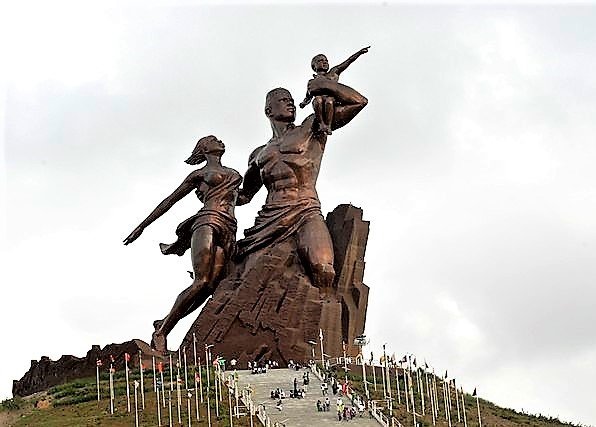 –By Sbreitinger
World Map of Senegal