Hello ladies,
I thought it would be nice to share with you some of my beauty products and tips.
This is one of the mascaras I use the most. I buy it in curved brush that is waterproof in black/noir because it wont smudge if you tear up and you can see every strand of eyelash when you use the blackest black which makes it look fuller.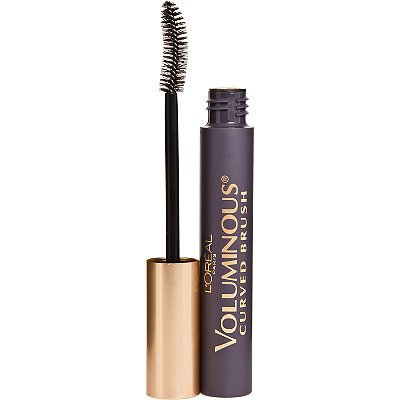 When applying the mascara do these steps first.
1.) Appy a light amount of moisterizer over your eyelid.
2.) Apply your eye shadow.
3.) Apply your eye liner.
4.) And last but not least, the finale touch masacra.
When appying the mascara, start from the inside first while turning your brush to the end. This is to extend your lashes. This helps alot because you don't have to use the eyelash curler (that's why you have a curved brush)
Then after, apply it on the outside last to make it look fuller. (don't turn the brush on the out side)
This is for ladies with medium to tight curly hair because some of them have eye lashes that naturally curls.
This runs around $8 and last for about 6 months before it starts drying.
you can order online or get it at a regular drug store.
For the lovely ladies with straight eyelashes, I suggest you buy the eyelash curler. You can also buy that online or at any drug store as well.
All the best – Sola