The Nobel prize winning scientist Albert Einstein teaching a physics class at Lincoln University (HBCU in Pennsylvania) in 1946. 
"The first institution found anywhere in the world to provide a higher education in the arts and sciences for male youth of African descent." In 1946, When Dr. Bond invited Einstein to Lincoln, the student body consisted of 265 men.
In accepting the invitation, Einstein clearly intended to send a message to a wider audience. But the media then — like the media since then — had different news priorities. While almost all of Einstein's public speeches and interviews were widely covered by the major media, in this case, most of the press treated the address by the world's most famous scientist at the world's oldest black university as a non-event.
During the last twenty years of his life, Einstein almost never spoke at universities. He considered the honorary-degree ceremonies to which he was frequently invited to be "ostentatious." Moreover, the abdominal aneurysm that would eventually take his life caused him increasing pain and made it difficult to travel. Given the constant stream of university invitations, he found it easiest to adopt a just-say-no rule. In May 1946, he broke that rule to speak at Lincoln University in Pennsylvania. Both the year and the choice of school are significant.
–theeinsteinfile.com/portal/alias__einstein/lang__en-US
–contentdm.auctr.edu/cdm/ref/collection/lupa
According to Jerome and Taylor, Einstein's statements at Lincoln were by no means an isolated case. Einstein, who was Jewish, was sensitized to racism by the years of Nazi-inspired threats and harassment he suffered during his tenure at the University of Berlin. Einstein was in the United States when the Nazis came to power in 1933, and, fearful that a return to Germany would place him in mortal danger, he decided to stay, accepting a position at the recently founded Institute for Advanced Study in Princeton, N.J. He became an American citizen in 1940.
"Einstein realized that African Americans in Princeton were treated like Jews in Germany," said Taylor. "The town was strictly segregated. There was no high school that blacks could go to until the 1940s."
One woman remembered that Einstein paid the college tuition of a young man from the community. Another said that he invited Marian Anderson to stay at his home when the singer was refused a room at the Nassau Inn.
Einstein meets with singer and civil rights activist Paul Robeson in 1947
–digitalafro.com/albert-einstein-harsh-critic-of-racism-against-african-americans
Einstein met Paul Robeson when the famous singer and actor came to perform at Princeton's McCarter Theatre in 1935. The two found they had much in common. Both were concerned about the rise of fascism, and both gave their support to efforts to defend the democratically elected government of Spain against the fascist forces of Francisco Franco. Einstein and Robeson also worked together on the American Crusade to End Lynching, in response to an upsurge in racial murders as black soldiers returned home in the aftermath of World War II.
In 1946, the Nobel Prize-winning physicist traveled to Lincoln University in Pennsylvania, the alma mater of Langston Hughes and Thurgood Marshall and the first school in America to grant college degrees to blacks. At Lincoln, Einstein gave a speech in which he called racism "a disease of white people," and added, "I do not intend to be quiet about it." He also received an honorary degree and gave a lecture on relativity to Lincoln students.
READ MORE – news.harvard.edu/gazette/story/2007/04/albert-einstein-civil-rights-activist/
–contentdm.auctr.edu/cdm/ref/collection/lupa/id
–Einstein at Lincoln University – The Einstein File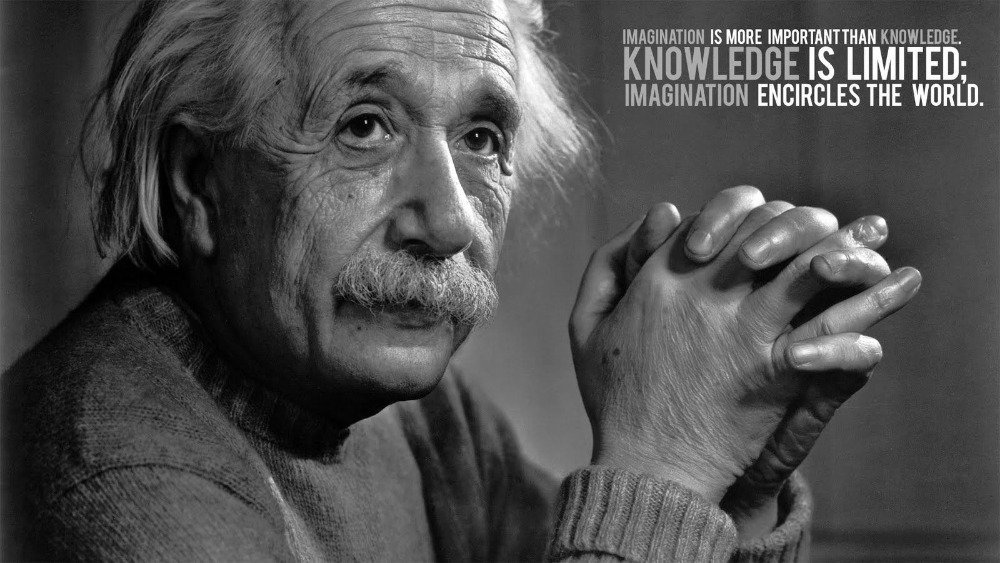 Albert Einstein – Physicist, Scientist – Biography.com
The best Albert Einstein documentary. If you only watch one Einstein documentary this is the one! One of my personal favorite things to watch ever. Features comments from Neil deGrasse Tyson and more. ScienceNET/ by Jerry. My goal in life is to inspire and promote science literacy for a better world. New videos all the time, now in HD! Subscribe to ScienceNET
I briefly read his book on time and relativity at a book store in the West Village after school. ( I suggest others pick it up). For me it kind of explains why some days feel as if it was going fast and other days feels extremely slow.  I will have to read it again on my down time, it's been years.-Sola