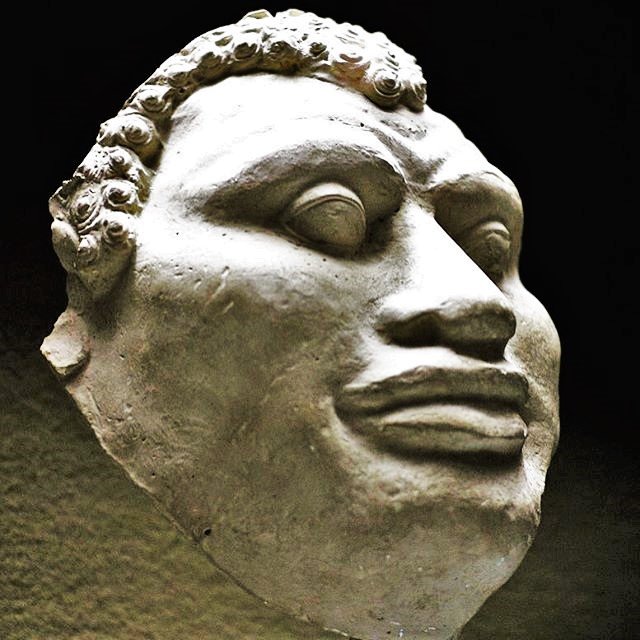 Ethiopian in Megara Hyblaia, 6thc. BC. Beautiful life like ancient Sculpture via Archaeologia dei Nebrodi.
Italian Region: Sicily
Sicily, the largest island in the Mediterranean, is just off the toe of Italy's boot. It has been a crossroads of cultures for 3,000 years, a history reflected in its diverse architecture, cuisine and ancient ruins. Palermo, the capital, offers colorful street life, bustling markets and Byzantine mosaics at the Cappella Palatina. On Sicily's eastern edge is Mt. Etna, Europe's highest active volcano.
–facebook.com/pages/Megara-Hyblaea
Megara Hyblaea – perhaps identical with Hybla Major – is the name of an ancient Greek colony in Sicily, situated near Augusta on the east coast, 20 kilometres north-northwest of Syracuse, Italy, on the deep bay formed by the Xiphonian promontory.
Museo Mandralisca di Cefalù. Vaso plastico (askos) a forma di testa di negroide. IV-III secolo a.C.
You can use google translate if you can't read Italian – Sola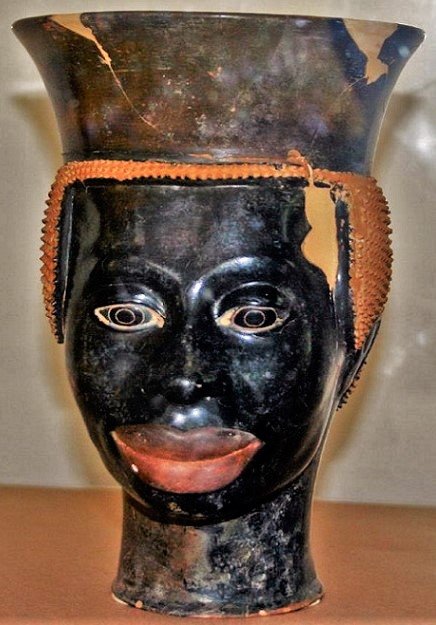 Museo Archeologico A. Salinas di Palermo. Vaso plastico configurato a testa di negro. Produzione attica. V secolo a.C.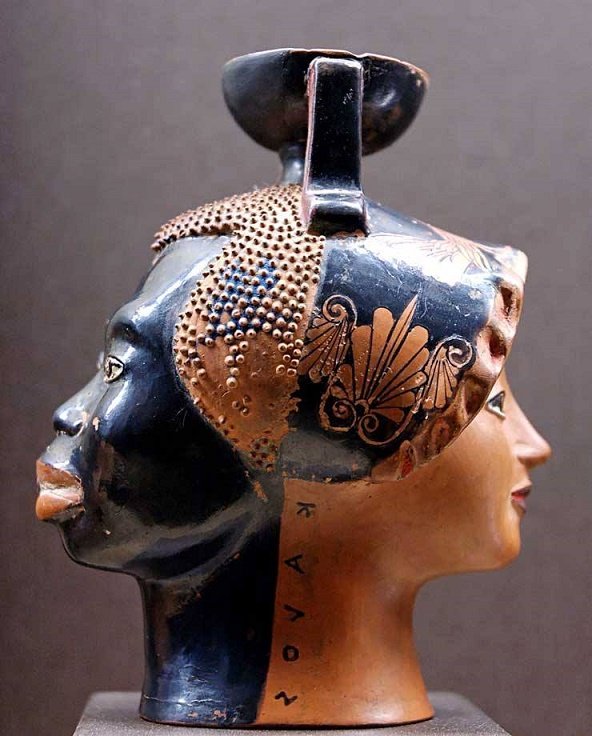 Capolavori dell'arte antica:
Vaso plastico ariballico gianiforme con volti di etiope e di donna. Produzione attica. Fine VI – inizi V secolo a.C.
–Museo del Louvre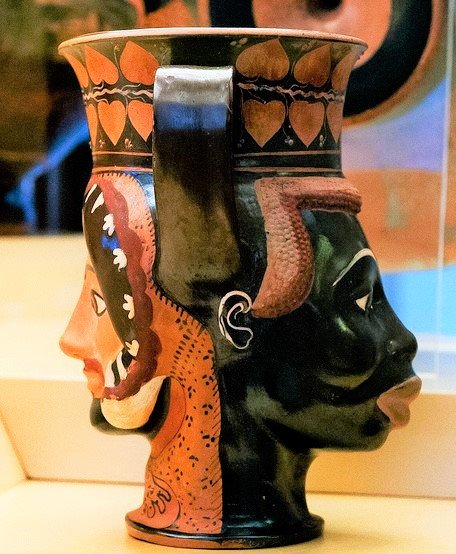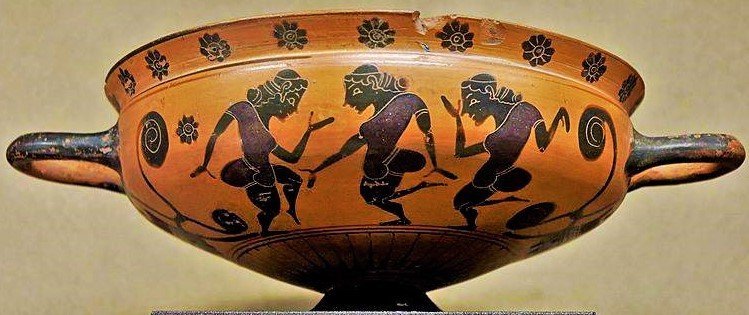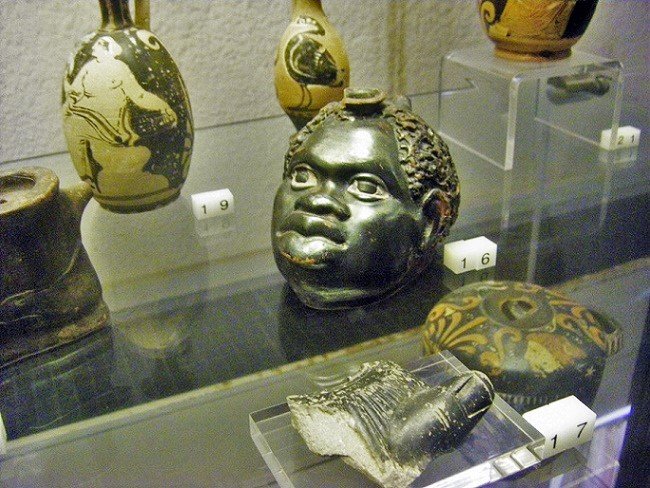 Museo Archeologico Baglio Anselmi di Marsala (TP, antica Lilybaion/Lilybaeum). Vaso ariballico a vernice nera a forma di testa di giovane Africano. IV secolo a.C.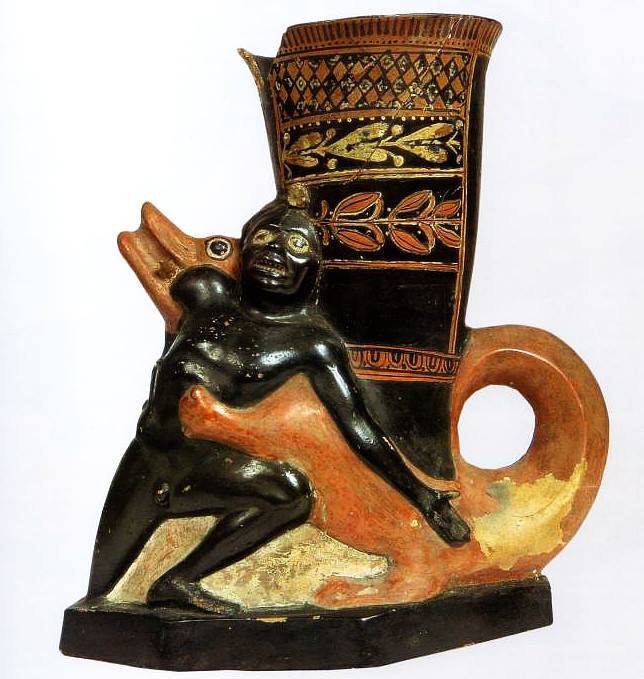 Museo Civico di Castello Ursino, Catania. Rython in forma di coccodrillo che mangia un uomo nero, dalla collezione Biscari. Provenienza: Kamarina. 430-410 a.C.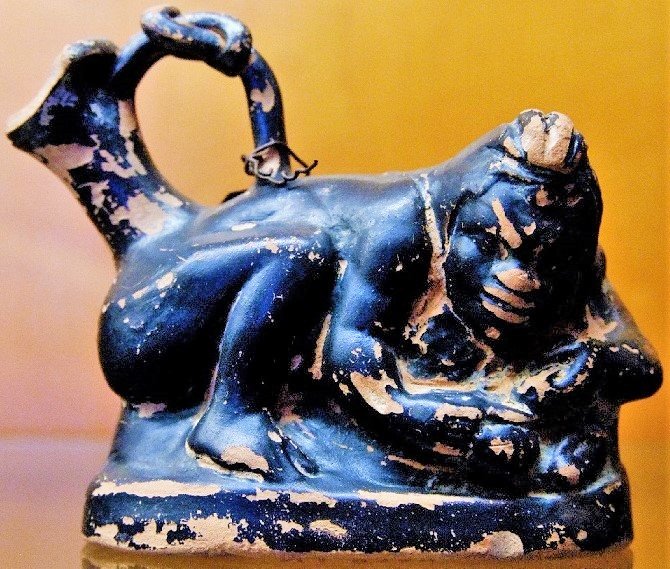 Museo Archeologico A. Salinas di Palermo. Aryballos plastico a vernice nera a forma di giovane africano accovacciato. IV-III secolo a.C.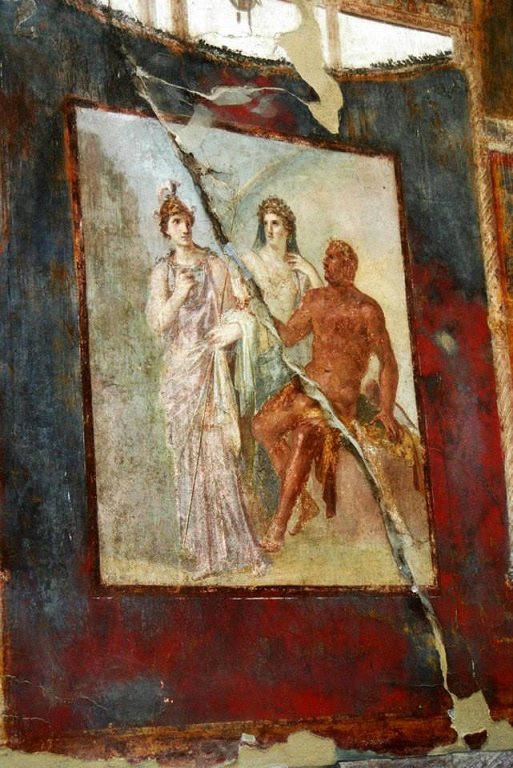 Scavi archeologici di Ercolano.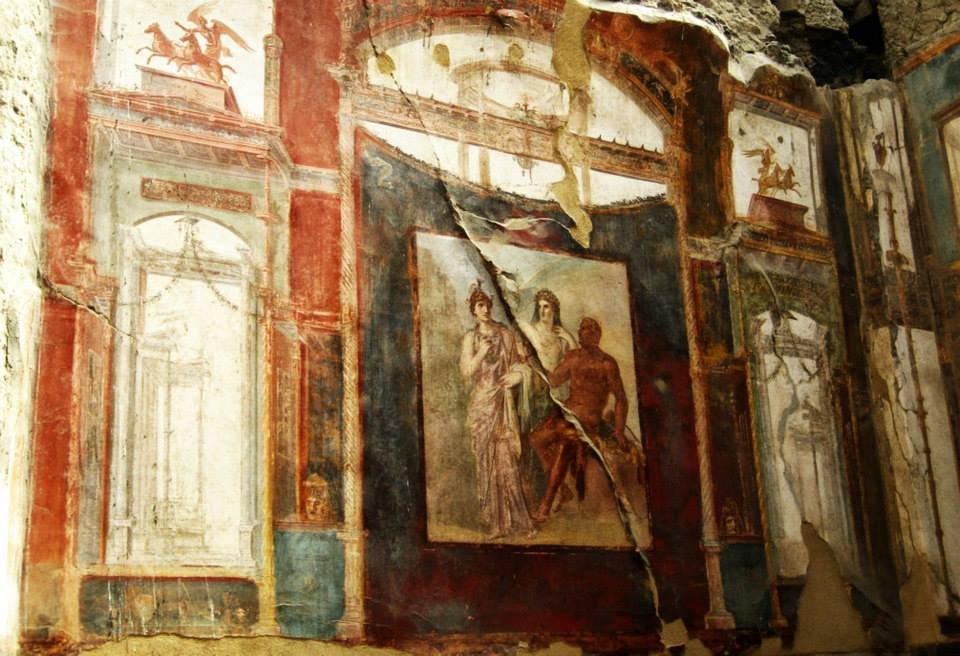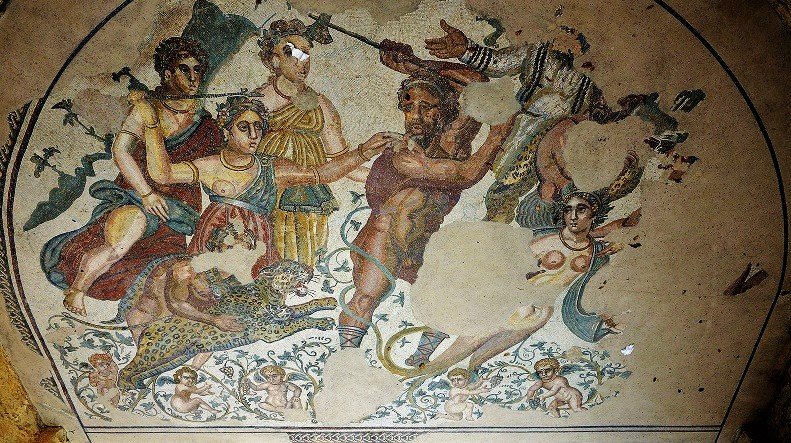 Splendori della Villa Romana del Casale.
Abside del triclinio con raffigurazione del mito di Licurgo: la ninfa Ambrosia sta per essere assalita dal re tracio Licurgo, ostile al culto dionisiaco, ma viene salvata da Dioniso (in parte visibile alle spalle della ninfa) attraverso la metamorfosi della vite, i cui tralci avviluppano Licurgo. Quest'ultimo è a sua volta aggredito da un gruppo di menadi che brandiscono armi e da una pantera incitata da un satiro, provenienti da sinistra.
Villa Romana del Casale: imbarco delle belve per le venationes, dettaglio.
There are over 4,000 photos and videos on this site below.
–facebook.com/Archeologia-dei-Nebrodi
If you have time & patience, I'm sure you can find much more interesting things. Unfortunately research like this takes time & money. – Sola