Curious looking things.
When the plaster first originally fell off, it was covered up again for 8 years. I'm not sure as to why the government/archaeologist covered it up but  I watched countless documentaries and read different theories world wide on these images; No definite conclusion on this matter. People can't seem to agree on what this is.
The facade of the Temple of Seti I
Inside the temple 
The hypostile room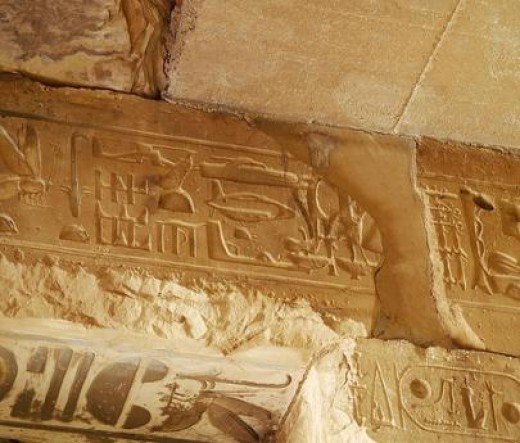 Curios looking things, aren't they? There are so many blogs, websites and forums that it is quite overwhelming. I will share with you  a few more curious anomalies/images around the world below. -Sola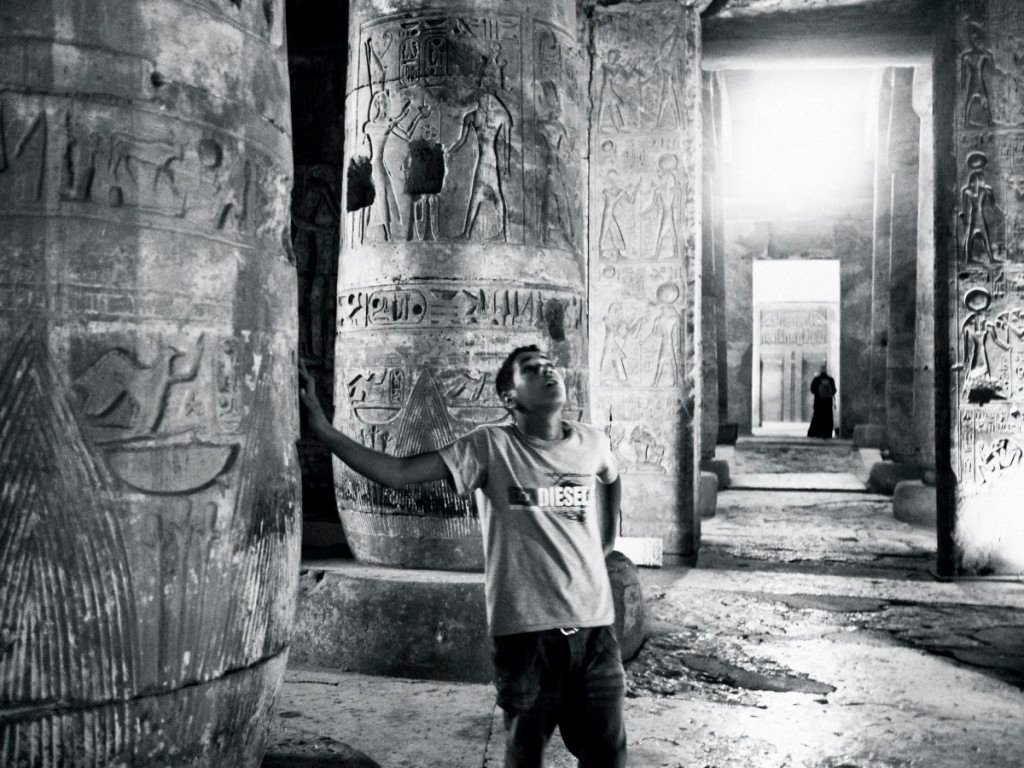 Any early photo of Abydos from the Brooklyn Museum.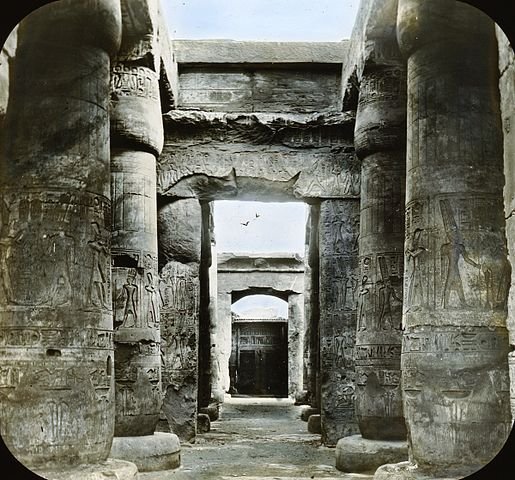 Life worth living and making everyday not so boring. -Sola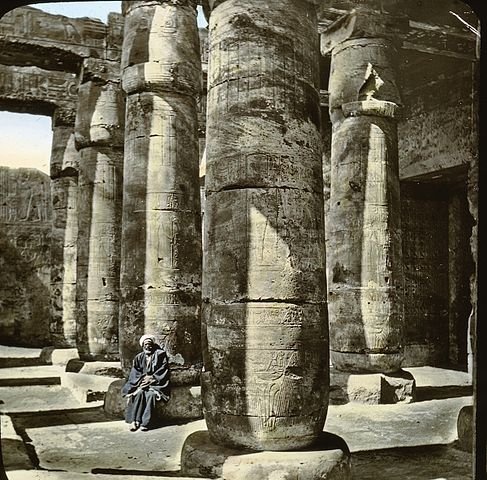 The Kebra Nagast  or The Glory of the Kings, is a 14th-century account written in Ge'ez of the origins of the Solomonic line of the Emperors of Ethiopia. The text, in its existing form, is at least 700 years old and is considered by many Ethiopian Christians and Rastafari to be an inspired and a reliable work.
Quote:
Even The ancient book of Kebra Nagast speaks of an old Ethiopian legend of King Solomon flying from Israel to meet The Queen of Sheba. – David Childress
David Hatcher Childress is an American author, and the owner of Adventures Unlimited Press, a publishing house established in 1984 specializing in books on unusual topics such as ancient mysteries.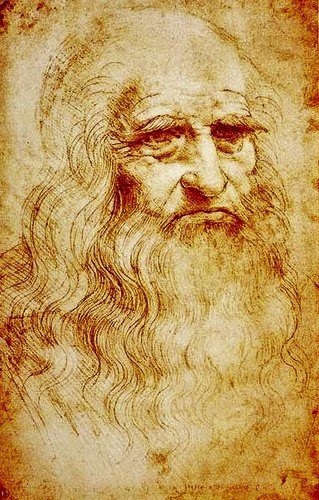 Leonardo Da Vinci's self portrait c.1512 above
–all-art.org/early_renaissance/leonardo_da_vinci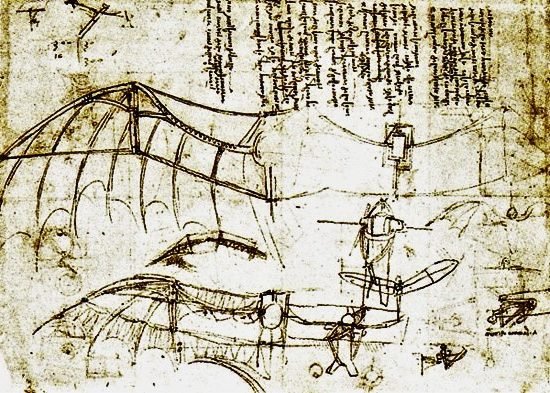 Leonardo da Vinci, Study of a Large Wing with Manoeuvrable Tips, Codice Atlantico, Biblioteca Ambrosiana, Milan.
Leonardo was convinced that man could achieve his objective of flight only by imitating the natural movements of birds and other winged animals.
Could Leonardo da Vinci fly? In our video you can find the answer to this question according to Edoardo Zanon, one of the curators of the Leonardo3 exhibition in Milan.
Find more about Leonardo da Vinci on leonardoinmilan.com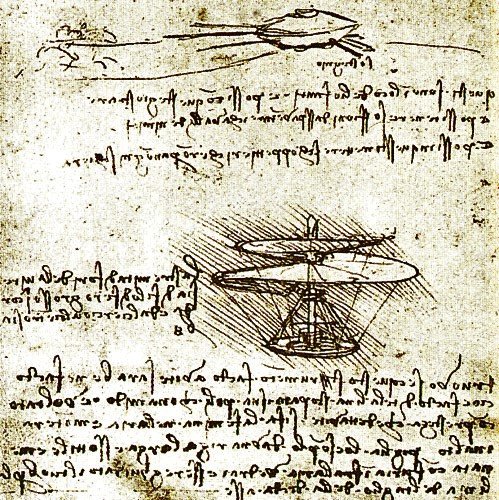 Leonardo da Vinci, Helical Airscrew, c.1487,
Manuscript B, Institut de France, Paris.
The airscrew may be regarded as the ancestor of the modern helicopter. The plan, long pursued by Leonardo, for a flying machine that used only human muscular energy failed because he did not manage to find a system of propulsion that corresponded to the supporting strength of the wings.
livescience.com/49210-leonardo-da-vinci-futuristic-inventions
The first aviator Abbas Ibn Firnas?
Also known as Abbas Abu al-Qasim ibn Firnas ibn Wirdas al-Takurini, was an Andalusian polymath: an inventor, physician, engineer, Andalusian musician, and Arabic-language poet. Often said to be of Berber descent, he was born in Izn-Rand Onda, Al-Andalus (today's Ronda, Spain), lived in the Umayyad Emirate of Córdoba, and is reputed to have attempted flight.
The crater Ibn Firnas on the Moon is named in his honor, as well as the Ibn Firnas Airport in Baghdad and one of the bridges over the Guadalquivir river in Cordoba.
Ibn Firnas is a lunar impact crater on the far side of the Moon, in honour of Abbas Ibn Firnas, a polymath from Andalucia who, in the 7th century, devised a chain of rings that could be used to simulate the motions of the planets and stars.
Abbas Ibn Firnas Statue Baghdad air port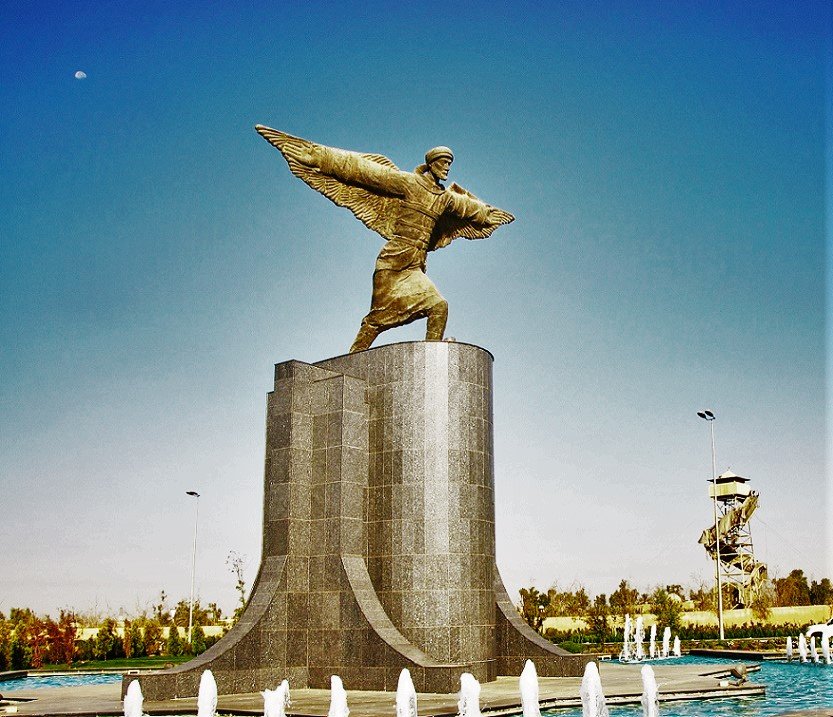 Among other very curious experiments which he made, one is his trying to fly. He covered himself with feathers for the purpose, attached a couple of wings to his body, and, getting on an eminence, flung himself down into the air, when according to the testimony of several trustworthy writers who witnessed the performance, he flew a considerable distance, as if he had been a bird, but, in alighting again on the place whence he had started, his back was very much hurt, for not knowing that birds when they alight come down upon their tails, he forgot to provide himself with one.
The Winged Victory of Samothrace, also called the Nike of Samothrace, is a 2nd-century BC marble sculpture of the Greek goddess Nike.
I find this photo above quite curious as to why the original artist would put straps on the back of the wings of this statue?
All about history from myths and legends magazine.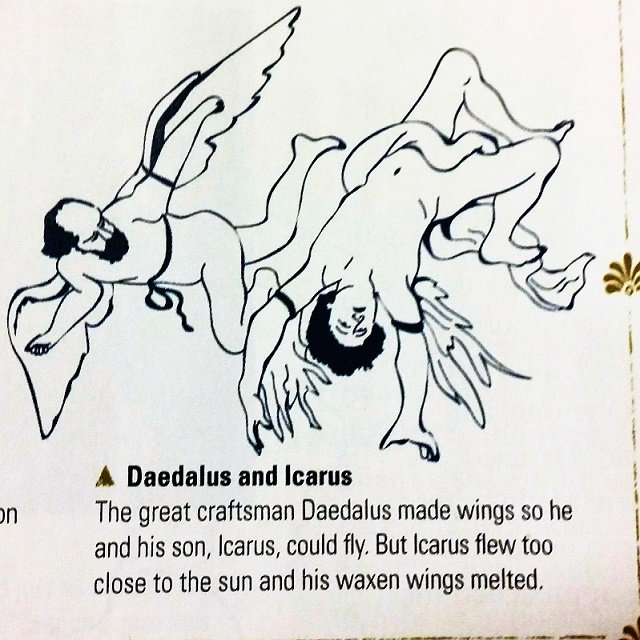 – Issue 01 printed in the UK by IP Imagine publishing – www.imaginebookshop.co.uk
Daedalus builds wings so he and his son can escape Minos, but Icarus doesn't listen and flies too close to the sun.
The Storyteller series is currently available for purchase on iTunes.
The myth of Daedalus and Icarus – Greek Myths – Greek Mythology
Sometimes life seems stranger than fiction.
NASA scientist Ram Prasad Gandhiraman, who started an online petition against an ISC lecture on ancient aviation, on why we must fight pseudo-science.
Contribution of ancient civilizations, be it Indian or Mesopotamian, are highly valued by international experts in the field. The contributions made by ancient Indians in astronomy, mathematics, art and architecture cannot be refuted.
Full video of 102nd Indian Science Congress below
Claims made by Capt Bodas that ancient aeroplanes could move from planet to planet are inline with the parliamentarians' preposterous comments on eulogising the past and I see a commonality between the two. I will only be happy to be proven wrong. – NASA scientist Ram Prasad Gandhiraman.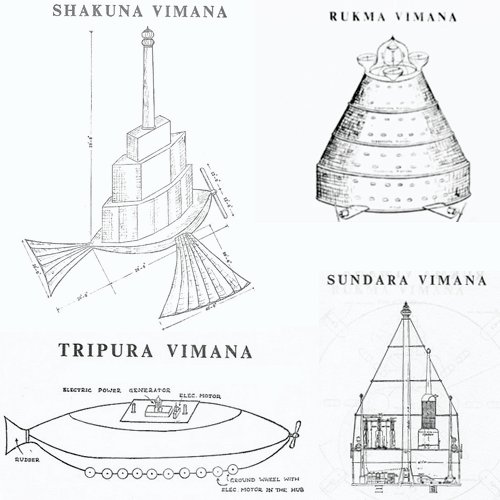 Source: Read More> Great article
Shivkar Bapuji Talpade, Indian scholar was the first man who flew a flying machine over Chowpatty in 1895, eight years before the American siblings, Wright brothers. He constructed and flown an unmanned airplane in 1895. Talpade lived inMumbai and was a scholar of Sanskrit literature and the Vedas. He belonged to the Pathare Prabhu community who were the early settlers of Mumbai city.
Alberto Santos-Dumont was a Brazilian aviation pioneer.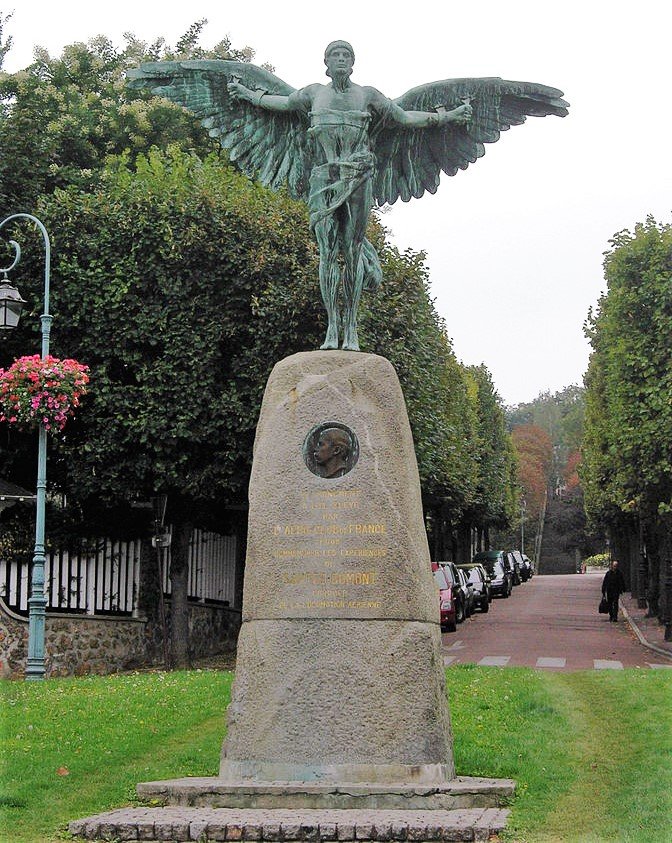 Monument to Santos-Dumont in Saint-Cloud, France
The heir of a wealthy family of coffee producers, Santos-Dumont dedicated himself to aeronautical study and experimentation in Paris, France, where he spent most of his adult life.
Alberto Santos-Dumont, Brazil – Smithsonian Education
Santos-Dumont is a small lunar impact crater that lies in the northern end of the Montes Apenninus range at the eastern edge of the Mare Imbrium.
The American Office of Naval Research in San Diego, California named one of its research airships the 600B Santos Dumont.
Were the Wright brothers really first? Not in Brazil – CNET
On December 17th, 1903, Orville and Wilbur Wright flew their Wright Flyer for the first time. This marked man's first journey through the skies… Right?
The first powered flight by the Wright Brothers took off on December 17, 1903, in North Carolina. The flight lasted 12 seconds and covered 120 feet.
The Wright Brothers were NOT the first to fly a plane – a German pilot beat them to it two years earlier in a flying car, claims leading aviation journal.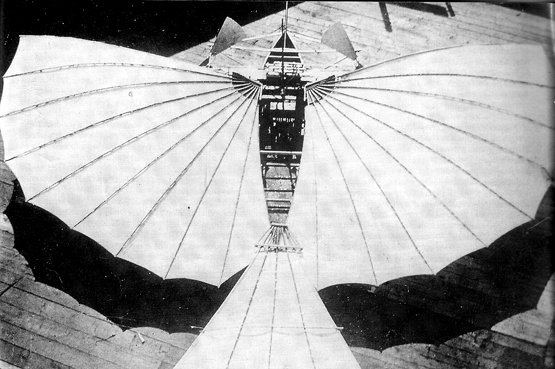 Gustave Albin Whitehead, born Gustav Albin Weisskopf, was an aviation pioneer who emigrated from Germany to the United States where he designed and built gliders, flying machines and engines between 1897 and 1915.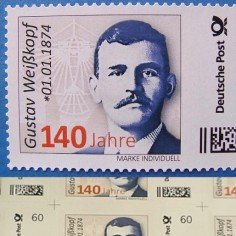 Read more: http://www.dailymail.co.uk/sciencetech/article-2327286/The-Wright-Brothers-NOT-fly-plane–German-pilot-beat-years-earlier-flying-car-claims-leading-aviation-journal.html#ixzz3dufXvivD
Follow us: @MailOnline on Twitter | DailyMail on Facebook
Human's capability of flight comes down to four main forces:
lift, gravity, thrust and drag. But how do these forces work together (or against each other) to make human flight possible?
Subscribe: http://testu.be/1FjtHn5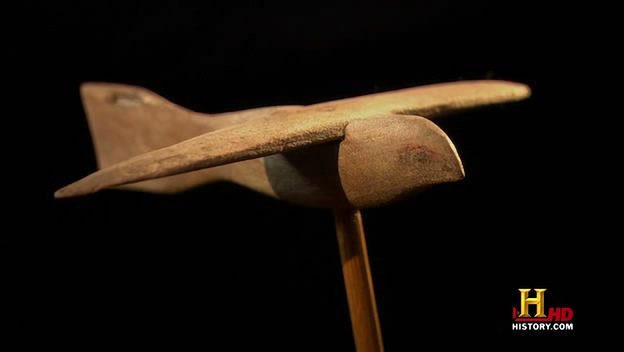 The Saqqara Bird is a bird-shaped artifact made of sycamore wood, discovered during the 1898 excavation of the Pa-di-Imen tomb in Saqqara, Egypt. It has been dated to approximately 200 BCE, and is now housed in the Museum of Egyptian Antiquities in Cairo.
The Saqqara Bird has a wingspan of 180 mm (7.1 in) and weighs 39.12 g (1.380 oz).Its function is not understood because of a lack of period documentation.
A 1500 year old pre-columbian artifacts (below)
In 1994, three Germans, Algund Eenboom, Peter Belting and Conrad Lübbers, decided to create a scale model of the "airplane".
Hidden away in the Istanbul Archaeology Museum in Turkey for a quarter of a century.
An ancient Japanese rock painting (Below), circa 5000 BC.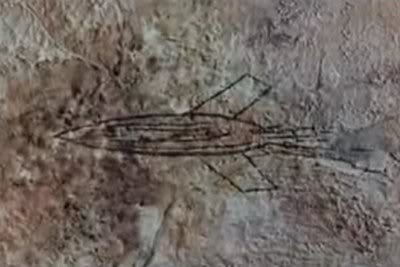 This is just a few examples on this peculiar subject. Theories run from an ancient catastrophe that made man kind start all over again and others that are so far out, it's hard for the average person to wrap their heads around.  There were too many websites to list but you can search further on your own.  Enjoy exploring!
The information contained on this site is intended for educational purposes only.
"Copyright Disclaimer Under Section 107 of the Copyright Act 1976, allowance is made for "fair use" for purposes such as criticism, comment, news reporting, teaching, scholarship, and research. Fair use is a use permitted by copyright statute that might otherwise be infringing. Non-profit, educational or personal use tips the balance in favor of fair use.