Headed Magic Crystal Amulet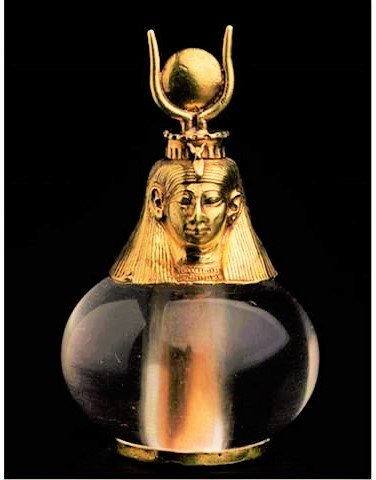 743-712 BC From the Napatan Period, reign of Piye (Piankhy), found at el-Kurru, Sudan. The crystal ball amulet is surmounted by a gold head of Hathor crowned with disc and horns. The ball is bored vertically and has a gold disc at the base on which it stands. This probably used to contain substances believed to have magical properties. Piye was a Kushite king and founder of the 25th Dynasty who ruled Egypt from 753/752 BC to c. 722 BC – Egyptian Pharaoh.
Exhibit Museum of Fine Arts Boston
mfa.org/collections/object/hathor-headed-crystal-pendant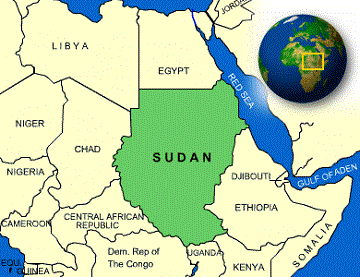 Hathor is an Ancient Egyptian goddess who personified the principles of joy, feminine love, and motherhood. She was one of the most important and popular deities throughout the history of Ancient Egypt. Hathor was worshiped by royalty and common people alike in whose tombs she is depicted as "Mistress of the West" welcoming the dead into the next life. In other roles she was a goddess of music, dance, foreign lands and fertility who helped women in childbirth, as well as the patron goddess of miners.
The cult of Hathor predates the historic period, and the roots of devotion to her are therefore difficult to trace, though it may be a development of predynastic cults which venerated fertility, and nature in general, represented by cows.
Hathor is commonly depicted as a cow goddess with horns in which is set a sun disk with Uraeus. Twin feathers are also sometimes shown in later periods as well as a menat necklace. Hathor may be the cow goddess who is depicted from an early date on the Narmer Palette and on a stone urn dating from the 1st dynasty that suggests a role as sky-goddess and a relationship to Horus who, as a sun god, is "housed" in her.
The Ancient Egyptians viewed reality as multi-layered in which deities who merge for various reasons, while retaining divergent attributes and myths, were not seen as contradictory but complementary. In a complicated relationship Hathor is at times the mother, daughter and wife of Ra and, like Isis, is at times described as the mother of Horus, and associated with Bast.
The cult of Osiris promised eternal life to those deemed morally worthy. Originally the justified dead, male or female, became an Osiris but by early Roman times females became identified with Hathor and men with Osiris.
The Ancient Greeks sometimes identified Hathor with the goddess Aphrodite.