Map Of The Roman Empire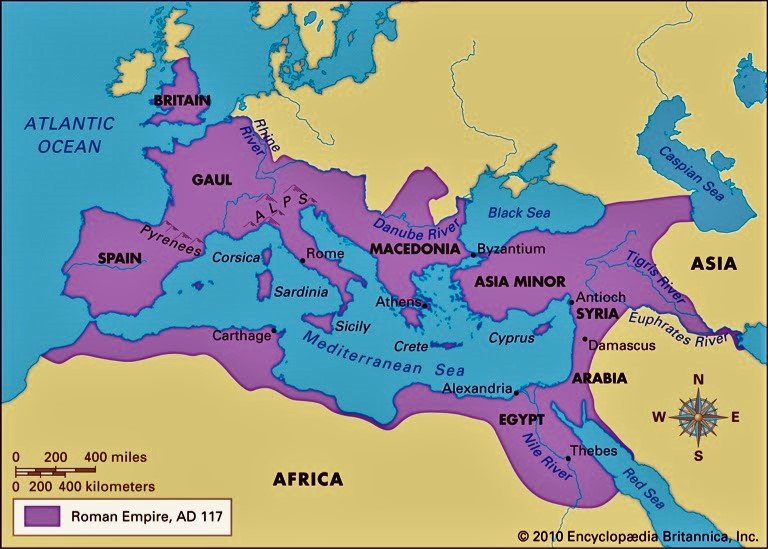 The most complete skeleton studied was that of a 14-year-old girl, who the museum curators have named "The Lant Street teenager". Analysis of her DNA and chemicals in her teeth show that she grew up in North Africa. Her mitochondrial DNA lineage (passed down on the maternal line only) is common in southern and Eastern Europe.

The teenager had blue eyes and yet there were things about her skeleton that suggested some she had Sub-Saharan African ancestry. Like many people living in the capital today, she had traveled a long distance to be in London.
The Mansell Street man

Archaeologists build up a picture of individuals from the belongings they are buried with. But "The Mansell Street man" was found with nothing. According to Dr Rebecca Redfern, another Museum of London curator, until the emergence of new ancient DNA and chemical analysis techniques, these were the people who had slipped through the cracks of history.
"Most of the human remains in our collection don't have any coffin plates or any sort of biographical information, so by doing these types of studies we are able to show where people came from and learn more about them as a person, about aspects of their physical appearance, and so we can really give people back their voices," she said.
The analysis showed that Mansell Street man was over 45 years old with very dark brown hair and brown eyes. His mitochondrial DNA line was from North Africa and his remains show African traits as well.
However, the chemical make-up of his teeth shows he grew up in London. His skeleton indicates that he had a form of bone disease that today is associated with diabetes caused by a protein-rich diet. That has come as a huge surprise to researchers because in modern populations this is a disease that mostly afflicts white males from the West. So the discovery will be of great interest to medical researchers.
DNA study finds London was ethnically diverse from start – BBC News