Nationality: (Johannesburg) South African
Ethnicity: African.
GLAMOUR: How did winning South Africa Swimsuit influence your life and career?
Bianca: Winning South African Swimsuit (Now known as World Swimsuit South Africa) gave me that extra bit of confidence.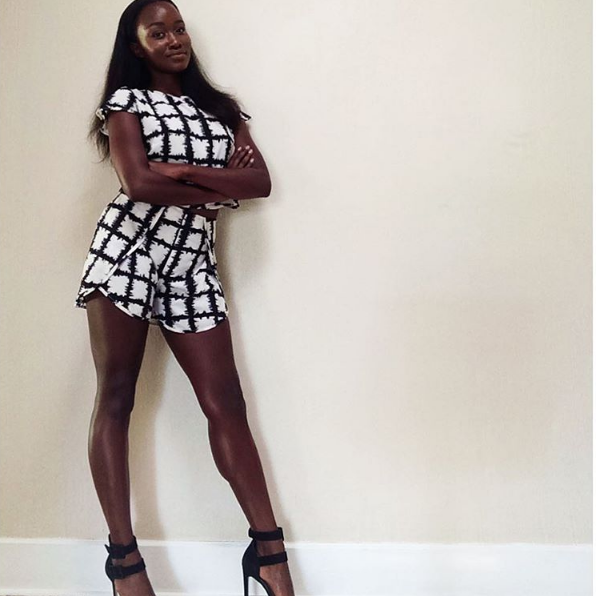 It gave me the feeling that I can actually be a really good model. I also learnt that persistence and dedication can go a long way.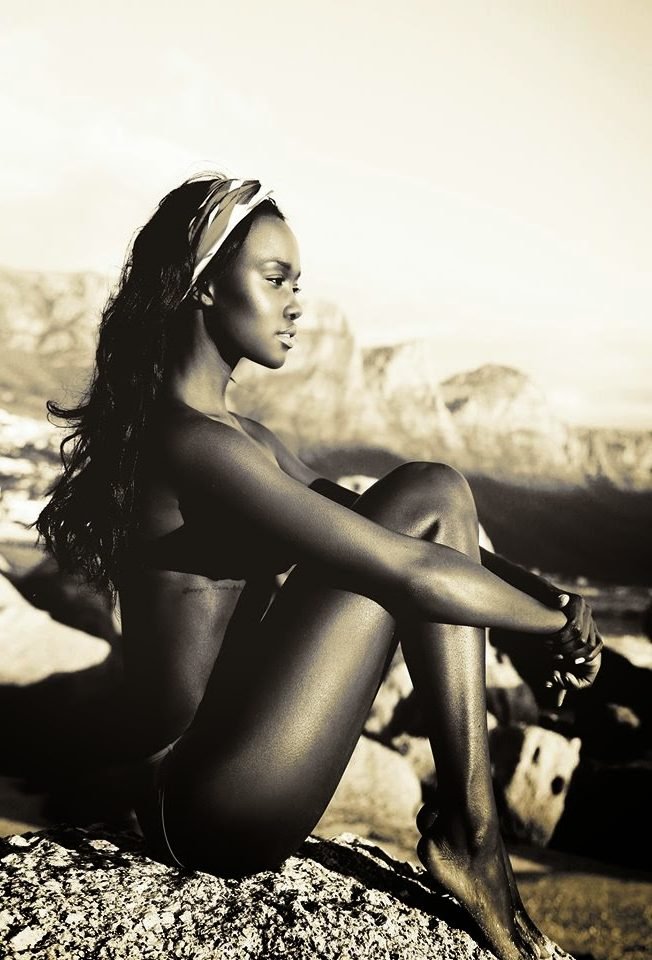 GLAMOUR: What advice would you give to models who want to enter the competition?
Bianca: My biggest advice is that you have to believe in yourself! There is no right or wrong; it's a model search, so they are looking for new talent and new faces. Then you need to gather all your friends and family and help them support you and spread the word to vote for you.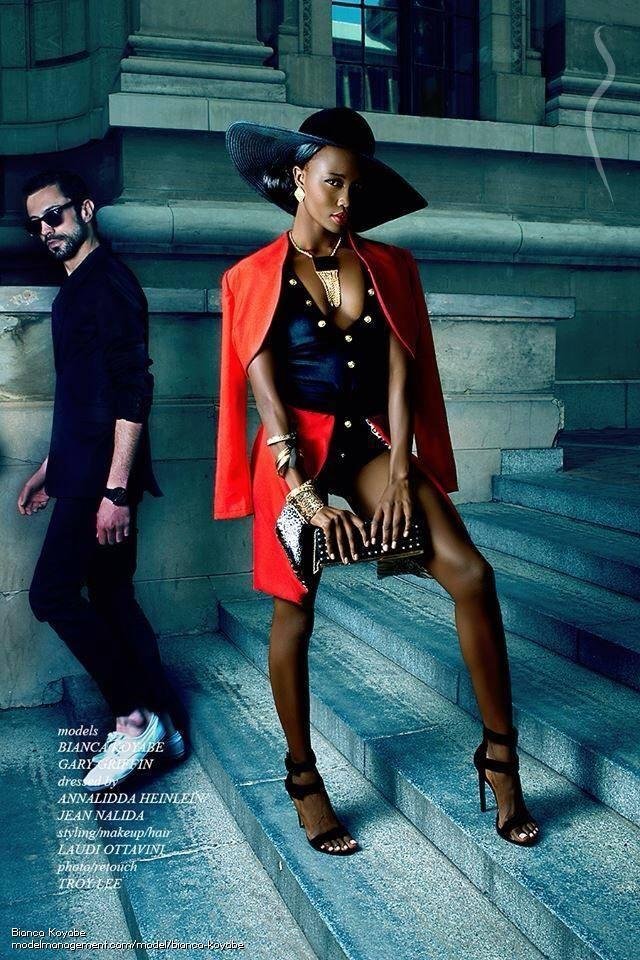 GNC is also the official sponsor of the World Swimsuit South Africa Model Search, so after winning the competition, I was in contact with them [which lead to becoming their South African ambassador]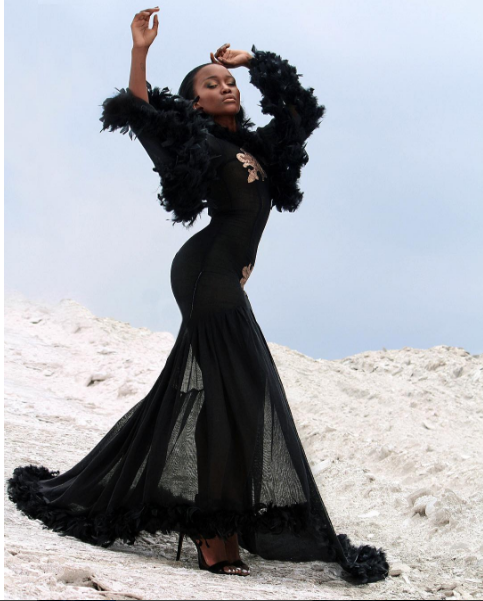 Having graced the pages of many glossies, Bianca Koyabe has been making waves in the South African modelling world and now that she's become an ambassador for GNC South Africa, it won't be long before this beauty goes international! Here she shares her secrets to success.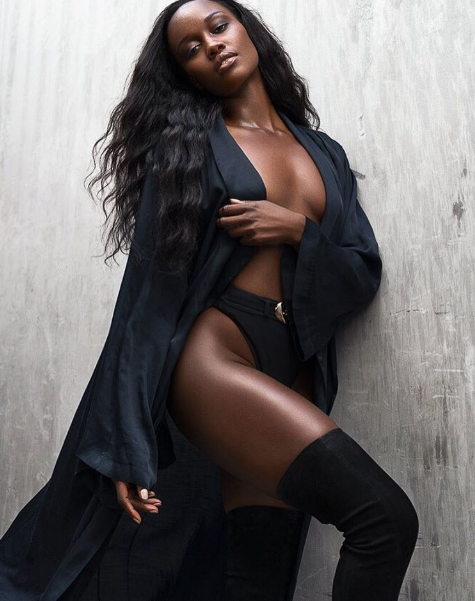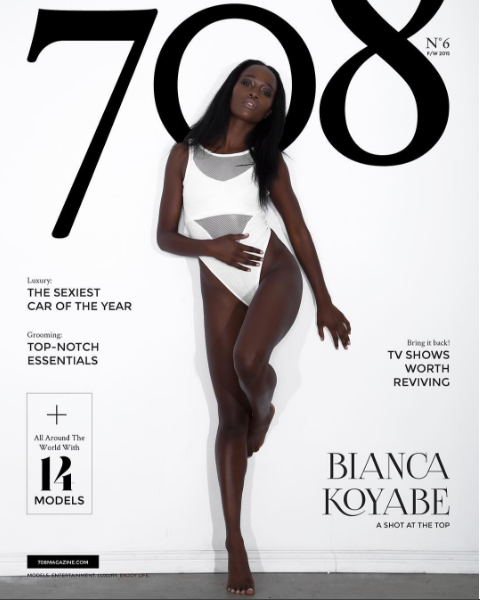 GLAMOUR: Have you always wanted to be a model?
Bianca: My passion for modelling started about 4 years ago. I had always loved being in front of the camera but growing up I actually wanted to be a professional netball player.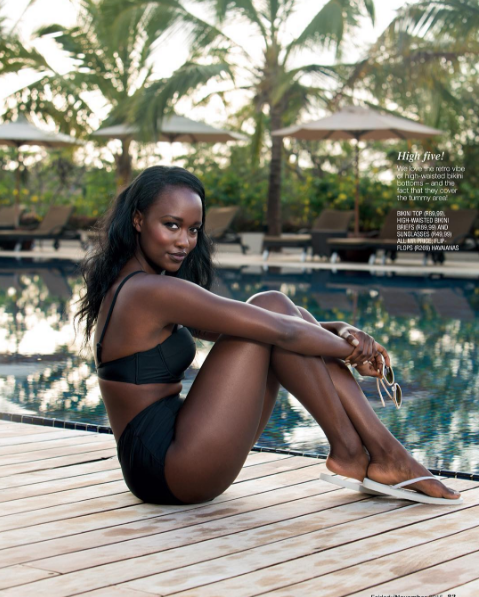 GLAMOUR: How do you keep you award-winning body in shape?
Bianca: I exercise five times a week. I balance it out, strength training three times a week and cardio training twice a week. I drink a lot of green tea and detox teas to make sure my system is always clean. I also do juice cleanses from time to time. I eat healthy and I have one cheat day a week where I indulge a little bit. I drink a lot of water and I make sure that I eat in moderation — that is key!
–glamour.co.za/2015/04/glam-chat-bianca-koyabe/
Netsport Media Showreel: Shot for World Swimsuit at Paradise Sun & Maia Island Resort & Spa, Seychelles
Model: Bianca Koyabe (Ice Models)
Cameramen: Pete Verster-Cohen, Ross Hillier, Richard Hughes
Editor: Richard Hughes
Welcome to the official World Swimsuit Channel. Catch a glimpse of some of the world`s most beautiful Swimsuit Superstars as they are shot by the best photographers, cameramen and directors, in exotic locations across the globe. Subscribe for weekly updates as we launch the stars of the future, feature the most beautiful swimsuits available, and get up close and personal with some of your favorite models.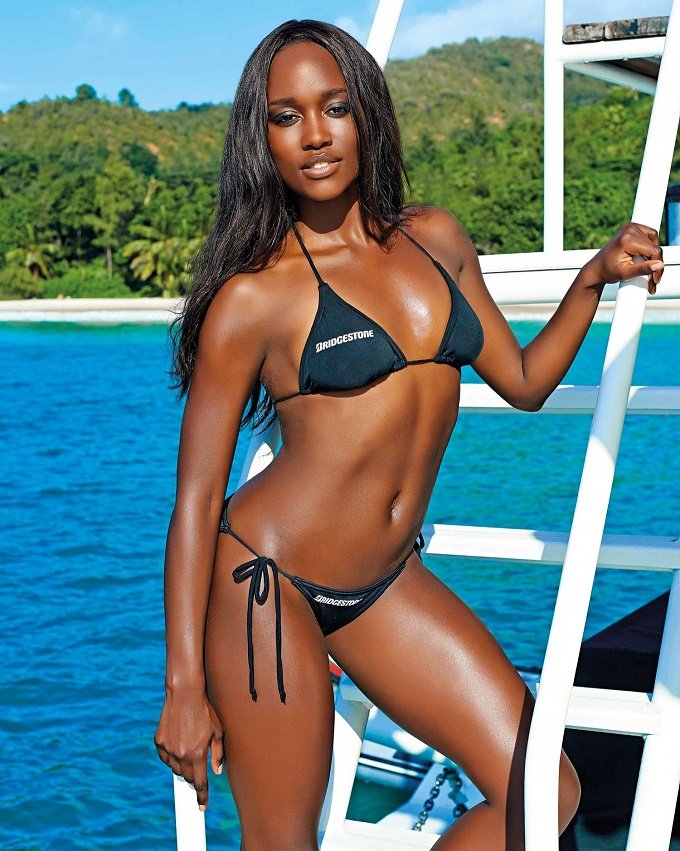 southafrica.worldswimsuit.com/models/profile/bianca-koyabe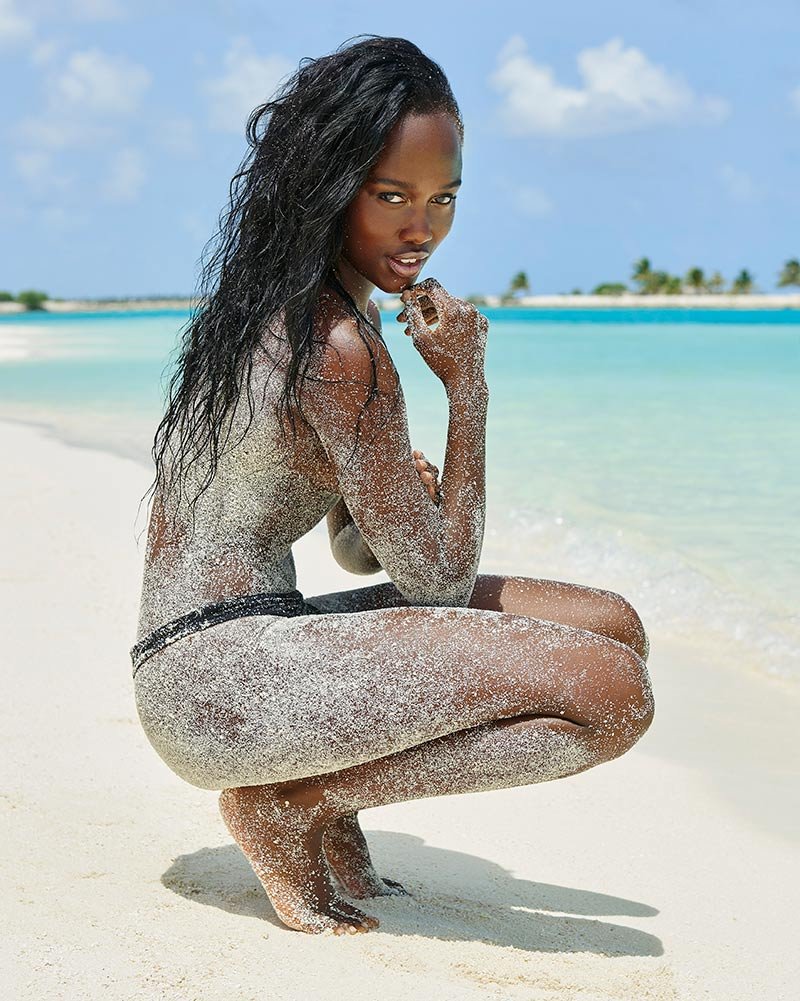 What was it like to win the Model Search competition?
I'm not the traditional swimsuit model, I knew that before I entered. I have a different body-type, different features, and there's no point pretending otherwise. But I figured if SA Swimsuit were going to pick me, it would be because I offer something different. Something new. There were a few nasty comments when I won – some people were unimpressed – but the positivity outweighed it by far. My family has been very supportive – my dad will take any chance he gets to tell people about it.
–Super Rugby | Bianca Koyabe: 'I'm not the traditional swimsuit model …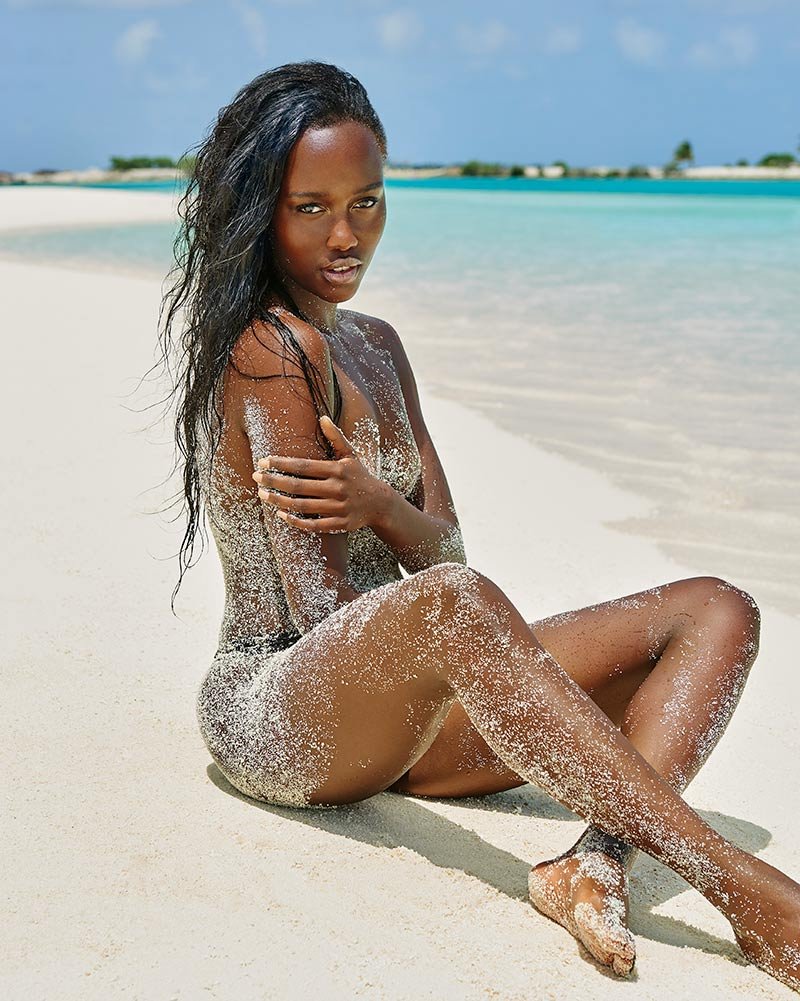 Bianca Koyabe | WorldSwimsuit.com – fashiontv.com
RB: Do you watch what you eat?
BK: Yes! But for the simple reason that my body is my temple and I want to look after it. When I eat well I feel really good. I feel more energized and it helps with my workout schedule, I achieve maximum results. Currently I eat 4-5 small meals a day, consisting of mostly vegetables, eggs and white meat.
RB: What is your biggest achievement to date?
BK: Wow! This question is always so tough because I surprise myself everyday and I am so blessed to have worked with the people that I have. But I would have to say shooting with the World Swimsuit South Africa Team (Former Sports Illustrated) in the Seychelles (2014) and in the Maldives (2015).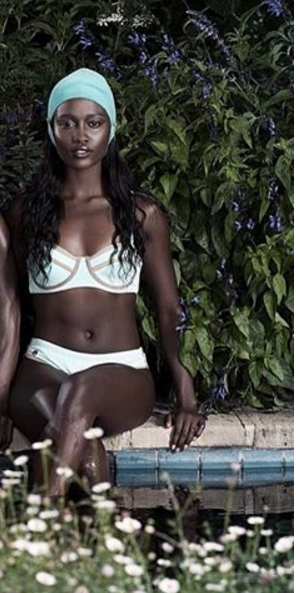 RB: What is your goal from here on out?
BK: My goal from here on out is to continue working towards perfecting my craft. And to be a voice and a role model African girls.
RB: Who is your fave local and international model?
BK: Favourite local model would have to be Charissa Du Plessis and international is Jasmine Tookes.
–Rising Star… Model Bianca Koyabe – Roxy Burger
This was model Bianca Koyabe's first underwater modelling shoot.
The mermaid costume was designed by 21 year old fashion designer Savannah Caster.
The story line is that of love. the mermaid wonders deep into the ocean where she meets the warrior, motionless and she radiates her energy into him thus awakening him. The project was a way of combining and illustrating the artistic skills of South African female creatives and more over Fuaad wanted to change the perspective of how people view mermaids. He says that he couldn't find images of black mermaids so he wanted to create a modern rendition of mermaids and challenge the perception of how mermaids are supposed to look like.
–Bianca Koyabe | Afrikan Princess
Surfing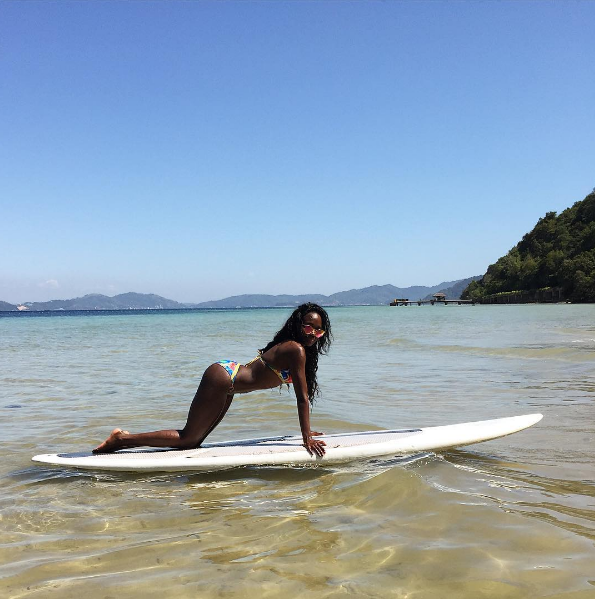 If you could have your choice of any male model/ celeb, who would it be?
[Laughs] Will Smith, he's tall and super funny.
What features do you look for in a guy?
Hmm. Height, good charm, respectable and funny.
Name 5 dos and don'ts when taking Bianca Koyabe on a date?
Don't speak about yourself the whole time, do pull my chair out for me, don't tell me to order a salad, do ask me if I'm enjoying my meal, don't try too hard to impress me.
Travel
Singapore 
Bianca – "The women who inspire me are Lupita Nyong'o, Alek Wek, Joelle Kayembe, Elana Afrika, and Charlize Theron."