Negus is an Amharic word for King. 
The Negus was the Christian king of Abyssinia in the seventh century.
Negus is a royal title in the Ethiopian Semitic languages. It denotes a monarch such as the Bahri Negus of the Medri Bahri in pre-1890 Eritrea and the Negus in pre-1974 Ethiopia.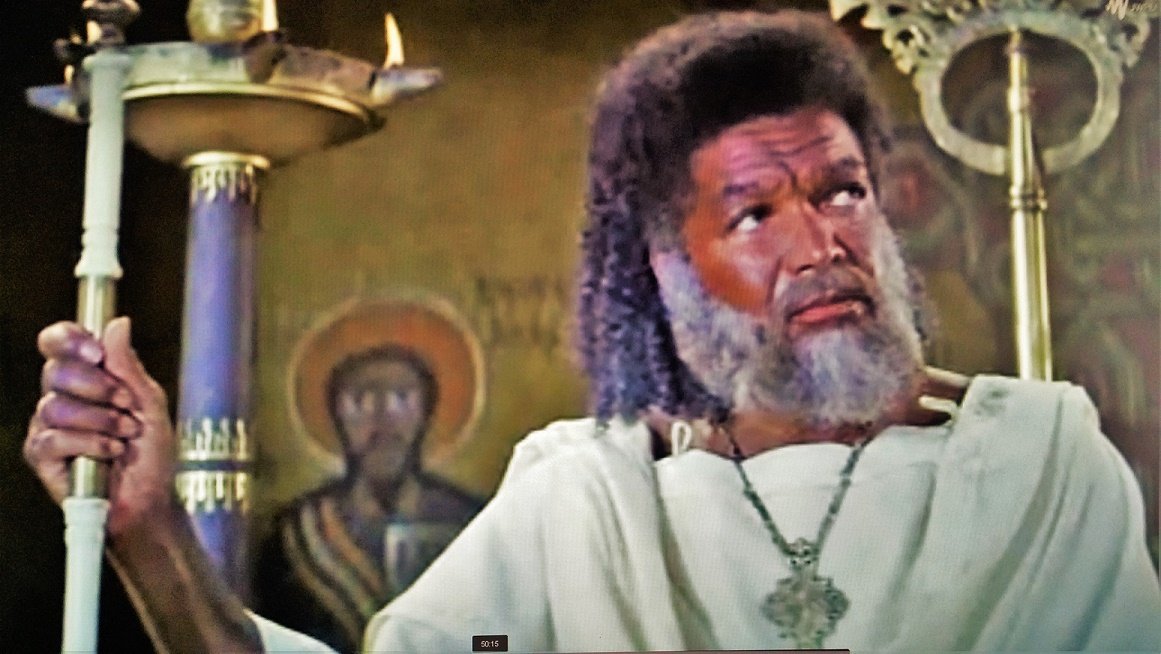 The title has subsequently been used to translate the words "King" or "Emperor" in Biblical and other literature.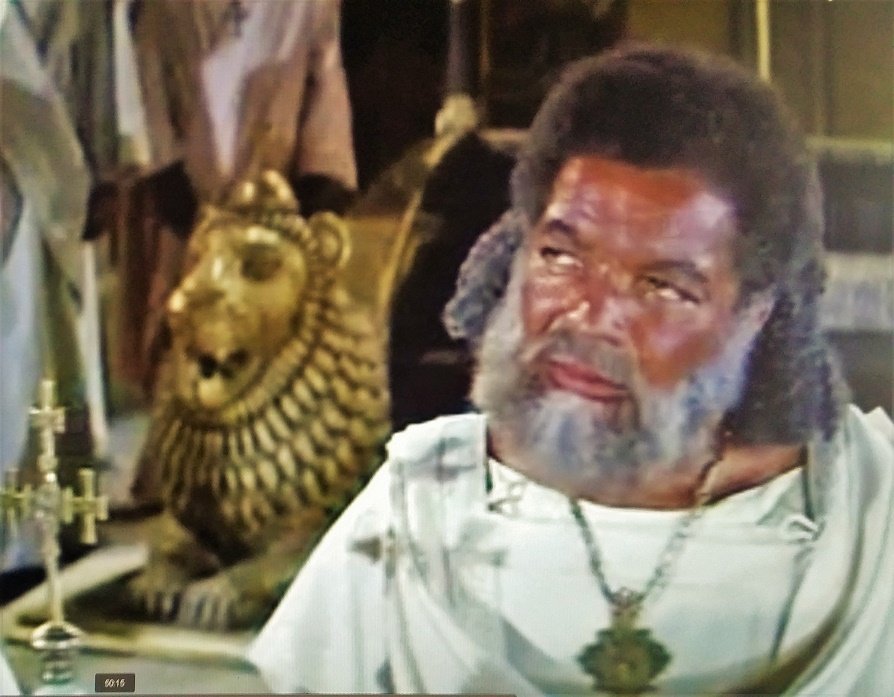 Ethiopian aristocratic and court titles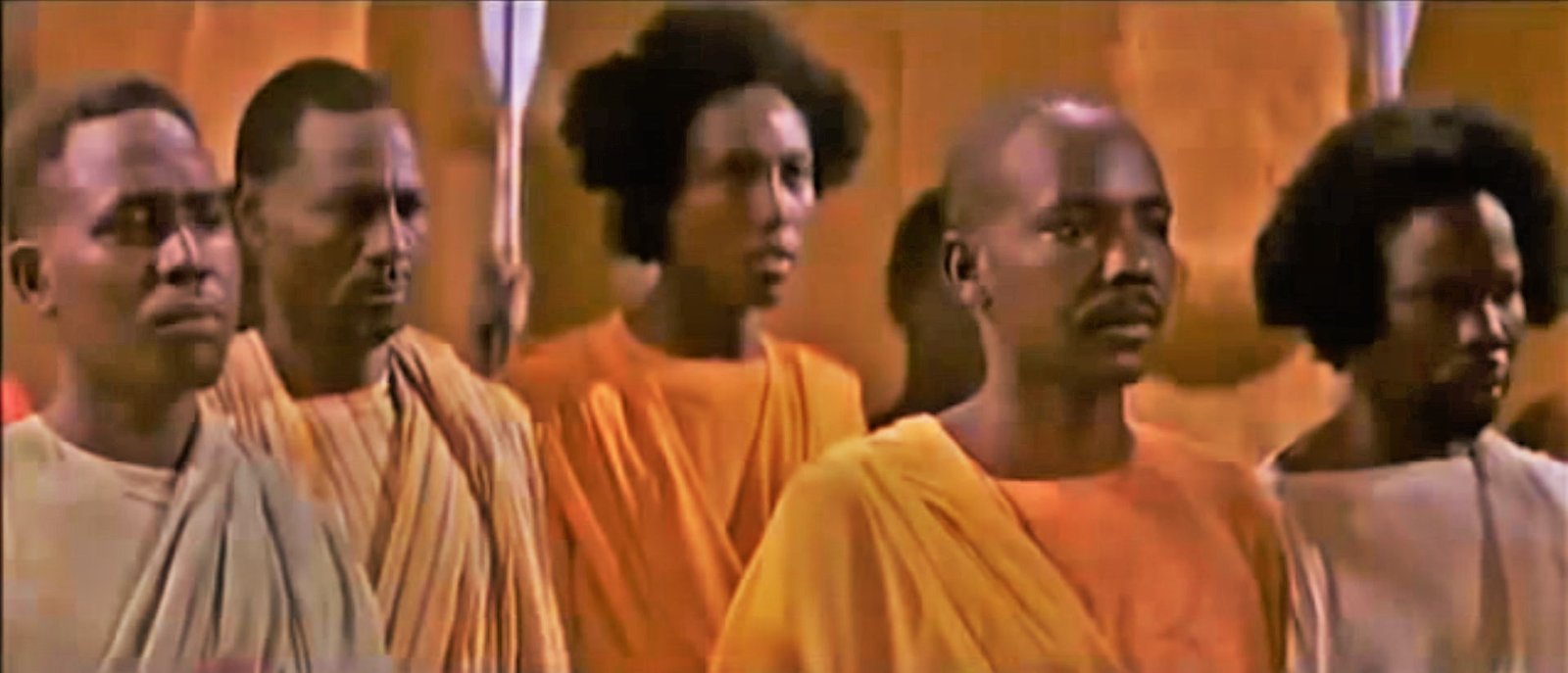 Negus is a noun derived from the Ethiopian Semitic root ngś, meaning "to reign."
In more recent times, it was used as an honorific title bestowed on governors of the most important provinces (kingdoms): Gojjam, Welegaand the seaward kingdom (where the variation Bahr Negasi "King of the Sea", was the ancient title of the ruler of present-day central Eritrea) and later Shewa.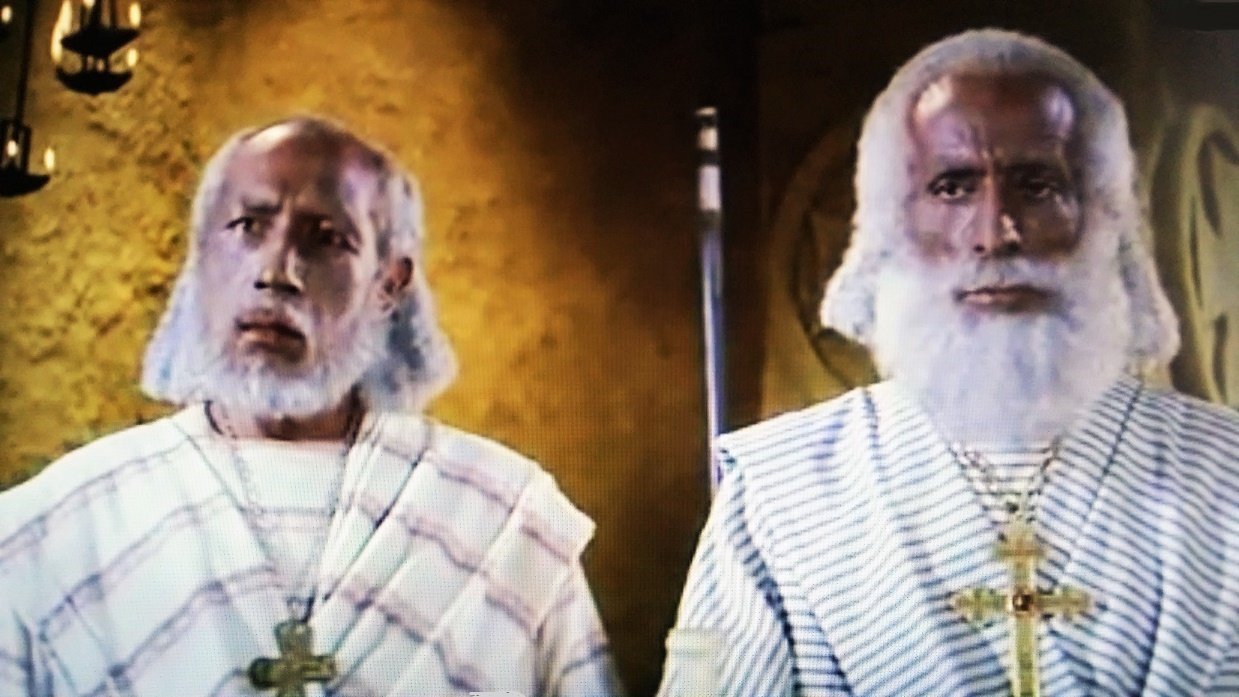 Both uses and the imperial dignity would meet in the person of a regional prince, Lij Kassa Hailu, the third youngest son of Däjazmač Hailu Wolde-Giyorgis, Governor of Qwara Province, by his second wife Woizero Attitaggab.
He rebelled against Empress Menen and her son, the Viceroy Ras Ali II of Yejju, in 1845 and spent the next nine years alternating between rebellion and submission until he was proclaimed Negus at Amba Chera on 19 September 1854, and after the Battle of Derasge proclaimed himself emperor on 8 February 1855 and was crowned as Tewodros II, at Derasge Maryam the next day.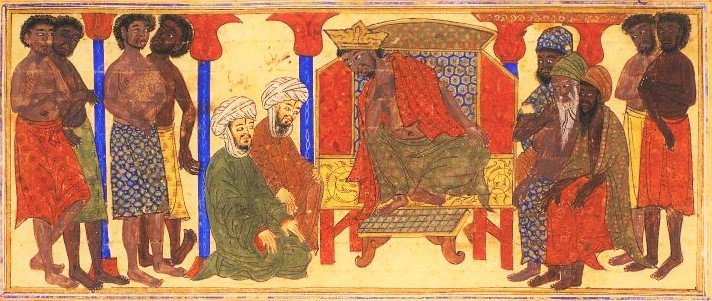 The Negus is just right of center, seated on a high-backed throne which features wings ornamented with arabesque patterns.  His Abyssinian servants stand at the far left and right of the image. Five wooden columns frame the image representing the palace, and are painted blue with red lotus-shaped capitals and bases. The use of bright colors is unusual and suggests Abyssinian influence.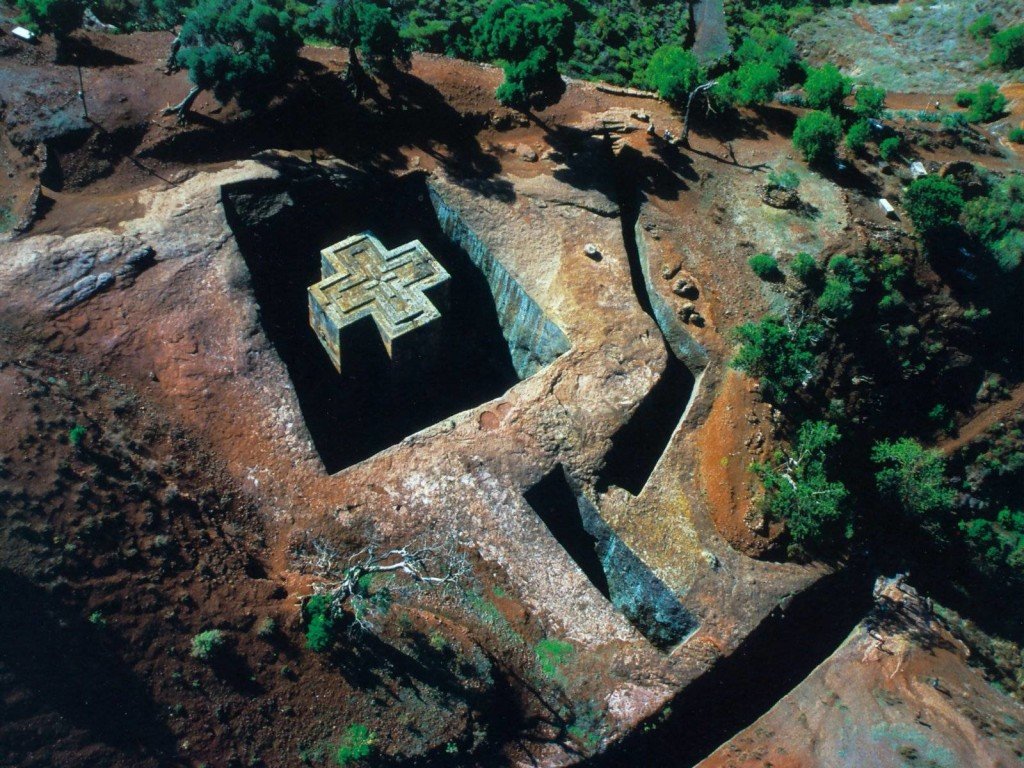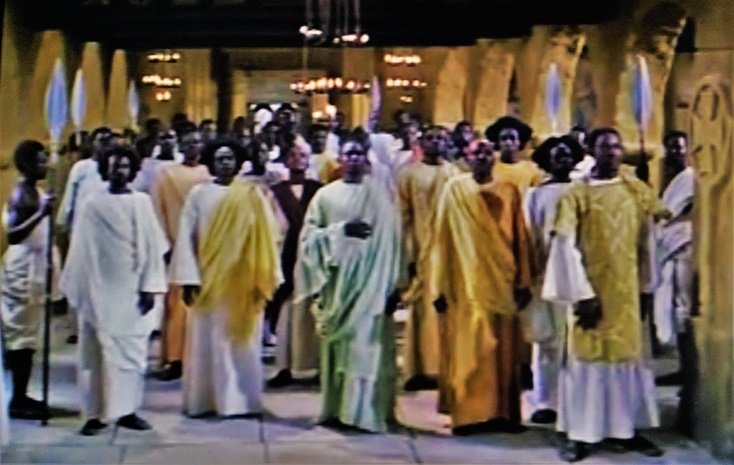 Bowing to the King Najashi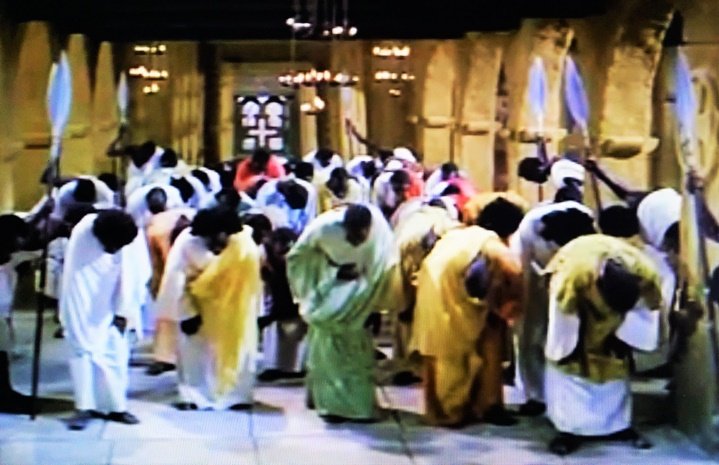 Abyssinia is located in The Kingdom of Aksum, the current northern Ethiopia and Eritrea.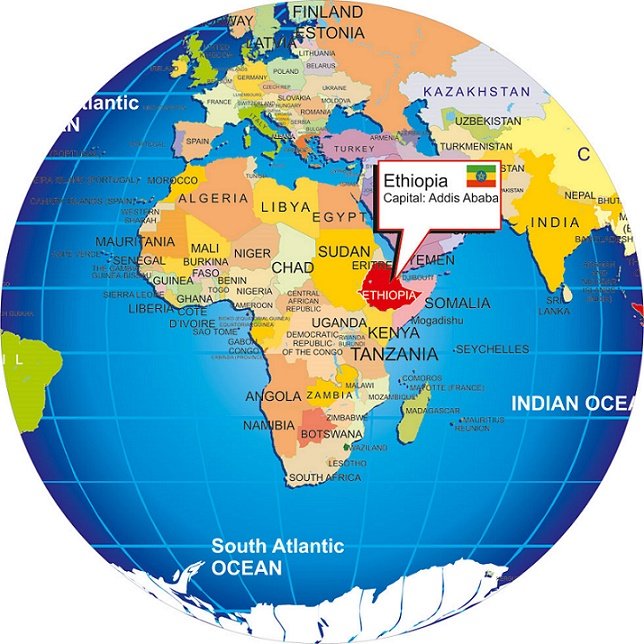 Earl Cameron Played King Najashi / Negus / Negash  in The Message (1976) movie.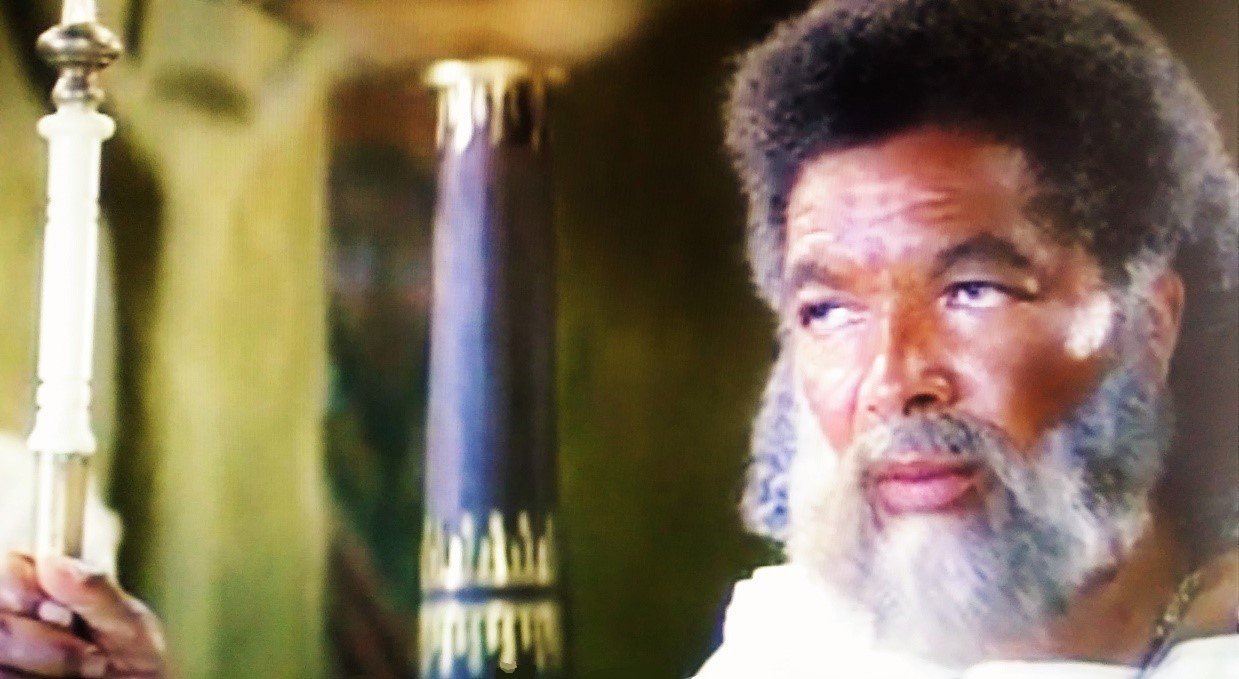 Earl Cameron, CBE is a Bermudian actor. Along with Cy Grant, he is known as one of the first black actors to break the "color barrier" in the United Kingdom.
Ephraim Isaac discussed his book about the history of the Ethiopian Orthodox Tawahido Church and also that of Christianity as a whole in Ethiopia. Not only are there strong Biblical Hebraic elements in the theology, political theory, and liturgical calendar of the Ethiopian Church but there is also a strong influence from Beta Israel and Ethiopian Jews. Besides these Ethiopian Jews and of course, the Orthodox Ethiopians and a few Protestant and roman Catholic Ethiopian Christians, there are in Ethiopia also very large numbers of Muslims and various native beliefs.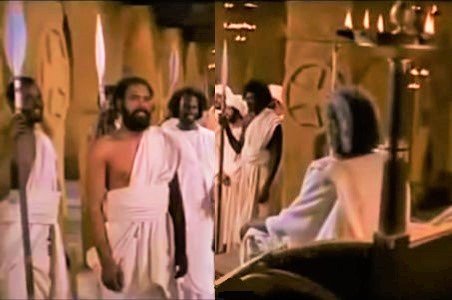 King Negus Negash Najashi of Abyssinia shown below with his trusted priests & royal confidant to his left.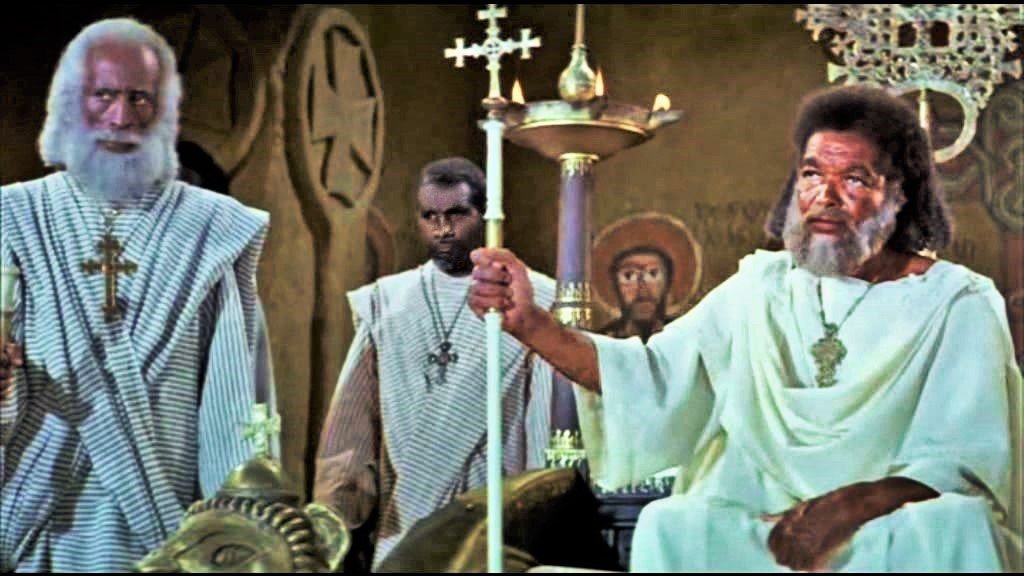 A priest or priestess (feminine) (from Greek πρεσβύτερος presbýteros through Latin presbyter, "elder", or from Old High German priast, prest, from Vulgar Latin "provost" "one put over others", from Latin praepositus "person placed in charge"), is a person authorized to perform the sacred rituals of a religion, especially as a mediatory agent between humans and one or more deities. They also have the authority or power to administer religious rites; in particular, rites of sacrifice to, and propitiation of, a deity or deities. Their office or position is the priesthood, a term which also may apply to such persons collectively.
Priests and priestesses have existed since the earliest of times (see Proto-indo-European trifunctional hypothesis) and in the simplest societies, most likely as a result of agricultural surplus and consequent social stratification. The necessity to read sacred texts and keep temple or church records helped foster literacy in many early societies. Priests exist in many religions today, such as all or some branches of Judaism, Christianity, Shintoism, Hinduism. They are generally regarded as having positive contact with the deity or deities of the religion to which they subscribe, often interpreting the meaning of events and performing the rituals of the religion. There is no common definition of the duties of priesthood between faiths; but generally it includes mediating the relationship between one's congregation, worshippers, and other members of the religious body, and its deity or deities, and administering religious rituals and rites.
These often include blessing worshipers with prayers of joy at marriages, after a birth, and at consecrations, teaching the wisdom and dogma of the faith at any regular worship service, and mediating and easing the experience of grief and death at funerals – maintaining a spiritual connection to the afterlife in faiths where such a concept exists. Administering religious building grounds and office affairs and papers, including any religious library or collection of sacred texts, is also commonly a responsibility – for example, the modern term for clerical duties in a secular office refers originally to the duties of a cleric. The question of which religions have a "priest" depends on how the titles of leaders are used or translated into English. In some cases, leaders are more like those that other believers will often turn to for advice on spiritual matters, and less of a "person authorized to perform the sacred rituals." For example, clergy in Roman Catholicism and Eastern Orthodoxy are priests, but in Protestant Christianity they are typically minister and pastor. The terms priest and priestess are sufficiently generic that they may be used in an anthropological sense to describe the religious mediators of an unknown or otherwise unspecified religion.
King Negus Negash Najashi walking to his throne.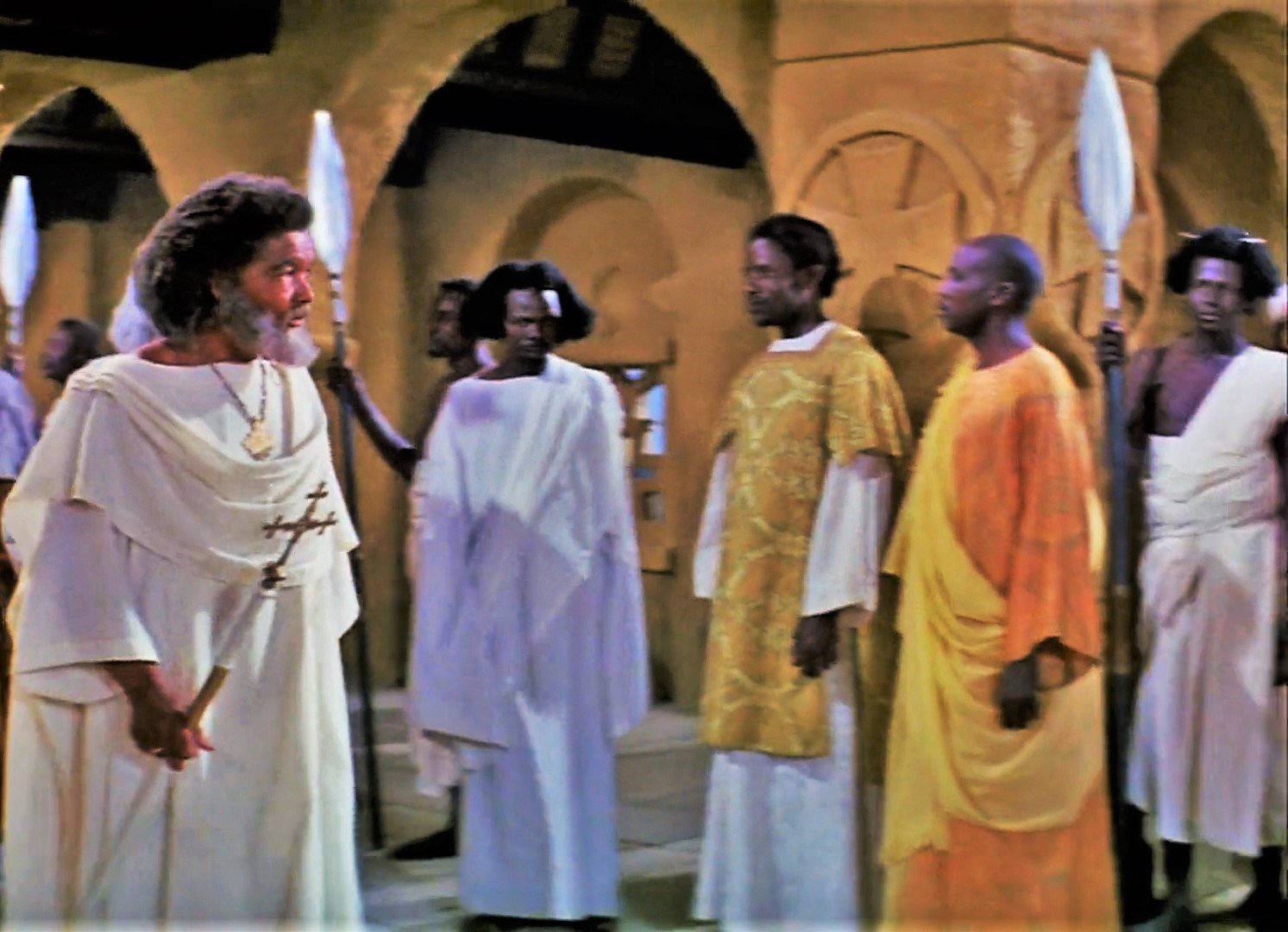 In many religions, being a priest or priestess is a full-time position, ruling out any other career. Many Christian priests and pastors choose or are mandated to dedicate themselves to their churches and receive their living directly from their churches. In other cases it is a part-time role. For example, in the early history of Iceland the chieftains were titled goði, a word meaning "priest". As seen in the saga of Hrafnkell Freysgoði, however, being a priest consisted merely of offering periodic sacrifices to the Norse gods and goddesses; it was not a full-time role, nor did it involve ordination.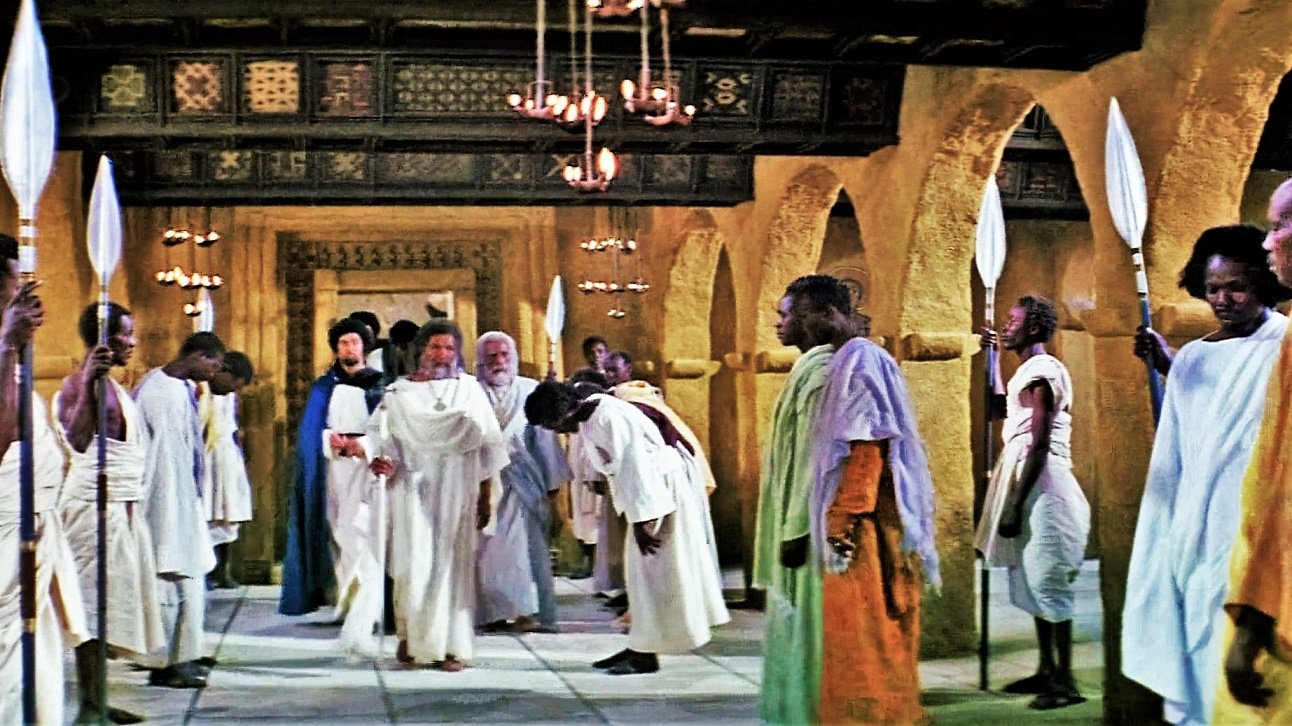 In some religions, being a priest or priestess is by human election or human choice. In Judaism the priesthood is inherited in familial lines. In a theocracy a society is governed by its priesthood.
Lalibela and its 12th-13th century rock-cut Christian churches in Ethiopia, Africa